In a bid to encourage more farmers to insure their milch cows and buffaloes, the Centre is discussing with insurance firms to bring down the premium to 1 per cent under the existing livestock insurance scheme.
Currently, the livestock insurance coverage is low at 10.7 lakh animals despite the Centre and states providing assistance through respective schemes. Even banks provide insurance cover if farmers take loans for buying livestock.
"The coverage is very poor at present mainly because the premium rate that is charged is higher at 3 to 5 per cent of the value of animals, which comes to Rs 647 per animal per annum. So, we want to bring it down to around Rs 200," said Animal Husbandry Secretary Devendra Chaudhry.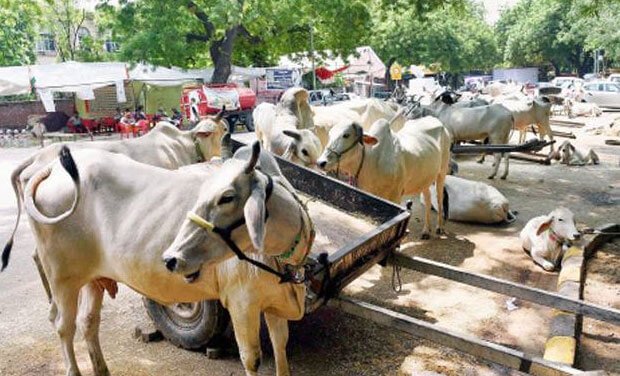 Bringing down the premium rate to 1 per cent under the existing Livestock Insurance Scheme will not only encourage more farmers, but provide better business value to insurance companies, he added.
The issue was discussed in the recent meeting with the insurance companies, who have been asked to submit their views on reducing the premium rate at 1 per cent considering death of livestock due to disease and natural calamity.
The government is targeting to increase the insurance coverage to 850 lakh milk animals from 10.7 lakh milch cows and buffaloes in the 2015-16 fiscal, he said.
The second round of discussion with insurance companies on this issue would be held next month and thereafter the government would frame a policy on livestock insurance taking inputs from the stakeholders.