In its latest effort to emphasise the importance of Aadhaar, the government has said that citizens cannot refuse to give digital samples of their fingerprints and iris for Aadhaar enrollment because they don't have "absolute" right over their body parts.
The bizarre statement was made by Attorney General Mukul Rohatgi who represented union government in the Supreme Court to a bench represented by Justices A K Sikri and Ashok Bhushanon Tuesday.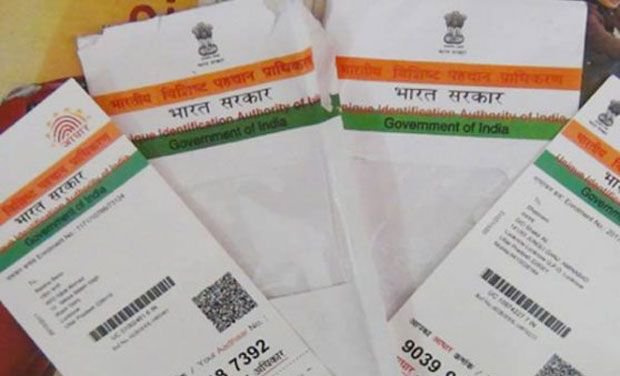 What he actually said?
"There is no absolute right over the body. If such a right existed then committing suicide would have been permitted and people would have been allowed to do whatever they wanted with their bodies. The right not to have bodily intrusion is not absolute, and the life of a person can also be taken away by following a due procedure of law. People cannot commit suicide and take drugs," he said, as per a report by The Times of India.
He also said, "The concept of absolute right over one's body was a myth and there were various laws which put restrictions on such a right."
Why he said it?
Rohtagi was responding to a petition which challenged the mandatory mentioning of Aadhaar details while filing income tax returns and applying for PAN number from July 1 this year. 
He emphasised that Aadhaar was being made mandatory for PAN card to weed out fake PAN cards which were used for terror financing and circulation of black money.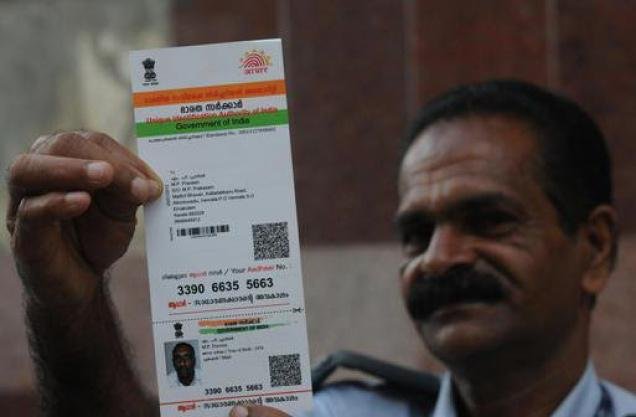 Why is Aadhaar being made mandatory?
The idea behind bringing Aadhaar was to have a "secure and robust system" to ensure that the identity of a person cannot be faked, he said. He said out of 29 crore permanent account number (PAN) in India, 10 lakh cards have been cancelled as it was found that there were multiplicity of PAN and a person had more than one PAN card which were being used for "unscrupulous" activity causing a loss to the exchequer.
He also said that due to Aadhaar, the Centre has saved over Rs 50,000 crore on the benefit schemes for the poor as well as pension schemes as it has helped in ensuring that the funds from government-run welfare schemes reached the persons who were entitled for it.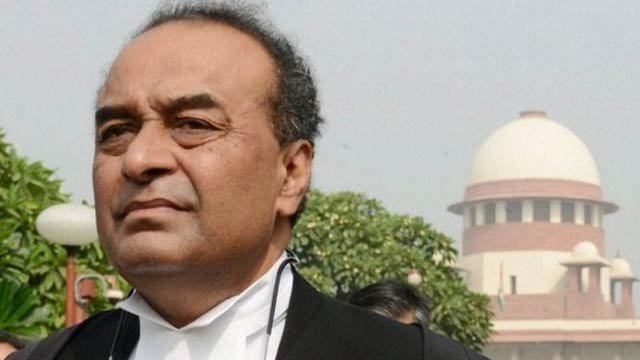 What did he say about concerns over violation of privacy?
He brushed aside concerns of infringement of privacy on submitting Aadhaar details and called them 'bogus'. He said that 113.7 crore Aadhaar card have been issued in the country till date and the government has not found any case of duplication as the biometric system of finger prints and iris scan, which was used in Aadhaar, was the only known technology in the world which is "fool-proof". 
He said that the biometric information of Aadhaar was in an encrypted format and stored in the central database of the government and it cannot be given to or accessed by anybody except in criminal cases where the court demands it.
How are people reacting to it?
His statements on 'absolute right over body' has however invited criticism. Here are some strong reactions by people on Twitter:
Arguments put forth by govt to mandatorily impose Aadhaar & subvert every Indian's fundamental right to liberty are devious and irrelevant.

— Sitaram Yechury (@SitaramYechury) May 3, 2017
This is damn scary! How can anyone say this kind of crap, if you don't have right over your own bodies, then who does?? 😣😶😮 https://t.co/J5lqBheMkG

— S Aadeetya (@aadee_ram) May 3, 2017
Good morning fellow slaves. This is your morning reminder that we now live in a surveillance state where you have no right over yourself. pic.twitter.com/aadPpVBmv6

— Meghnad (@Memeghnad) May 3, 2017
Wouldn't be surprised if AG makes argument that #Aadhaar is must for world peace, solving Kashmir problem, making India great again (TM)…

— Percy (@wiredal) May 2, 2017