Not long ago, we came across an upsetting incident when a man threw a dog off the terrace in Chennai. Here's another such distressing example of animal cruelty that will make your blood boil.
A Chennai resident named Shravan Krishnan shared heartbreaking pictures of a dog who was found abandoned and chained on the roadside in Chennai.
We got a call from Karthik Selvaraj about a Great Dane which was abandoned in Royapuram. We tried to move him to a hospital but unfortunately he died on the way.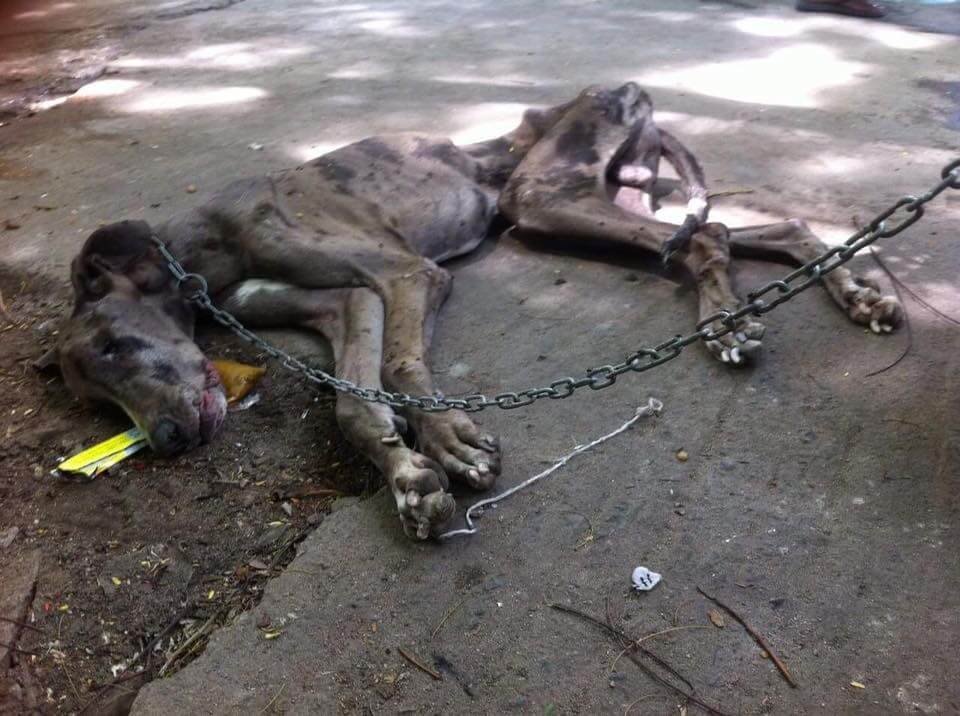 Krishnan, who runs an organisation called Hotel for Dogs, posted about this saddening incident on Facebook. Here's what he wrote – 
"I don't know your name. I don't know your age. I don't know who dumped you. I don't know your history. I'm sorry that I couldn't save you and hope you're in a better place now.
It's hard to understand why people adopt pets if they have to treat them in such a horrible manner. Just one word for this – heartless!