Terry, Hazard or Fabregas? Who's leading the player's revolt in the Chelsea dressing room as the Blues enjoy perhaps their worst form ever under the 'Special One'? Captain John Terry would be an obvious suspect. Ever since he was subbed for the first time ever during the match against Manchester City in September, he's not been in the best of form. He even started multiple games on the bench as pundits have started to hint he's nearing the end of his career.
But the captain had said , just last month, that he's completely behind the manager and that he believes only Mourinho can dig them out of the mess the team is in. So here's the new prime suspect: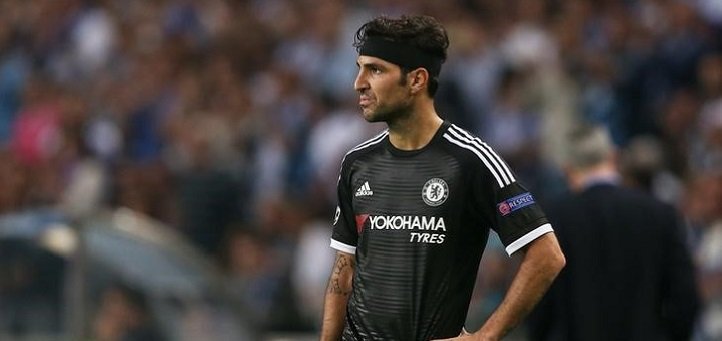 Source: Reuters Is Mourinho's star recruit Fabregas leading the revolt?
Cesc Fabregas was signed by Mourinho from Barcelona in 2014 on a five-year deal. But the striker after 3 goals and 18 assists last year, has been a shadow of himself so far. And he's reportedly the man leading the mini-revolt in the team in the manager, if a blog is to be believed.
The Secret Footballer, in a blog , says that the players have told Mourinho that they "hate the way they play". Especially the fact that they have to defend even against an inferior opponent and the fact that they aren't allowed to "express themselves". "I'm told that Cesc Fabregas is the leader of the mini-revolt. And as a player you do things like this when you know you are the in right," the blog says. According to the writer, presumed to be a professional footballer, the 'mini-revolt' is a way of telling the manager that he should give them what they want or they're going to keep serving "the same old shit" to embarrass him.
Or could it be Hazard?
Eden Hazard was the star of the Blues' campaign in 2014, but this year his performances have hardly been memorable. And according to a BBC report , his relationship with Mourinho is under "immense strain".
The midfielder, who scored 14 goals during the Blues' victorious campaign in 2014, is still to score this season. Radio presenter Garry Richardson said that the players have complained that they're "fed up" with Mourinho's outbursts.
Another player told the presenter that he would "rather lose than win" and that the manager's relationship with the team is at "rock bottom".
When asked earlier about his ties with his players, Mourinho had said , " People can say what they want. I think you should really ask the players. If they tell you they don't trust me, it is the only thing that can make me resign. The only thing."
Is it time to get the goodbye placards ready for Mourinho at Stamford Bridge?