In another round of provocative remarks, JuD chief and Mumbai attack mastermind Hafiz Saeed has warned India of more terror attacks. "You have only seen one attack on Pathankot. Matters could easily escalate," he said addressing a rally in Pakistan-occupied Kashmir. The Jamaat-ud-Dawah (JuD) group chief alleged that Indian troops were committing "genocide" on Kashmiris and added "don't they have a right to carry out Pathankot-style attacks for their defence?"
Saeed, in the rally on Wednesday, also lauded Kashmiri militant leader Syed Salahuddin, who heads the United Jihad Council (UJC) that had claimed responsibility for the January 2 terror attack on the Indian Air Force base in Pathankot.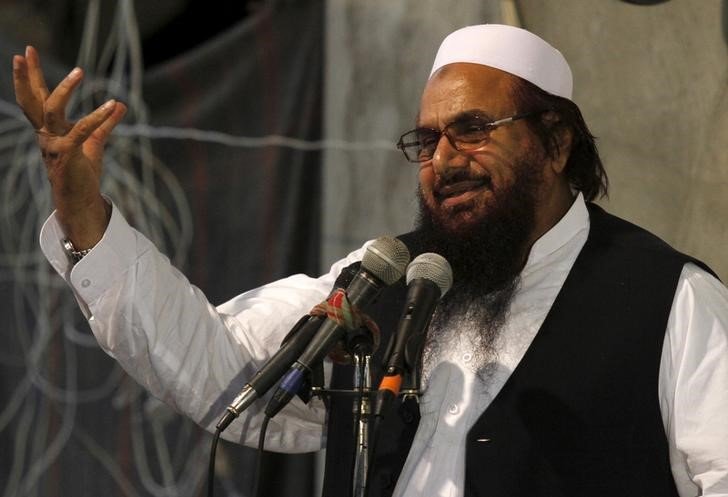 Last month, Saeed had appeared on a private Pakistani channel's talk show despite Pakistan government's ban on the media coverage of militant groups like the JuD and LeT. Saeed made an appearance on a talk show on Channel 24 on January 27. He glorified his organisation's "public welfare" works and talked about how India and the US were "pressuring" the Pakistani government to take action against organisations like the JuD and Jaish-e-Mohammad, which is believed to be behind the Pathankot attack.
Referring to the Pathankot terror attack, Saeed had dismissed the suggestion that the government was "patronising" some "non-state actors and banned organisations".
The UN declared JuD a terror organisation and also individually designated Saeed as a terrorist in December 2008. The US has already put a USD 10 million bounty on his head. Saeed, who orchestrated the November, 2008, Mumbai terror attack in which 166 people were killed, roams around freely in Pakistan despite being a designated terrorist and has made many anti-India remarks and speeches.
(Feature Image Source: Reuters)