Sadhus are known to lead a simple and austere life, but Haridwar's 'Golden Baba' thinks differently. For him gold is no less than a devta and adorning it gives him peace, that's why he ornaments himself with gold chains and jewellery worth Rs 3 crore, reported Deccan Chronicle.
The baba had recently gone to Ujjain's Simhastha Kumbh and on his way back to Bareilly he asked Agra's SSP Dr Preetinder Singh to provide him security as he was wearing around 11.5 kg of gold and also had metal idols in his car.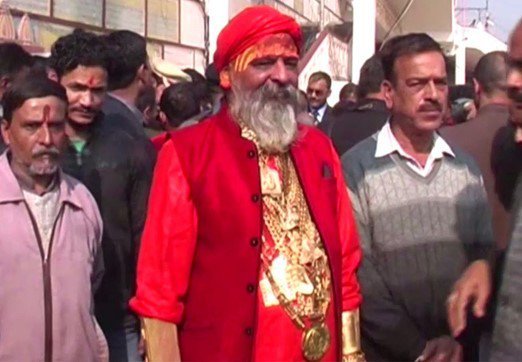 "I provided him security till Agra border and told him that if he wanted security for other districts in Uttar Pradesh, he would have to request higher authorities," Singh told Hindustan Times.
The famous Baba travelling from Ujjain mahakumbh to Haridwar with his all golden ornaments had become the centre of attraction for the onlookers. Eager fans had waited in queues to catch a glimpse and get clicked with him.