Khap Panchayats are a "useful instrument" of society and carry out social reforms and one or two mistakes don't make them wrong as a whole, according to Haryana Chief Minister Manohar Lal Khattar.
Khap panchayats have a strength of their own, he stressed, adding there is no proposal to ban them. "They are not formed by the government. These Khap Panchayats are there for the last 800 years. These Panchayats have been made by the people of those areas only. They have carried out various social reforms such as fighting against dowry system, they worked for Beti Bachao Beti Padhao and gender ratio," Khattar told PTI here.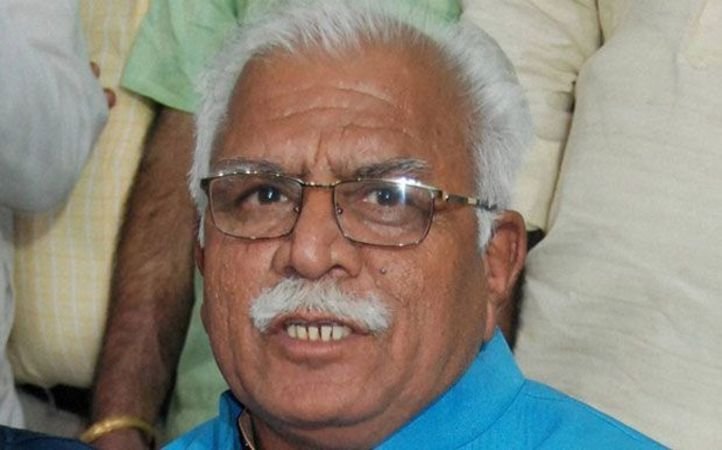 "I rather feel it is an useful instrument of society. It is not as if they indulge in something, which is wrong. Khap is a big Panchayat," he said. Time and again Khap Panchayats operating in various parts of North India have made headlines for their alleged encouragement to "honour killings and bizarre diktats", which drew flak from various quarters.
On various controversies that have cropped up over Khap Panchayats' diktats, Khattar said, "One or two mistakes or incidents don't make Khap Panchayats wrong as a whole. Even human beings and institutions commit mistakes. Khap Panchayats have a strength of their own."
Commenting on the issue of cow slaughter and consumption of beef, the Haryana Chief Minister said, "In our state we have banned cow slaughter and we had the support of Muslims MLAs also. The bill was passed unanimously in the state Assembly."
The Haryana Assembly last year had passed the Gau Sanrakshan Avm Gau Samwardhan Bill-2015 Bill, which provides for a complete ban on cow slaughter in the state. When asked whether cow slaughter should be banned in states like Bengal, Khattar said, "I don't want to comment on it. In our place no one takes cow slaughter positively."
(Images and text: PTI)