There's a certain stereotype about Australian culture that sums us up better than any other.
That is, we respect the fighter and the hard bastard.
The bloke that "has a crack".
It's probably why Australian Football and Rugby are the biggest winter sports. Men being men.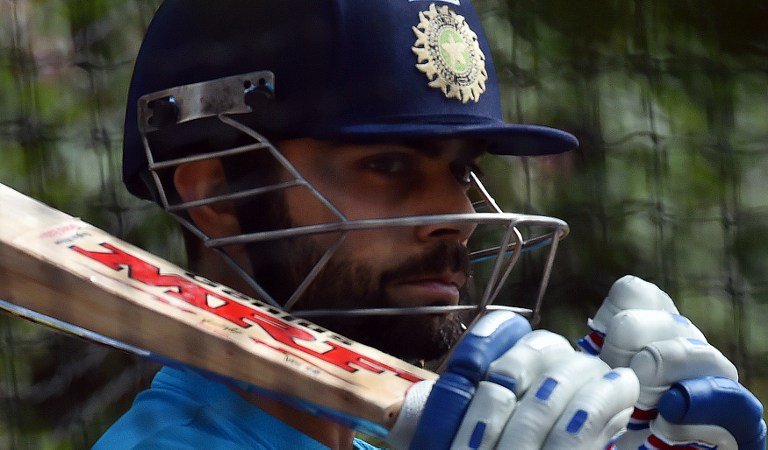 Unlike soccer, when soft little daffodils roll on the ground at the slightest hint of a foul, waiting for the magic spray to amazingly cute their ills.
Try that act in the other football codes we play here and you will be shunned for life.
Aussies have the same value set in cricket.
We loved Mitchell Johnson because he broke bones. We loved Graeme Smith because he faced Johnson with a hand that Johnson broke. We admire Stuart Broad. His cheekiness is backed up by performance. He is happy to give as good as he gets. We'd enjoy having a beer with him.
The guys who Australians warm to are those that back themselves no matter what. And because of this ingrained trait, Australians love Virat Kohli.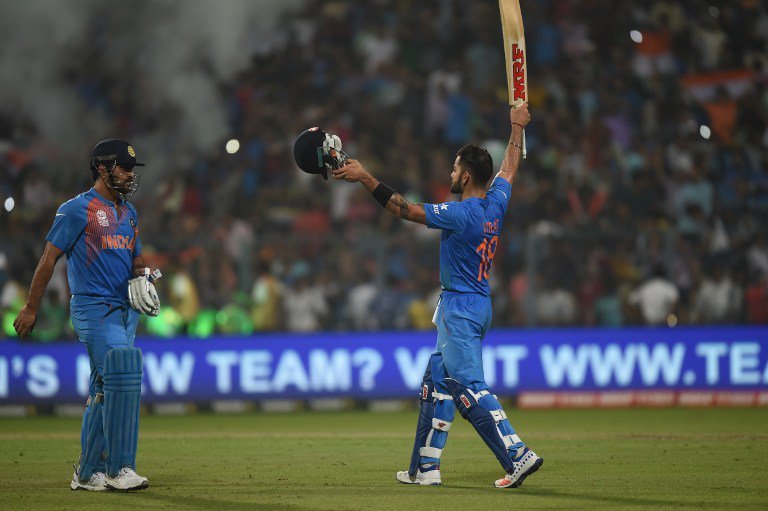 He may have just knocked us out of the ICC World Twenty20, but that's okay.
We were beaten by one of us. A brash individual. A hard bastard. A real fighter. A leader. An innings that took courage, skill and wasn't a fluke. It was almost expected.
Traits we recognise as Australian, not necessarily Indian.
It's only a recent phenomenon that Australians have learned to appreciate Kohli. In fact, you can pinpoint the time it happened.
Adelaide 2014.
This was the Phil Hughes Test. The one where Clarke, Smith and Warner all made hundreds in honour of their mate.
Virat made back to back hundreds in that match. His first match as skipper. He had a Test to win and he was going to lead from the front.
Kohli made four hundreds that series. But it wasn't necessarily his bat that convinced us Aussies he was a foe worth respecting. It was also his mouth.
Under Dhoni, all we heard was mumbles, excuses and diversion. With Kohli, we got frankness, spirited words and truth.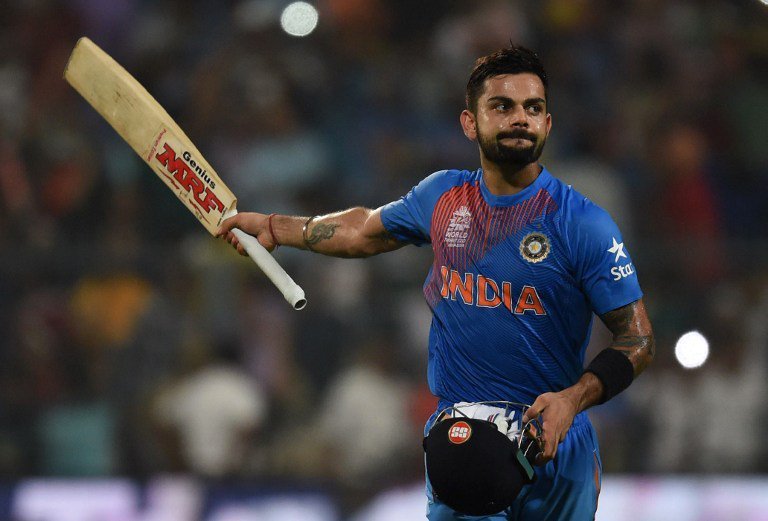 All Australian traits. All backed up with performance.
In 2016 so far, Kohli has made 8 half centuries against Australia in all formats of the game. Only Desmond Haynes has made more against Australia in a calendar year.
Yet, we are not sick of him.
If Kohli was born Australian, he would be as popular as Steve Smith or David Boon or Dennis Lillee.
Some even probably admire him more than Sachin.
I do.
He averages close enough to 50 in all three formats of the game. He still plays under the shadow of MS Dhoni in some forms. Yet Virat has found a way to break through. To be heard. To be himself. To fight. To draw others with him.
This is what leaders do.
This are traits Australians warm to.
This is why Kohli could be one of us.
Feature image source: AFP