Smriti Irani in a choking, emotional voice described how 'anti-nationals' at JNU celebrated Mahishasur Martyrdom Day. And suddenly Parliament turned into a battleground, where ministers demanded justice from the evil people who populate our universities and are insulting Hinduism. 
Except the reality of Hinduism is quite different from what is usually projected by many right wings groups like the RSS and its ilk. The rather liberal religion has demons and gods who aren't always black and white, but painted various shades of grey. This is why there are people across India who pray to deities who are considered evil or demonic by mainstream Hindus. 
Here are four of the 'demonic' deities.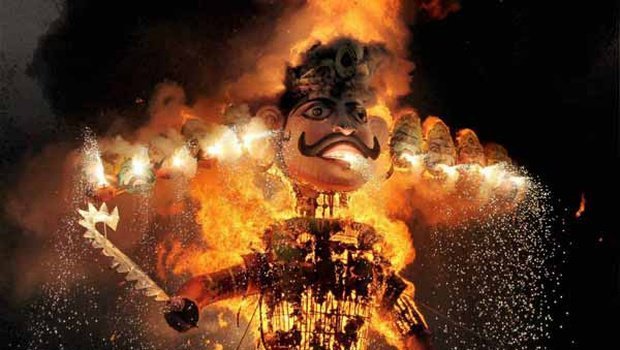 The Hindu festival of Dussehra celebrates the killing of demon king Ravana by Lord Rama, considering it a victory of good over evil. However, there are many Hindus who revere Ravana, considered the grandson of Brahma, the creator of the Universe. 
In fact, Ravana is the deity of around 70 tribal communities, including Gonds, Bhillas, Parjas and Kolams. In some places of Vidisha, Mandsaur, Ratlam and Indore districts in Madhya Pradesh, the effigy of Ravana is not burnt on Dussehra, but instead, the people welcome the 10-headed demon king. There's even a village in Vidisha district called Ravangram.
Some other places in India that have temples for Ravana are Mandsaur district in Rajasthan, Bisrakh in Uttar Pradesh, Kakinada in Andhra Pradesh and Baijnath in Himachal Pradesh.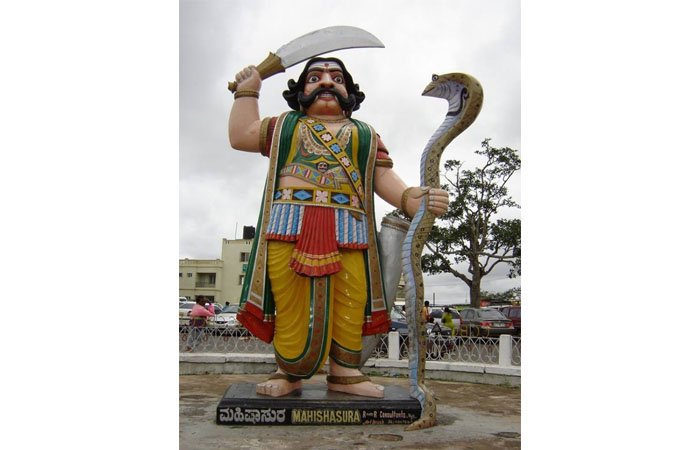 According to Hindu mythology, Mahishasura, a combination of an Asura (demon) and a Mahisha (buffalo) was an arch enemy of the Devas (Gods). He was killed by goddess Durga, and the event is celebrated as Durga Puja. 
But several tribes in West Bengal, Odisha and Jharkhand revere him as their greatest hero, including the Santhals who constitute more than 50 per cent of West Bengal's tribal population. Hembram, the curent majhi (leader) of the Santhals told The Hindu: 
"He was not a mythical character but an historical icon who resisted the outsiders, the Aryans, before the birth of Christ. When he defeated the Aryans repeatedly, then a woman was sent [by the Aryans] to deceive him and thus society was defeated. Otherwise, eastern India, including Bengal, was under the control of indigenous societies and was called Bongadisum." 
In fact, Mysuru in Karnataka is named after Mahishasura. It is actually Mahishasurana Ooru (Mahishasura's Country). The temple of the city's guardian deity—Chamundi—has a giant statue of Mahishasura.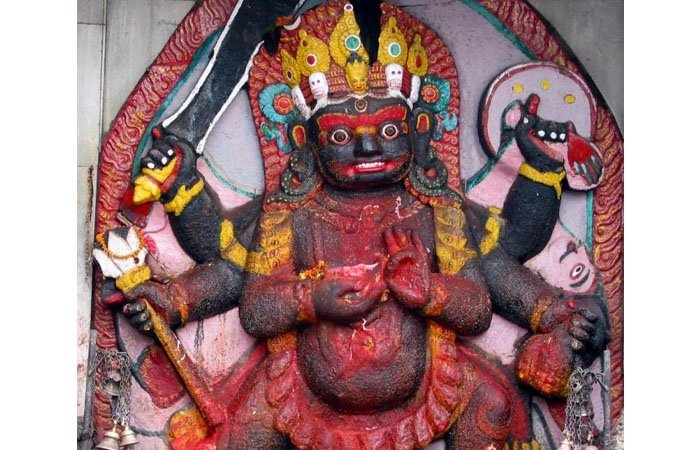 Bhairav or Bhairavnath, a famous tantrik of Hindu mythology, was beheaded by Mata Vaishno Devi (a form of goddess Kali/Durga). He was forgiven in his dying moments by the goddess and was granted a boon that devotees worshiping Vaishno Devi will also have to visit his temple to ensure the completion of their pilgrimage. 
And so, pilgrims visiting Mata Vaishno Devi shrine at Katra in Jammu & Kashmir, also visit the famous Bhairav Baba caves dedicated to him.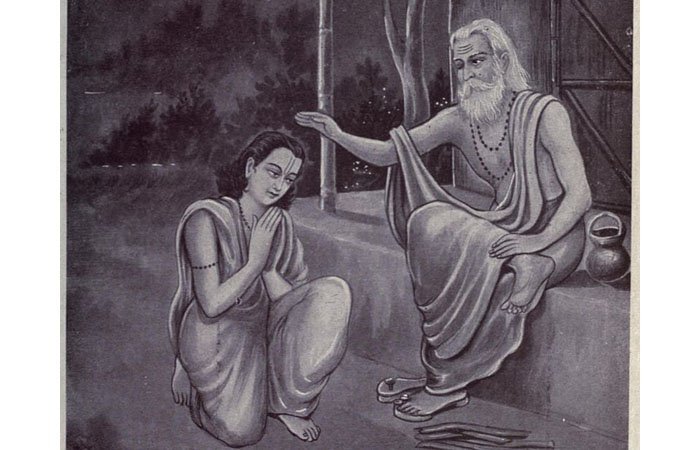 Shukracharya is described as the guru of asuras/demons in Hindu mythology. Being a devotee of Lord Shiva (God of Destruction), Shukracharya played a key role in mentoring the Asuras in their fight against Devas (Gods). 
Despite being depicted as a shrewd and tactical figure who always devised ways to defeat Lord Vishnu, there is a temple in Kopargaon, Maharashtra where people come to worship Shukracharya.   
Will the government now arrest all the people who have visited these shrines for being 'anti-nationals'?