In the past thirty days, six people have died of chikungunya in the capital. According to reports, at least 10 people have died of dengue and malaria in the city during the same period.  The Delhi health minister, Satyendra Kumar Jain, who called for an emergency meeting on Wednesday to discuss this situation, had earlier said that the chikungunya deaths are a figment of the media's imagination.
"Media has been given the contract (supari) to create panic. Medically, there is no death due to Chikungunya, but media is showing death due to this disease. I want to make it clear that Chikungunya is not fatal. There are 200 deaths in Delhi every day, but nobody asks about it," he said at a press conference.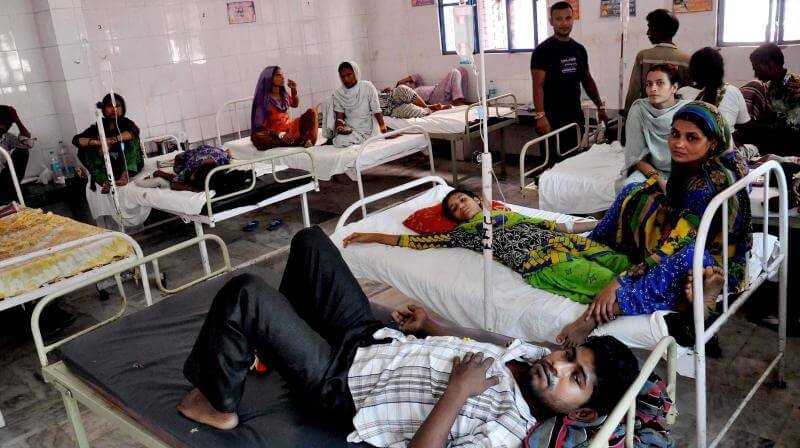 Records, however, tell a different story. According to the South Delhi Municipal Corporation Public Health Department, there have been 502 reported Dengue cases in the first week of September, out of which 367 cases were reported under South Delhi Municipal Corporation. There were 63 reported cases of chikungunya in south Delhi in the same week. 
Even the posh Moolchand hospital, which is in the fringes of the Lajpat Nagar locality in south Delhi, has at least three or four dengue and chikungunya cases every week. "We have at least have one such case being reported every day," says a spokesperson of the hospital.
Lajpat Nagar, a predominantly middle class neighbourhood, is the nerve centre of the epidemic. "There are many unauthorised slums in this area. That's where most cases are reported," says Mukesh Yadav, spokesperson for South Delhi Municipal Corporation.
We visited one of those "unauthorised colonies", Madrasi Camp near Lajpat Nagar railway station.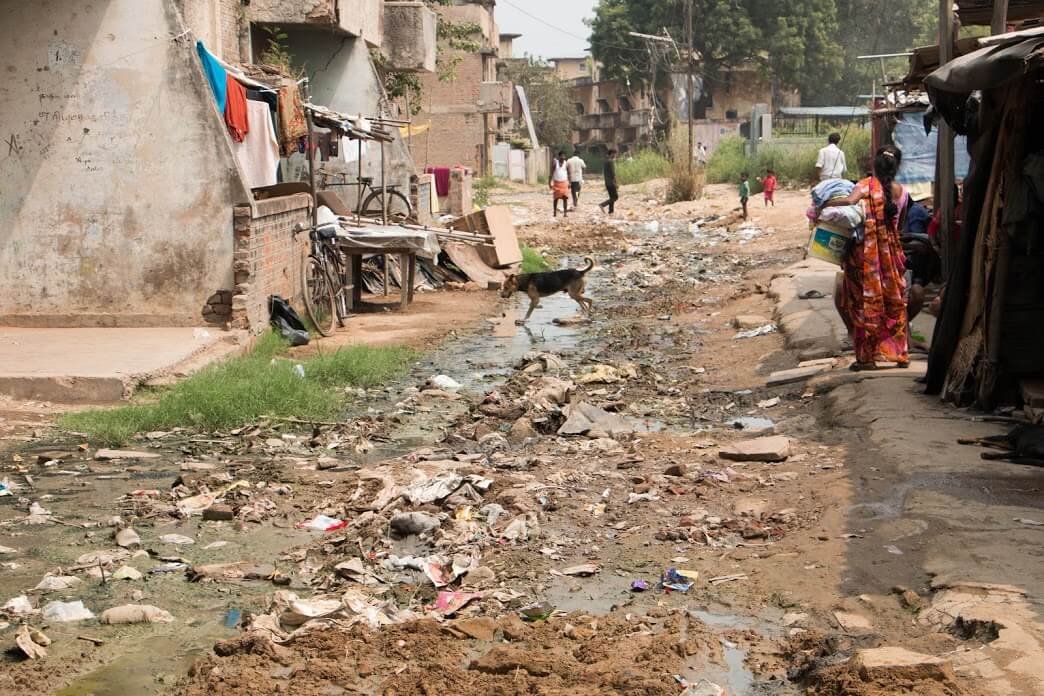 It's a settlement on land owned by the Indian Railways. According to Delhi's J J Clusters list, it has about 1,400 households. Most of the inhabitants of the area are working class Tamilians who moved here from Kanchipuram district in Tamil Nadu in the 1960s. According to Arvind Kumar of Sahiyog Charitable Trust , who works in the locality, there is at least one member suffering from chikungunya or Dengue in each of the 1,400 households.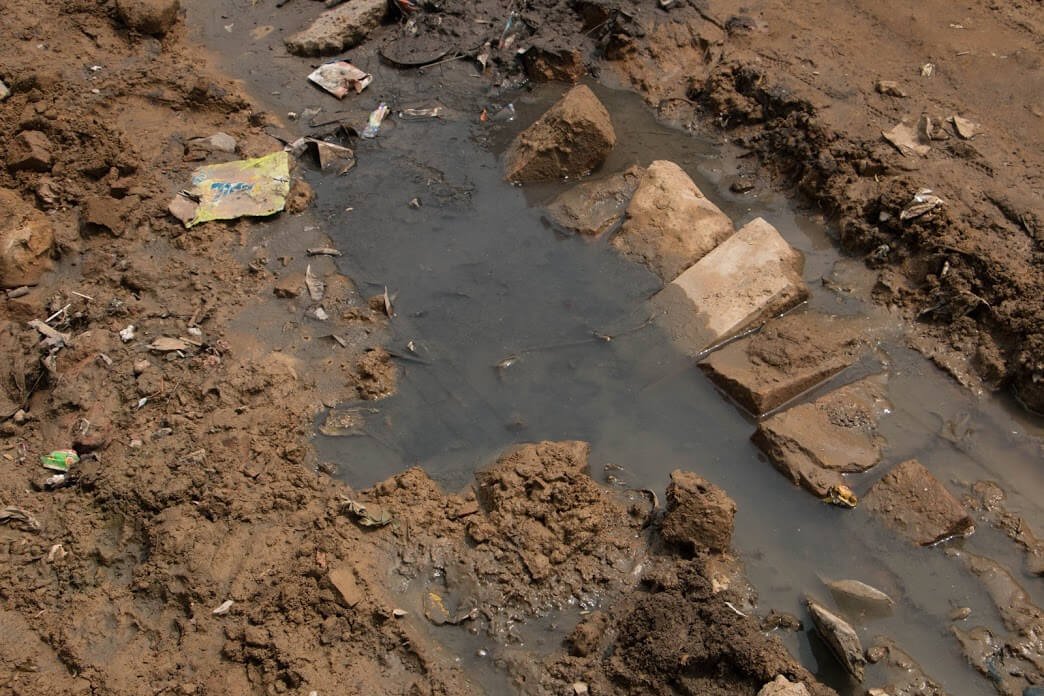 The first thing that hits you as you walk down the narrow lanes of Madrasi Camp is the stench. The colony, which runs parallel to a railway track, has garbage heaps at every discernible corner. According to experts, though the disease-causing mosquitoes breed primarily in containers like earthenware jars, metal drums and concrete cisterns used for domestic water storage, solid waste also helps them propagate.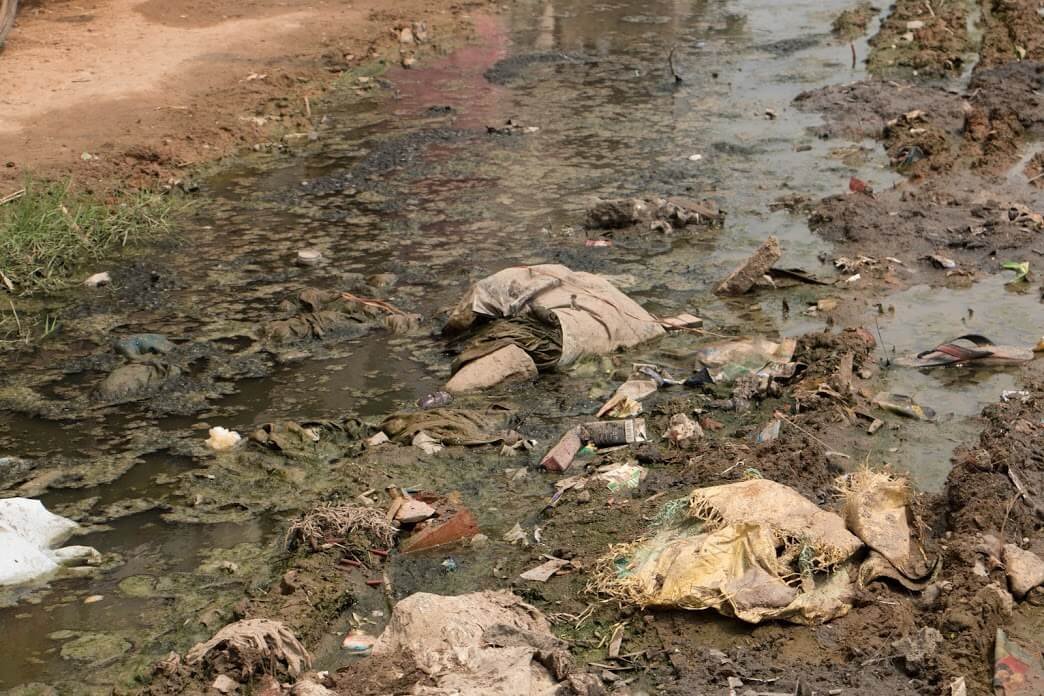 The entrance to the colony has a puddle the size of a small swimming pool filled with stagnant water.
"We throw bleach and phenyl in it every day, but to no avail. Mosquitoes always come back," says Dinesh, 32, who has just recovered from a bout of chikungunya. Dinesh, who is an electrician, couldn't work for 20 days after he was diagnosed with chikungunya. "I am lucky to have survived. Some of my neighbours look like they will not make it," he says.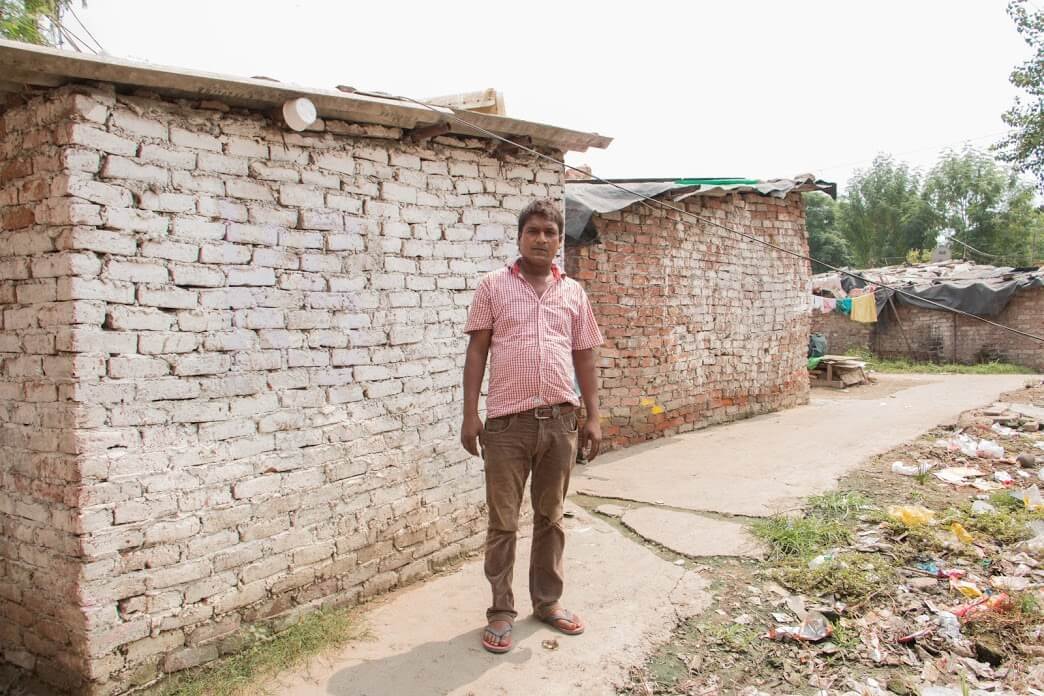 Dinesh, who happens to be the only earning member of a family of four, spent about Rs 5000 on his "sickness". "I couldn't afford that. But I had no choice. I couldn't get free blood tests in any government hospital," says Dinesh. 
This is not the first time that this area has seen an outbreak of such vector-borne diseases. "This happens here every year. Last year too, my wife suffered from chikungunya," says Dinesh. According to SDMC, 64 cases of chikungunya were reported from the area last year.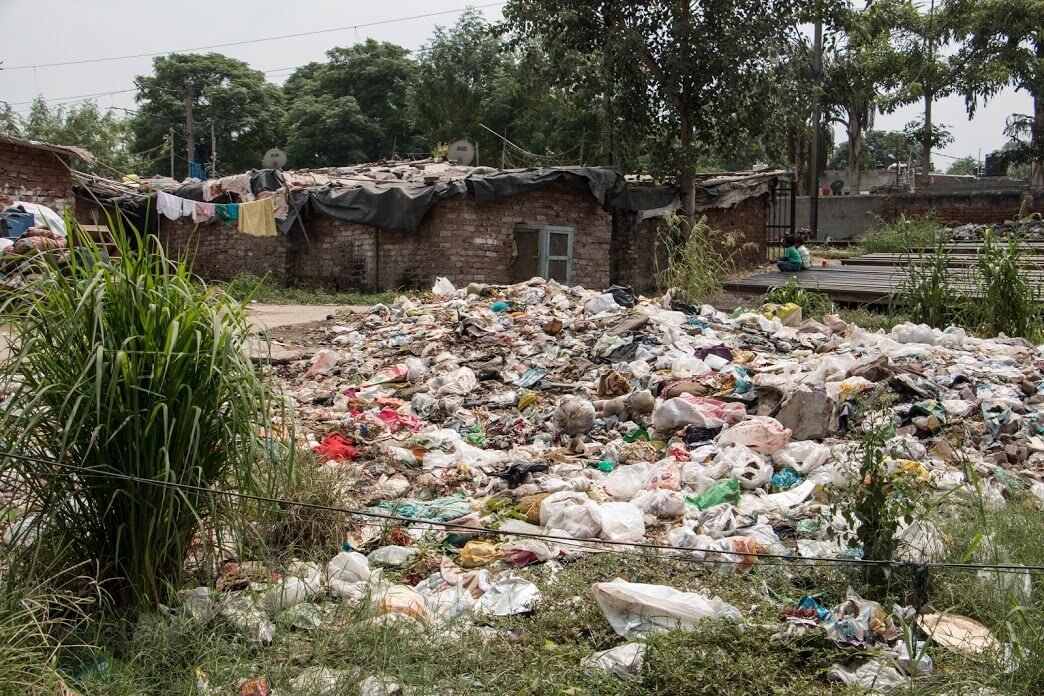 Menagari Amma (40) and her mother Yelamma (62), have lived in the colony for more than two decades now. They share a one-room shanty in the middle of Madrasi Camp. An open drain runs through their house which flows down to a garbage nearby. Both of them have been suffering from "high fever" for more than a week now. "I have terrible pain in my joints. When we went to the nearest government dispensary (Bhogal Government Dispensary), they asked us for Rs 500 for blood tests. We didn't have that kind of money," says Menagari. "They didn't even give us some medicines," adds Yelamma. The government is supposed to provide these tests for free. 
The AAP government, in fact, has received  a lot of flak for their handling of the epidemic in Delhi. "The Chief Minister is busy outside Delhi, the Health Minister has returned from Goa, perhaps he had gone there for a vacation while Delhi is suffering from Chikungunya. People are dying, the situation is worrisome but AAP ministers are on various foreign junkets," said BJP leader Nalin Kohli. The government has done "nothing for the Madrasi Camp", claims its residents. "They are all the same. Be it AAP or Congress. They come here for votes but then brand us illegal settlements. They don't even provide us with basic amenities," says C L Malai, 42, an electricians who has been a resident of the area for more than a decade. Malai, has a 12-year-old son who is admitted at the nearby Jeevan Hospital. "He has high fever. I took him to Safdarjung hospital, but there was no beds there," says Malai. 
Allegedly, no municipal workers have visited the area for more than a week. "Since this is considered to be an illegal settlement, we don't have garbage collectors coming here. But how can they not even send a cleaner when the situation is so bad. They have not even fogged the area. Are we not even human beings?" asks CL Malai.