A non-government organisation based in Bhopal has claimed that in the weeks that followed the November 8 note ban, there was a spike in instances of domestic violence. This is because the men found out about their wives' savings, the NGO says. 
The regional head of the NGO 'Action Aid', Sarika Sinha, told Indian Express that the husbands abused their wives and threatened them of legal consequences because they felt they had lost control over them. 
The NGO runs a complaint cell called One Stop Crises Centre (OSCC) in the state in collaboration with the Public Health and Family Welfare department of Madhya Pradesh.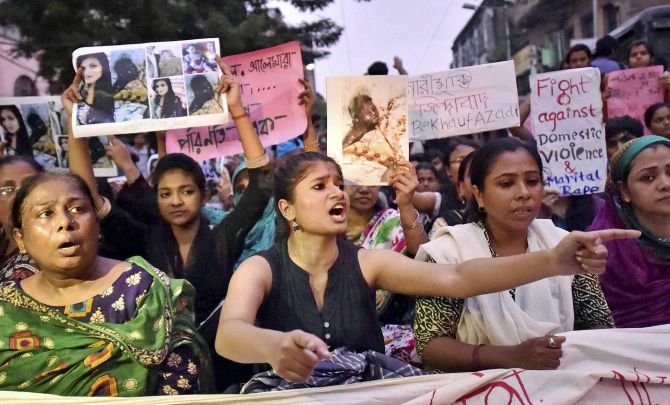 The complaint cell that normally gets 500 complaints in a month, got 1,200 calls in November, including from women who needed to be counselled. 
About 50% of the 230 women that were counselled were subjected to violence by their husband. While one drove his wife out with their seven children for saving Rs 4,500, other refused to provide money for their 13-year-old daughter's medicine to vent out his anger,as per the cell officials.
Sinha said that the husband objected to their wives saving money without their knowledge and did not return the exchanged currency. 
(Feature image source: PTI)