It is pretty clear that people in India are not pleased with Dr Vijay Mallya, the Chairman of UB Group, who owes Rs 7,000 crore to Indian banks. While he has been under constant media scrutiny for the loan defaults, he is also getting unpopular among the people. And here is proof:
 A 50-feet effigy of Vijay Mallya has been erected in Mumbai by residents of Veer Netaji Mandal in BDD Chawal, Worli. The effigy will be set on fire along with the pyre of in the ritual practice of Holika Dahan during the festival of Holi.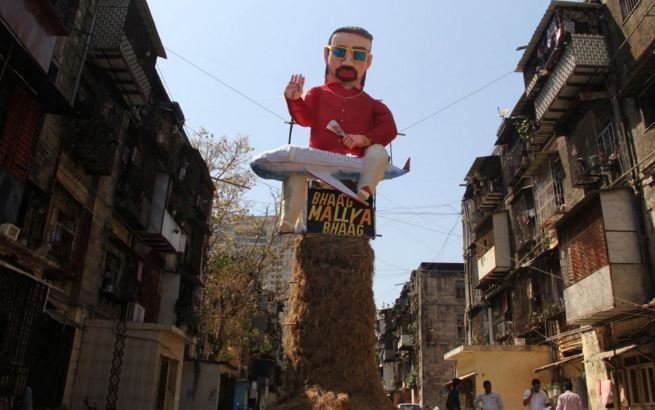 The organisers say that the motive behind this initiative was to send out a strong message about the sad state of affairs in the country. "While several farmers in Maharashtra are committing suicide for being unable to pay off, business tycoons like Mallya who owe thousands of crores are safely fleeing the country", said one of the organiser as per a report by TV9 Marathi.
On Tuesday, a woman in Mumbai who was caught travelling without ticket in train asked the TTE to arrest Mallya first for the loan default before fining her.