India's Minister of External Affairs Sushma Swaraj may be spearheading India's diplomatic push, but makes more headlines for helping many individuals via social media. And now, Olympian Abhinav Bindra has become the latest beneficiary of her efficiency. 
Recently, Swaraj received a request for help from 2012 Olympic gold medallist Abhinav Bindra, who was en route to the Rio World Cup, an event for the Olympics. 
Bindra and his physiotherapist Dr Digpal Singh Takhat Singh Ranawat were in an exhibition when Singh's bag containing the passport was stolen.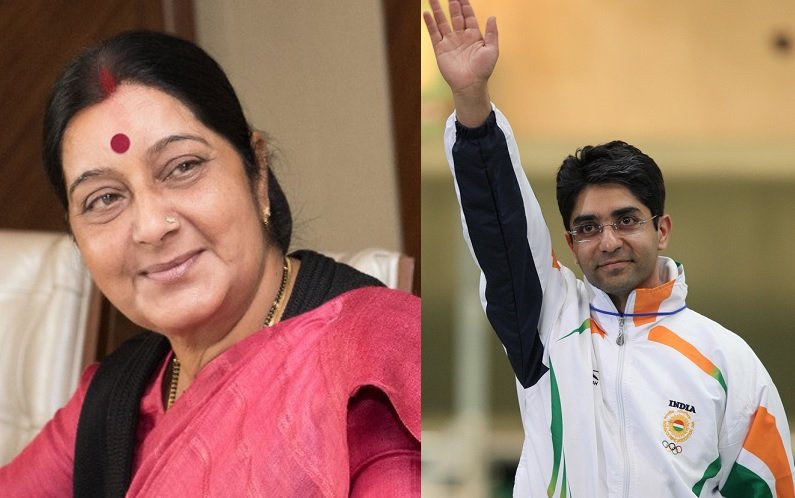 Expectedly, Swaraj acted swiftly in the matter. 
We bring you the exchange of tweets to show how it unfolded. And, what Swaraj asked Bindra for in return will leave you with a big smile.
Bindra tweets to Swaraj that his coach's passport is stolen
Sushma takes note…
…And contacts India's envoy to Germany, Gurjit Singh, who reaches out to Bindra
Bindra confirms the matter is resolved
Sushma then asks him for something in return
Bindra promises his best