"It is interesting that I get different reactions from our customers. Some laud us for our bravery and confidence while others look down upon decision to enter the profession. However, what the society thinks is of least concern to me as I am doing my job," says a woman driver who is part of a unique initiative in Lucknow.   
The woman, who requested not to be named, is one of seven women drivers who have been given rickshaw and e-rickshaw drivers to earn their living in Uttar Pradesh's capital Lucknow. 
What's unique about every one of the seven women is that they are all survivors of domestic violence and are part of this unique initiative called 'Green City-Safe City Transport' started by NGO Humsafar. Set up in November 2003, Humsafar works with women survivors of violence and abuse.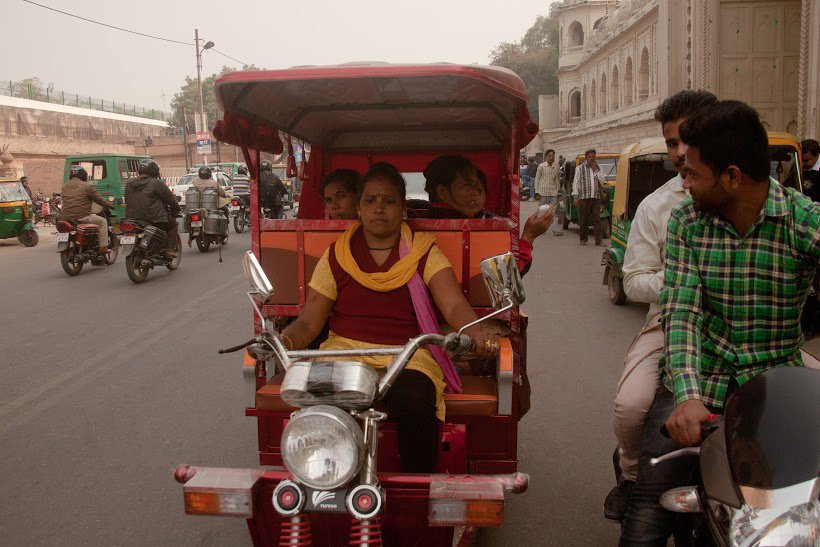 "Despite them being a part of our organisation for years, the women were too apprehensive in driving auto-rickshaws. It was a big challenge for us to convince them as many had not even sat on a bicycle before," Neetu, a senior programme coordinator and counselor told ScoopWhoop.
All the auto rickshaws used in the service are CNG powered and battery-run e-rickshaws.
Humsafar tied up with the Maruti Driving School which provided driving lessons to the seven women under a Corporate Social Responsibility scheme. The women were also taught basic self-defence, motor repair, and communication skills, knowledge about maps and underwent gender rights and empowerment classes.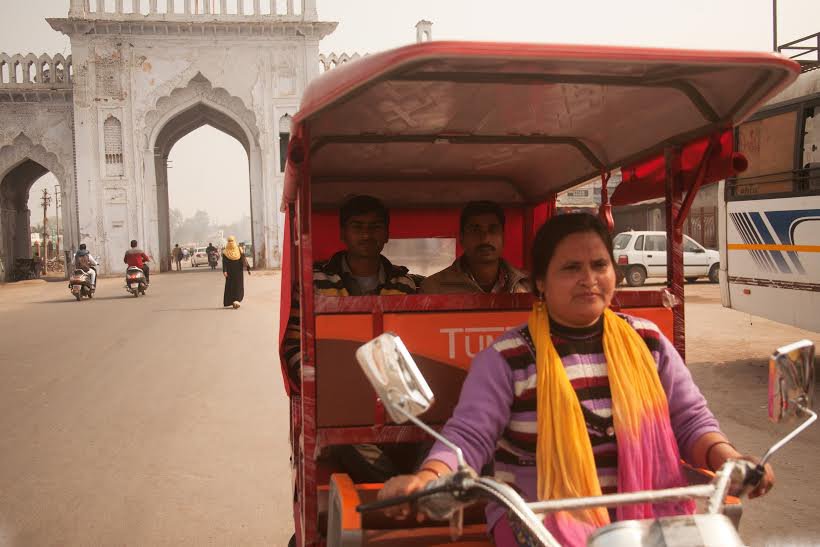 In the beginning around 150 women had enrolled for the programme. But many of them dropped out and just seven women completed the course. Nevertheless, Neetu is satisfied. 
"Most of the survivors were married women who came from lower middle class and were abandoned by their husbands and in-laws. This initiative has empowered them and has given them a new ray of hope," she said.
Uttar Pradesh Chief Minister Akhilesh Yadav also helped, by gifting them women e-rickshaws on the International Women's Day.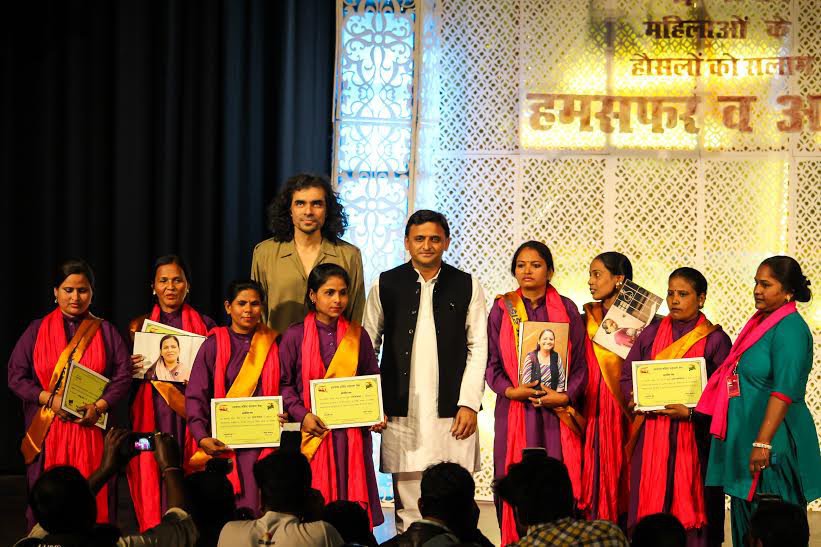 "As it will take at least a year more for them to get a valid commercial license, these women will drive e-rickshaws so that they do not risk sitting at home for the whole year," Neetu said.
One of the women who's benefiting from the scheme is 26-year-old Lalita, who is a mother of two girls. After being physically abused by her husband for years, she was abandoned by her in-laws. 
"There were attempts to set me on fire, but luckily I survived. But I am happy now as today I am a self-sufficient woman living with my parents, " Lalita said, adding that her aim in life is to ensure both her daughters received a quality education.