On the eve of 26th anniversary of alleged forced migration of Kashmiri Pandits (KP), former Jammu and Kashmir Chief Minister and National Conference patron Farooq Abdullah put the blame on Kashmiri Pandits for not returning to their homes. 
"They have to realise that nobody is going to come with a begging bowl and say come and stay with us. They have to make the move. Don't wait till the last guns stop firing. Come home!" Farooq said at a book launch event in New Delhi on Tuesday.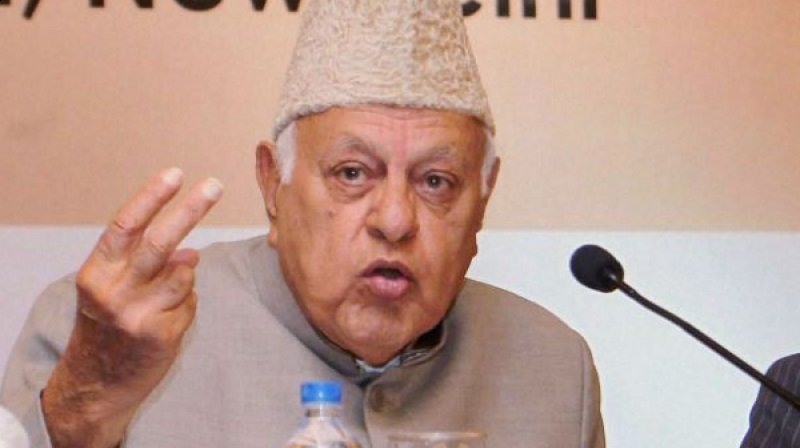 Putting the onus of returning to Kashmir valley on KPs, Farooq also asked Pandits to not wait. 
"Who are you waiting for? Don't wait. You think Farooq Abdullah will come, hold your hand and take you there."
But as it appears, Farooq's tirade will largely fail to change the mind of KPs who were turned homeless in just a matter of days. It's because the issue of Kashmiri Pandit migration has turned into a political battlefield rather than being addressed as a human rights issue. In the middle of it, an ensuing blame-game is shadowing the loss and suffering experienced by Pandits, a generation of whom haven't even lived in Kashmir. 
What's Kashmiri Pandit migration?
The roots of the exile date back to 90s in Kashmir valley when an armed struggle backed by Pakistan erupted against Indian rule after several failed attempts of resisting the Indian state through democratic means were scuttled by local Indian proxies. While dozens of people including Indian army personnel, militants and civilians died every day during that time, the militancy resulted in a significant power shift from the state to local gun-wielding youth who enjoyed a vast support from locals, particularly Muslims.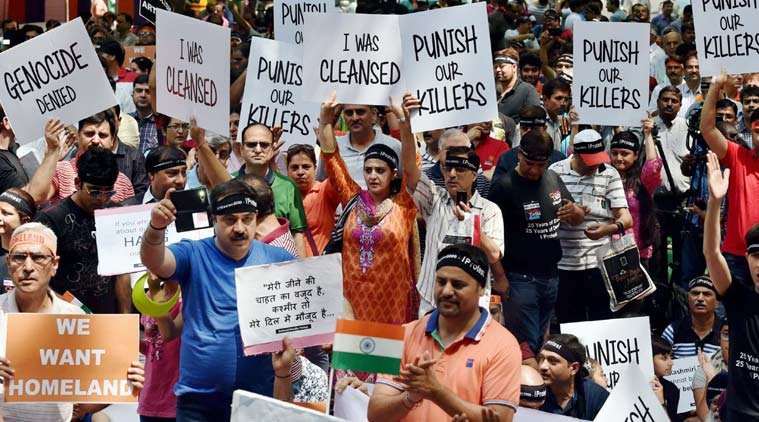 In the backdrop of all the ensuing violence, the members of minority Kashmiri Pandits in Muslim majority valley were killed by militants, prompting a wave of fear among them which ultimately resulted in Pandits migrating to the plains of peaceful Jammu region of the state. Every day dozens of Pandit families would pick up whatever little they could and cross the Banihal tunnel to reach Jammu where they had to live in camps and tents in almost inhuman conditions. Houses brimming with families and people turned deserted in matter of days. But there were still many who didn't leave and decided to face whatever was in the store.
However, as it seems so, talking about Kashmiri Pandit migration is not an easy task because neither Kashmiri Muslims trust Kashmiri Pandits version neither vice-versa. And in between this is a play-field for politics. It's this reluctance to acknowledge the situation and circumstances of the early 90s that has left the issue in hiding and most of the times at extremes. 
Even though a minority, Kashmiri Pandits had carved a niche for themselves in every sphere of life whether in terms of education, jobs, development or business during the Maharaja period and then since Indian rule in 1947. The community lived peacefully and enjoyed mutual trust with their Muslim neighbours for centuries. However, historical accounts suggest that in Muslim majority Kashmir valley, the allegiance of Pandits was largely seen resting with Indian rather than Pakistan. That's one of the reason, Pandits became targets for militants in 90s.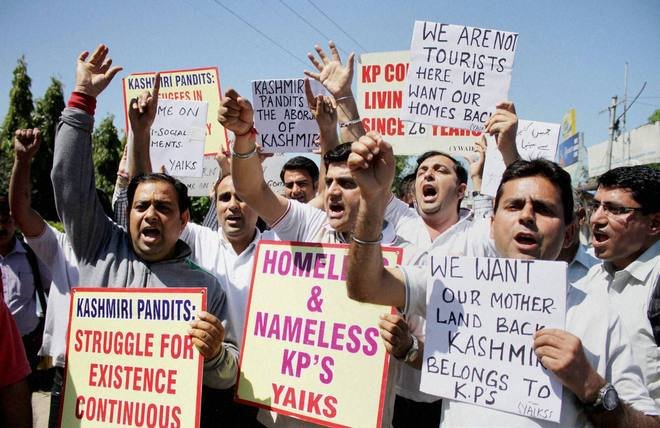 It also didn't help that their numbers were dwindling. For instance, the Pandits, who constituted 15 percent of the population in 1941, declined to 5 percent by the time the exodus happened.
According to a report prepared by J&K Police, 209 Pandits were killed in valley between the period of 1989-2004. But several Pandit organisations fighting for rights of KPs put the number of those killed in thousands and lakhs. To this day, no one has been punished for the killings. But according to KP version of the migration, it was Muslims of the valley who forced them into exile.
According to official data, more than twenty four thousand families migrated from valley after militancy broke out in 1989. 
What do Kashmiri Muslims say about migration?
While acknowledging the brutality and killings of Pandits at the hands of militant groups, Kashmir Muslims vehemently refute the claims of the number of those killed provided by the Pandit groups. According to Muslims of the valley, the Pandit migration was a game-plan mastered by then Delhi-appointed Governor of the state Jagmohan who wanted to give the struggle for freedom against India a communal colour. They also say that many targeted killings of Pandits was not for religion but for the political allegiances and affiliations, during which thousands of Kashmiri Muslims also were gunned down by militants.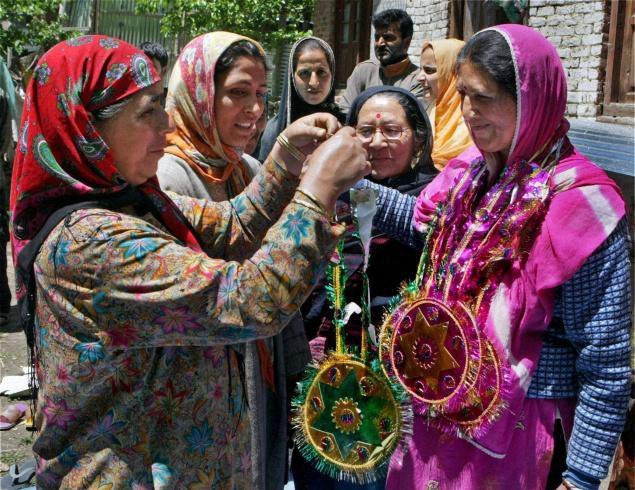 There's also a feeling of being left to fend for themselves among Muslims against Pandit neighbours, who many Muslims feel left them when they needed them most. But what persists is the gap and void left between the two communities due to migration. There's hardly any connection between two communities who are far away from one another like never before. 
The politics around the issue
Successive government in Jammu and Kashmir have included the resettlement of KPs in Kashmir in their election manifestos but only a few have returned. This dichotomy can be best understood by looking at the respective positions of the governments to resettle pandits. While even separatist leaders in Kashmir have welcomed and asked Pandits to return home, a strong fear among KPs persist in their minds about Kashmir where state violence is a daily thing.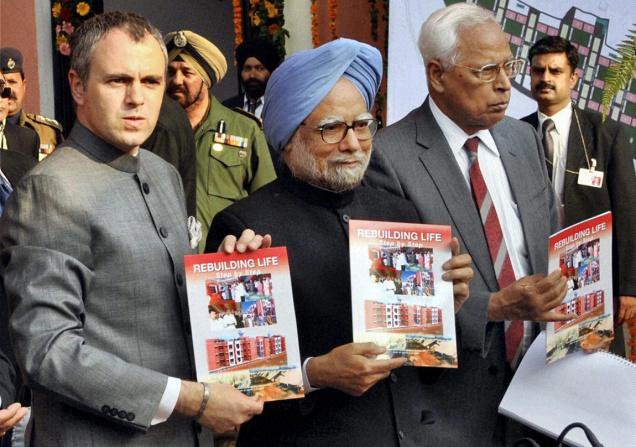 A resettlement plan of building separate colonies for Pandits in Kashmir valley by ruling BJP-PDP coaltion government last year, evoked strong response alike from separatists as well as Pandit organisations who said they didn't want to live in isolated colonies but with their Muslim neighbours. However, there seems to be no headway in the issue.
After former Prime Minister Dr Manmohan Singh announced a Rs 1600 crore package for rehabilitation and relief of KPs, in April 2008, KPs still haven't turned up. 
Moreover, there's a wider perception in Kashmir that KPs in exile have settled in India, who will return to Kashmir only as tourists and that doesn't help matters.
Feature image source: PTI