New Delhi: What is an 'ideal' reaction for a civilian during an encounter between militants and government forces? What does one expect to do when every bullet and shell raining from different sides can leave you dead in a fraction of seconds? To run for your life or stay for death?
In Kashmir, this question is irrelevant. At least for those thousands of locals who rush towards encounter sites, totally aware that many of them might end up as corpses. But that fear doesn't seem to exist.   
Not only are locals using loudspeakers to boost the morale of militants by raising pro-freedom slogans, according to reports, they are also marching to live encounters zones with whatever they can lay their hand on – sticks, stones, axes, spades and iron rods – to save the militants and let them break the cordon. This comes as a departure from the early years of militancy in the valley when people would flee encounter spots, leaving everything behind, and return only to the smoldering debris of the damaged houses when the soldiers were gone.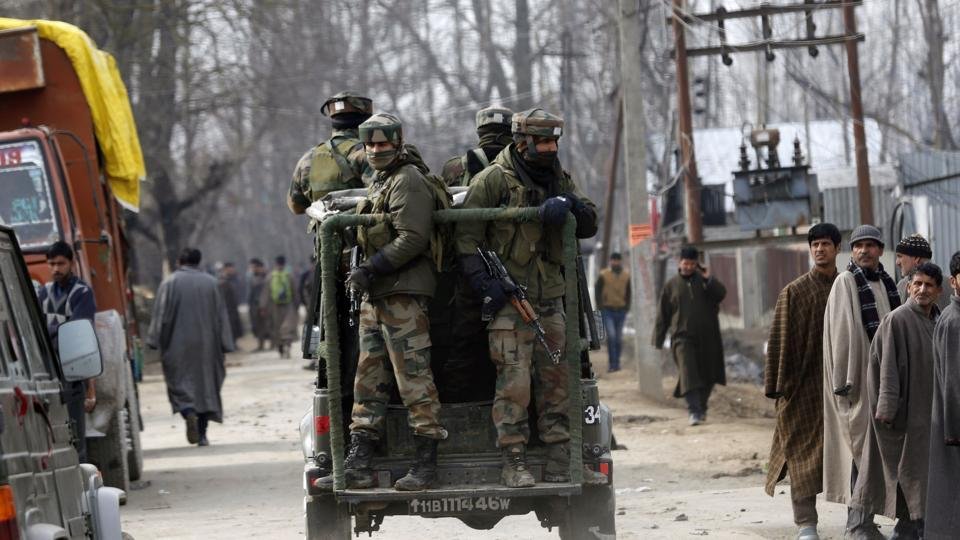 This prompted Army chief Bipin Rawat on Wednesday to say that "those who obstruct our operations during encounters and are not supportive will be treated as overground workers of terrorists" adding "if they do not relent and create hurdle in our operations, then we will take tough action." 
The rising death toll of soldiers during the encounters with militants has been a cause of concern for the Army. Since Sunday, six soldiers, including a Major, have been killed in three separate gunbattles in valley. While the government forces eliminated eight militants in these encounters, two civilians were also killed and dozens were injured, many of them with bullet injuries, when security forces tried to prevent them from marching towards the encounter site. 
While there are no more prolonged shutdowns and curfews in the valley after the summer uprising over Hizb commander Burhan Wani's death, the army has been involved in dozens of counter-insurgency operations with militants in various parts of Kashmir. However, in almost every encounter, the forces have faced stiff and intense resistance from locals in order to give militants a window to flee the cordoned area – a phenomenon widely observed since last two years in the valley.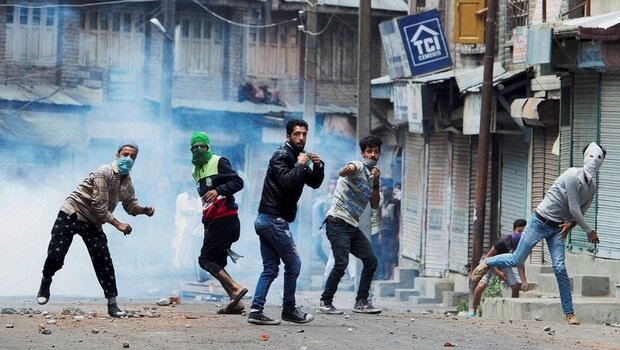 In fact, Army Chief Rawat's warning on Wednesday isn't the first of its kind. Army and J&K police have issued several advisories to people not to assemble within a 2 km radius of an encounter site. The authorities have already imposed Section 144 of the Criminal Procedure Code, which prohibits an assembly of more than four people, around encounter sites.
But the dangers and advisories seem to have no value. Take these instances. 
January 20, 2016: Firing by security forces leaves a civilian dead and dozens injured after an encounter concludes in Pulwama district of Kashmir. One militant killed in the encounter while two manage to escape. 
February 14, 2016: Two young students killed allegedly after army and police fired on protesters trying to break the cordon to let the militants escape in South Kashmir's Pulwama district. While one militant was killed, his two companions give slip to forces. 
February 20, 2016: Locals play taranas and pelt stones on soldiers engaged in a 48-hour-long encounter at Jammu and Kashmir Entrepreneurship Development Institute (JKEDI) on the Srinagar-Jammu highway. Five security personnel, including two elite commandos killed in the encounter. The exchange of fire between militants and forces also kills a gardener of the institute. Three militants also killed in the encounter. 
March 9, 2016: J&K Police records at least six bids made by the locals "to help trapped militants escape from the encounter site" in south Kashmir.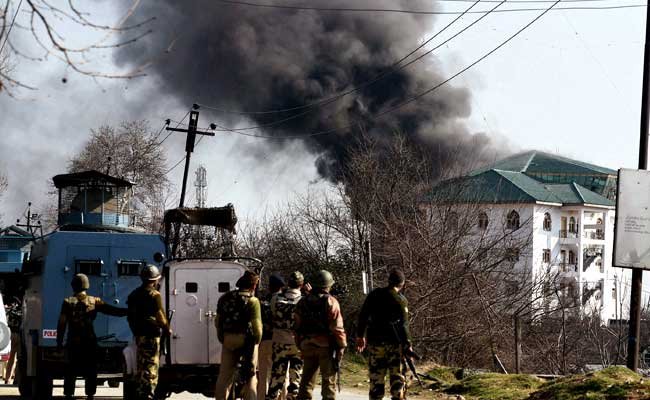 8 July, 2016: Hizbul Mujahideen commander and poster boy of Kashmir's new age militancy Burhan Wani killed along with his two aides in South Kashmir's Kokernag area. Locals of the village, where he was killed, say they pelted stones and tried to give cover to militants during the encounter.
December 7, 2016: A civilian is killed allegedly by a stray bullet after locals erupt in protests during an encounter in South Kashmir's Anantnag distict. Security forces kill two militants in the encounter. 
A Valley-based senior journalist covering J&K since decades calls this phenomenon "the death of fear." 
"This generation has seen funerals of their dear ones everyday. When you repeatedly push people to the wall, there comes a point when nothing matters. The anger against injustice and oppression demands an outlet. While for some picking guns may be an option, others do it by stones and marching towards protest sites," the journalist told ScoopWhoop News.  
The Army chief's statement has already started a war of words between the opposition and ruling PDP-BJP led coalition government. But for separatists the statement reflects that India has finally acknowledged that the resistance movement is not restricted to few people but to entire population of the state.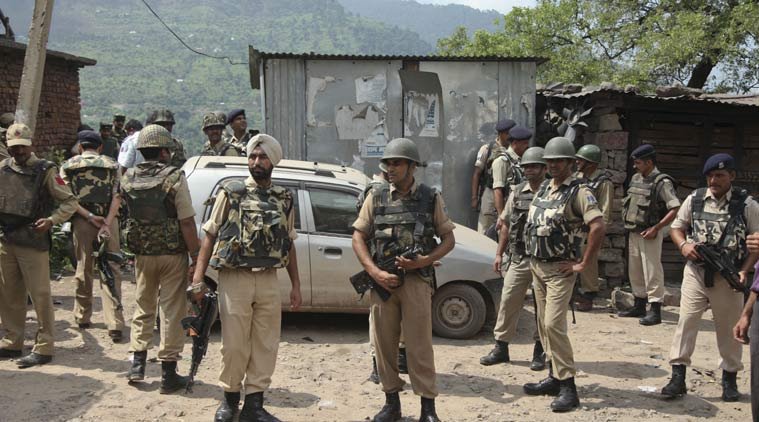 "It is clear indication that whole nation is against the occupation and should have served an alarm for Indian rulers that movement is not confined to a few but whole nation is determined to offer their serves for cherished goal," Hurriyat Chairman Syed Ali Shah Geelani said in a statement on Thursday. 
The statement also evoked a hard-hitting editorials in local press. In its editorial on Friday, the English daily Kashmir Reader tried to bring to attention the fundamental issue underlying the impasse in Kashmir – the unresolved Kashmir conflict. 
"In the final analysis, the conflict in and over Kashmir is a political one and it is in the domain of the political that the resolution of the broader conflict lies. In this domain, the military really has no role. Moreover, Rawat's statement or more accurately threat, if it is intended to intimidate might have contra consequences by hardening the resolve of people who turn up during encounters. The reality in Kashmir is that a certain sentiment obtains here and this sentiment is broad and deep," the editorial said. 
Feature image source:  PTI/File Photo