A Gaza zoo owner is putting the last of his starving animals up for sale.
Mohammad Oweida once hosted family and school outings at his zoo in Khan Younis in the southern part of the Palestinian territory. But war and economic hardship intervened to turn the venture into what is now a sad collection of 15 emaciated animals that he can no longer afford to feed.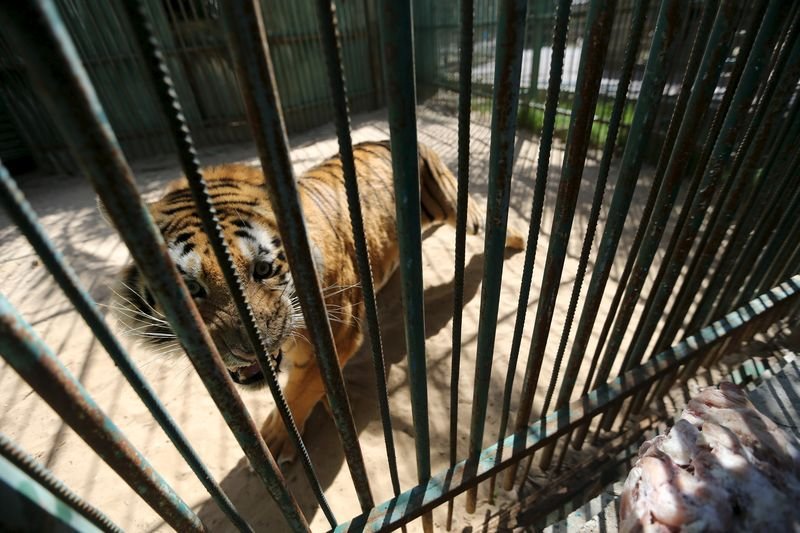 "I have to sell them in order to save them," said Oweida, 24, sitting near the cage of a tiger who had not eaten for four days.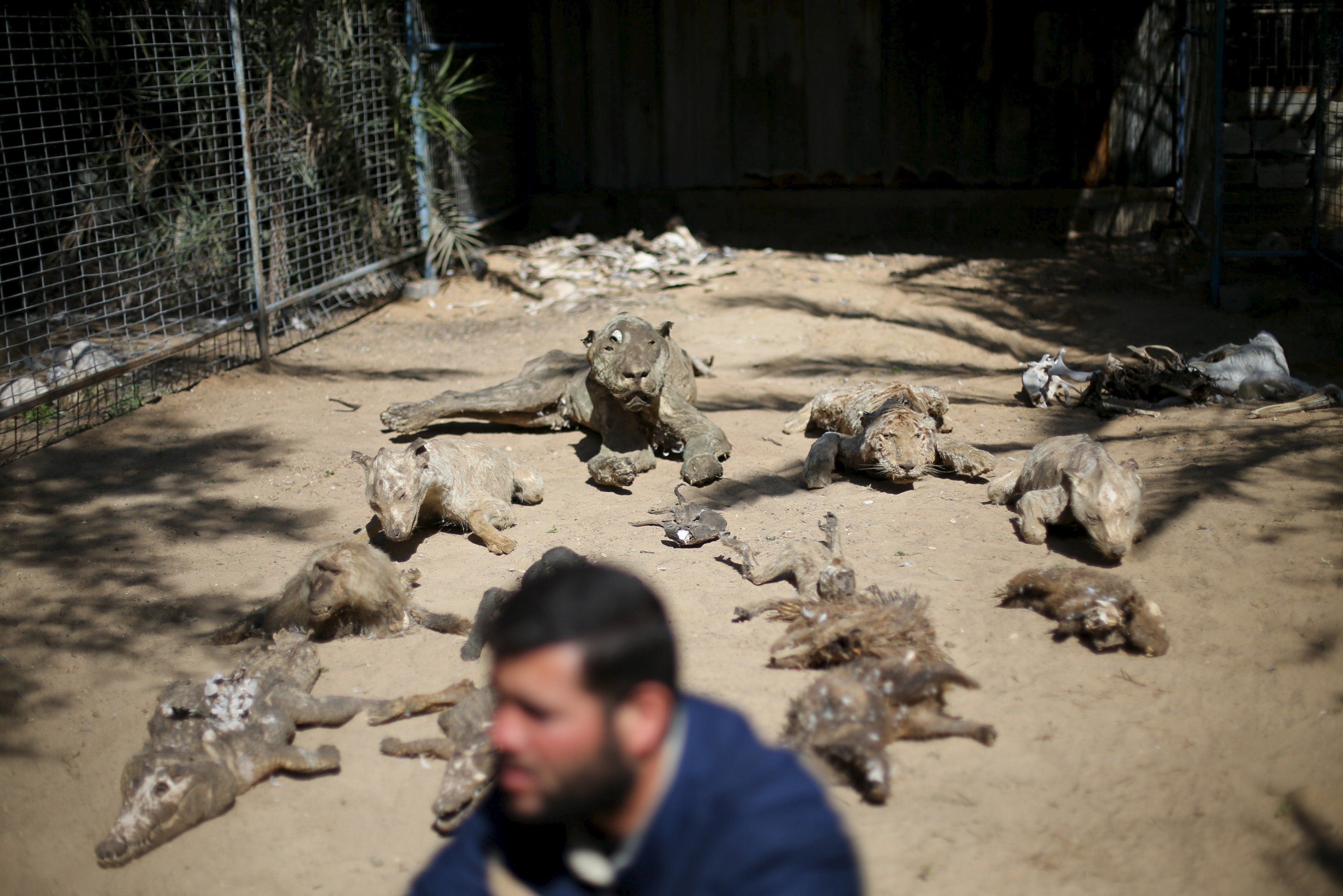 In all, he said, some 200 animals, many of them smuggled across the tightly controlled Egyptian border in tunnels, have starved to death in the zoo since a seven-week war between Israel and Palestinian militants in 2014 prevented him getting enough food for them.
Oweida stuffed 15 of the animals he lost, including a lion, a tiger and a chimpanzee, and put them on display for children to pet. But the visitors now stay away.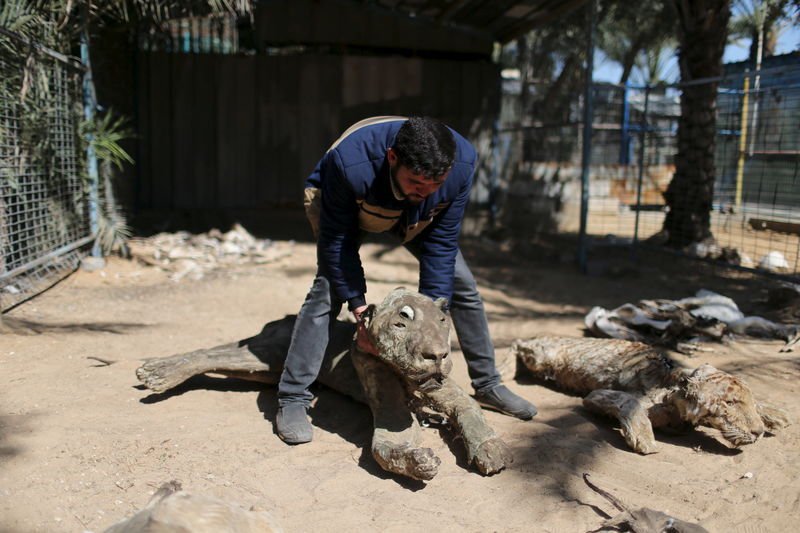 He said he was negotiating to sell the hungry tiger for around $23,000 to a Gaza resident who used to raise lion cubs. Other animals on offer included an ostrich, a turtle and a pelican.
(All images sourced from Reuters)