Michael Phelps is headed to a fifth Olympics in the event that launched his epic Games career — the 200m butterfly.
Phelps, whose record 22 Olympic medals include an astonishing 18 gold, won the 200m fly at the US Olympic swimming trials on Wednesday, and if the time of 1min 54.84sec left something to be desired, it got the job done.
"I'm checking a box off, being able to get on the team," said Phelps, who faded on the final lap but was able to hold off the determined Tom Shields, who took second in 1:55.81.
"With everything that's happened, being able to come back — this was probably harder than any swim I've had in my life," said Phelps, whose comeback after a brief post-London retirement was disrupted by a drink-driving arrest followed by a stint in rehab.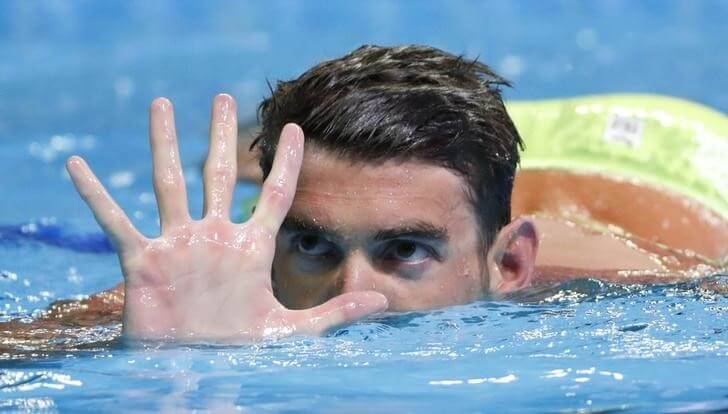 "I didnt feel good the first two swims, didn't really feel that good tonight," added Phelps, who celebrates his 31st birthday on Thursday. "But getting on the team was the most important thing, and that's the only thing I had to do tonight."
Phelps led at every turn, but Shields stuck with him and was on his shoulder coming off the turn for home.
"I tried to take it out and just pray to God that I was going to hang on," Phelps said.
The 200m fly was the event in which a teenaged Phelps set his first world record, and his world mark of 1:51.51 — set at the tail end of the bodysuit era in 2009 — still stands.
He made his first Olympic team, in 2000, in the 200m fly.
Back then he was a little embarrassed by some of the press conference questions he fielded: "Do you have a girlfriend" and "Have you kissed her?"
Now, he's delighted to answer questions about fiancee Nicole Johnson and their two-month-old son, Boomer, who received a quick kiss from his father as Phelps was being feted by some 14,000 fans at the CenturyLink Center after his medal ceremony.
Phelps said it was fitting that he punched his ticket to a fifth Games in the 200 fly, an event his sister once swam which he called "very special to the family".
Feature image source: Reuters