Controversial Madras High Court judge Justice CS Karnan recently made headlines with his scathing remarks against the country's 'discriminatory' judicial system, where he also talked about migrating to another country. Now, a local Hindu outfit has responded by sending him a letter and a Rs 1 lakh cheque. 
Hindu Makkal Katchi, a Hindu outfit from Tamil Nadu has claimed to have sent the letter along with the cheque, asking Karnan to migrate to any country he desires.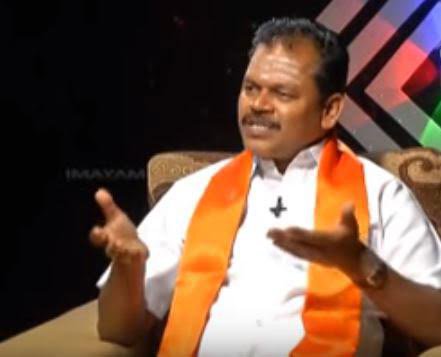 While criticising Karnan for 'disrespecting the Constitution', HMK President Arjun Sampath said, 
"This has become a fashion for anybody to speak against India and try creating religious and caste divisions and discrimination, without any respect to the constitution. It is high time we teach such persons a lesson. If Karnan accepts the cheque, he has to mention which county he is migrating to." 
Sampath added that he has also written to Prime Minister Narendra Modi requesting him to take stringent action against Karnan.
Such 'initiatives' are not new from extremist right-wing groups across the country who often ask people who criticise India to go to Pakistan at every possible instance. In November 2015, another right wing outfit, named Hindu Sena, booked flight tickets to Pakistan for Aamir Khan and his wife Kiran Rao for his statements on the country's intolerance. 
(With inputs from PTI)