In a bid to assert the importance of cows, Surendrangar-based dalit rights activist Natu Parmar is organizing an event on May 10 in Rajkot. The itinerary of the event includes,   apart from discussion and debates on the condition of cows in the country,  a demand from Centre to issue Aadhaar cards to cows as well.
Yes, you heard that right.
According to Times of India report, Dalits who have been fighting for their rights in Gujarat are expected to attend the function. Themed Jiv Matra, Karuna Ne Patra (living creatures need compassion), the event plans to discuss how ad what the cows are fed and what all the Centre needs to do for them.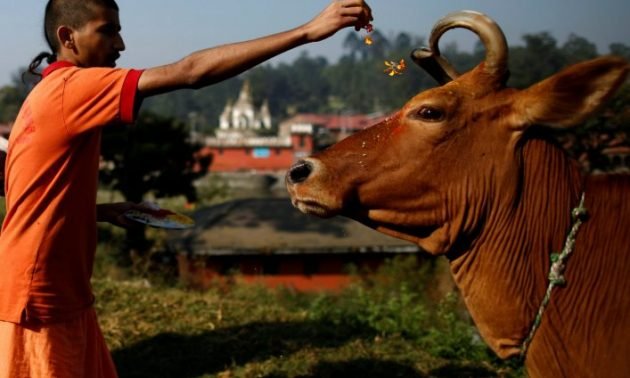 Meanwhile, Centre in its report to the Supreme court has also proposed that all cows be issued a unique identification number fir tracking, reports ANI.
Compiled by the Home Ministry, the report was in relation to cow protection and cow smuggling of cattle across India-Bangladesh border.
(Feature image source: Reuters)