If you are the kin of Gujarat Chief Minister Anandiben Patel and are wanting to buy land in the state, you might just end up getting a discount of close to 92%. 
Why 92%?
Because that's exactly how much discount the business associates of Gujarat CM's daughter got while procuring 422 acres of land in 2010 at Rs. 15 per square metre, when the government's stamp duty rate was in fact Rs. 180 per square metre. We're are guessing there was deep calculation behind this.
At that point, Anandiben was not the CM but she was the revenue minister and known to be close to Narendra Modi, who was the CM.
The land wasn't even barren. It was agricultural land next to the Gir Lion Sanctuary, which was conveniently changed to a non-agricultural one allow the setting up of a resort by Wildwoods Resorts.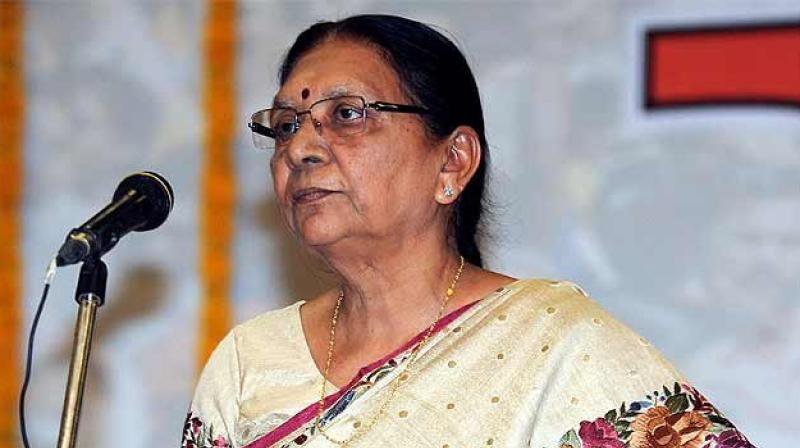 The firm is owned by Dakshesh Shah and Amol Sheth, whose companies have extensive business dealings with firms owned by Anar Patel (Anandiben's daughter), reports Economic Times. 
The entire episode sounds even worse when you learn that Muralidhar Gau Seva Trust, a cow protection outfit, which applied for land in the same area was quoted a price of Rs. 671 per square metre, close to four times higher than the stamp duty rate of Rs. 190 per square metre.
As per Economic Times, both the proposals were considered by the government at the same meeting.
Here's another shocker. A local range forest officer in his 2014 report had found forest activity in the land allotted to Wildwoods in 2010, reports Economic Times. Their plot fell within the 2-km radius around the Gir Forest reserve which was excluded by the state for land allotment. But in 2015, the exclusion zone was reduced to a 1.5-km radius which took the Wildwoods plot out of the barred zone.
Meanwhile, the Congress reiterated it's demand of the setting up of a court-monitored Special Investigation Team (SIT) to probe the alleged land scam, reports India Today. 
"There should be an inquiry in the Gujarat land issue involving the Gujarat CM's daughter," Leader of the Opposition in Rajya Sabha, Ghulam Nabi Azad, said in Parliament on Wednesday.
Here's how the Twitteratti reacted to this news.
(Feature Image Source: PTI)