Maybe there isn't such a thing as fate… but then how else does one explain Sakshi Malik's remarkable journey to Olympic glory?
Sakshi, some will argue, shouldn't even have been at Rio. That spot would have belonged to the pioneer of women's wrestling in India, Geeta Phogat, if things had followed the normal course of events. But the veteran was sent back home from the last qualifying tournament for 'indiscipline' and the opportunity to compete at Istanbul fell to 23-year-old Sakshi.
She didn't need a second invitation — a run to the final earned her a silver medal and a ticket to Rio. Sakshi even beat the 2012 world champion Lan Zhang of China in the early rounds to show that she not only had the talent, but also the technique, to take on the best in the world. She earned the spot with sheer doggedness, but the fates played their part.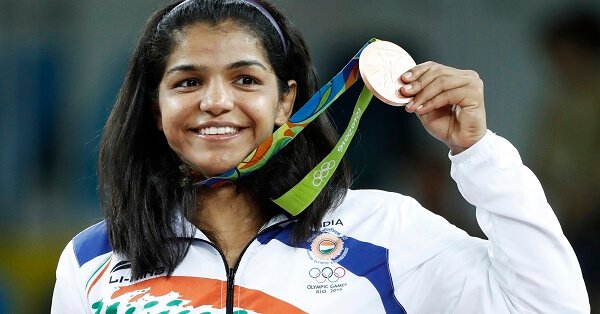 Then again, she was born in Rohtak, Haryana — a state notorious for female infanticide. Locals would make daily visits to Sakshi's house, telling her parents that their daughter would develop puffed-out cauliflower ears, common among wrestlers, and become undesirable to potential husbands.
"It hurt a little and I wondered why people said such mean things, especially when I was so young, and made me doubt myself," the 23-year-old, who began training when she was 12, said in an interview.
But her parents backed her and perhaps that was fate too.
The time spent in Geeta's shadow and the early years in Haryana had instilled a fierce sense of pride in her. So while many in the Indian Olympic squad seemed a little overawed by the grandeur of the event, Sakshi was determined to fight; determined to make the opportunity count; determined to prove a point to all those who have ever doubted her.
It didn't start off well though. In her first bout against Sweden's Malin Mattson, she quickly found herself trailing 0-4 at the end of the first period. To many watching, it seemed like she would meekly embrace defeat but instead, she displayed a rare resolve to clinch her win with a mere three seconds left in the bout. She left it till late, but a win was a win.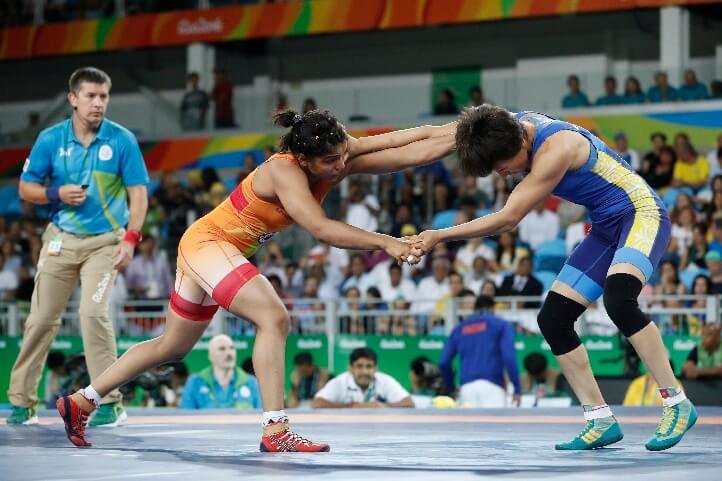 In the pre-quarterfinal against Moldova's Mariana Cherdivara, she once again was down 0-3 in the early going. But then a big takedown in the second period gave her four points and even though the scores were level at the end of the bout, Sakshi got the nod because of the takedown.
She was developing a reputation as a bit of a comeback artist, but then she ran into Valeriia Koblova, and there was no coming back against the Russian. Once again, she could do little but hope that the Russian made it to the final and gave her a chance to win a bronze through repechage. Ahem, time for fate to step up again – Koblova reached the final, and Sakshi got another shot at glory.
She ran into Orkhon Purevdorj of Mongolia in the second round of the repechage. And once again, she was down 2-3 before unleashing the big moves and winning 12-3. By this point, the commentators couldn't stop raving about her ability to throw in the big moves and snatch victory from the jaws of defeat.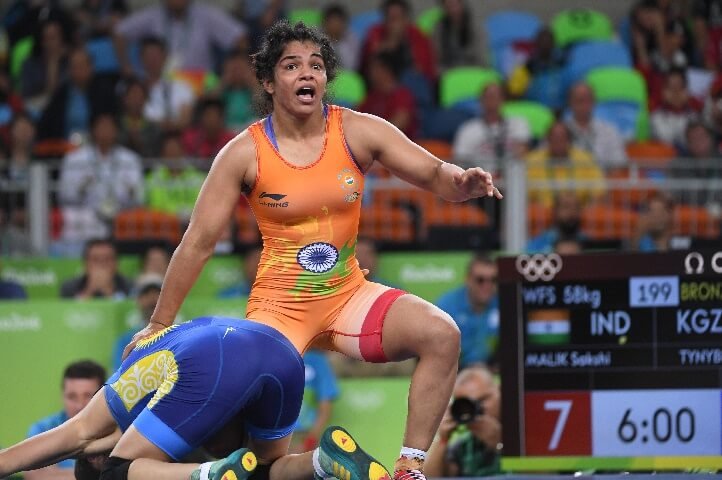 She had already done it four times during the course of the day – but could she do it once more to claim victory in the bronze medal bout?
Turns out she could.
But of course, she had to give us the jitters before that. She was typically down 0-5 in the match against Aisuluu Tynybekova, making nervous wrecks of us all, but then somehow managed to turn it around in the dying seconds to win 8-5. Her entire campaign seemed to be a lesson in why, no matter how desperate the situation seems, one can never give up. Time and again, she fought with a determination that was inspiring.
In the end, fate loves the fearless and Sakshi showed that as long as she had even an ounce of strength in her body, she would fight — her opponents, people's stereotypes, and even fate itself until she got the desired result. India sure is glad to see how well that worked out.