A Hindu woman in Patna has alleged that she was forced to convert to Islam by her Muslim husband and in-laws and also eat beef.
After she filed a complaint in the police station, her husband and a local cleric have been absconding, but the police have arrested two others in the case.
The woman alleges she was kept in a Madarsa for a month to learn the ways of Islam, and also allegedly tortured and blackmailed using a pornographic video that her 'husband' made of her as he raped her.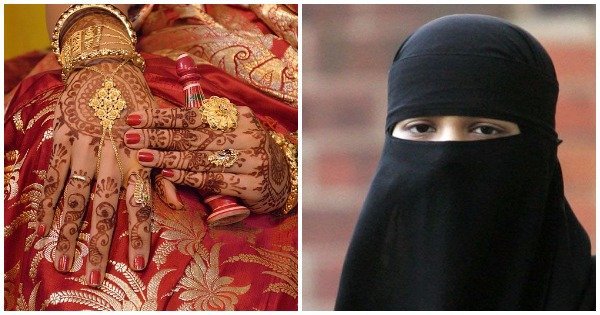 The woman, who hails from Kolkata, married Asif Iqbal of Phulwari in Patna. 
The two apparently met on Facebook. As per the woman, she was instantly impressed by Asif's good looks, and an affair began. After initially refusing, she agreed to come to Patna to meet him, where he put her up in a hotel room and raped her, while filming the act. But she went to Patna yet again, pleading Asif to marry him, where she was assaulted yet again before the man took her to meet his parents. 
Then the forceful conversion to Islam started, and the torture continued even after she agreed to embrace Islam. 
The woman  filed a complaint with the local police. Asif and the Maulvi from the Madarsa in question are on the run. 
Feature image source: Facebook/indiatoday