Tensions are at an all time high at HCU with the return of controversial VC Appa Rao Podile and reports of police brutality against students, reports said a note has been prepared by university officials in which they have resolved to remove illegal structures, as they said, "there should be no busts or memorial".
In this case the "bust or memorial" happens to be that of Rohith Vemula, the scholar whose suicide has sparked a national controversy.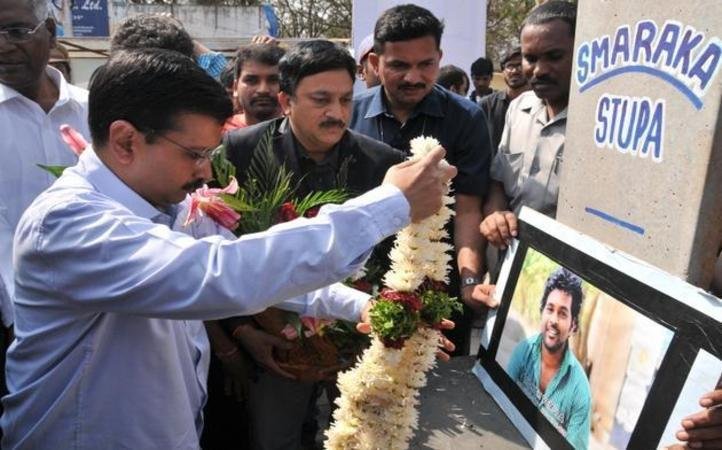 This decision by the officials can further aggravate the tense situation. The cement structure near the hostel where Rohith hanged himself has photographs and written tributes to the deceased research scholar, and is covered by a tent. It is treated as a memorial by students and has become a symbol of the agitation.
Dontha Prasanth of the Ambedkar Students Association (ASA), a PhD student who was among four others suspended with Rohith Vemula, told ScoopWhoop that there will be a nationwide reaction to any attempt made to demolish the memorial. 
"There will be agitations at the university," he said. 
Prasanth said they have not received any notice from the administration regarding the demolition yet.
Prasanth also told ScoopWhoop that the university is already tense and media personnel, public officials and even MPs are being stopped from entering, with the university administration acting in a high handed manner. The scholar added that there will be no negotiations until VC Appa Rao Podile is removed from office and also said that the HRD ministry has not reached out to them at all.
Another student active in the agitation, Vijay Kumar, told ScoopWhoop that they are aware of the university's decision, but they are determined to take the agitation forward. 
He said, "the memorial has sentimental value for students all over India, and the university administration will not dare to touch it."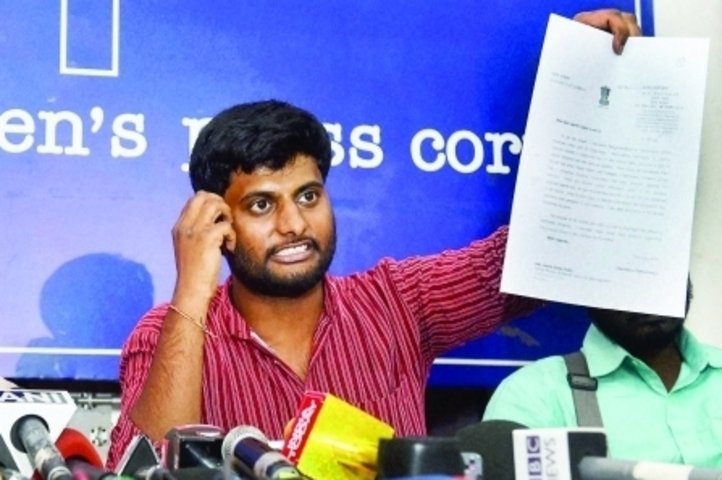 However, the university's administration seems determined to go ahead with the plan. 
"The illegal structures must go, but we are not pushing it right now. We will first issue notices and then remove them," VC Appa Rao Podile said, according to a report by NDTV.
Authorities had earlier arrested 20 students for allegedly vandalising the office of VC Appa Rao Podile. The arrest students and reports of them being beaten up, have only instigated larger protests which have paralysed the functioning of the university again.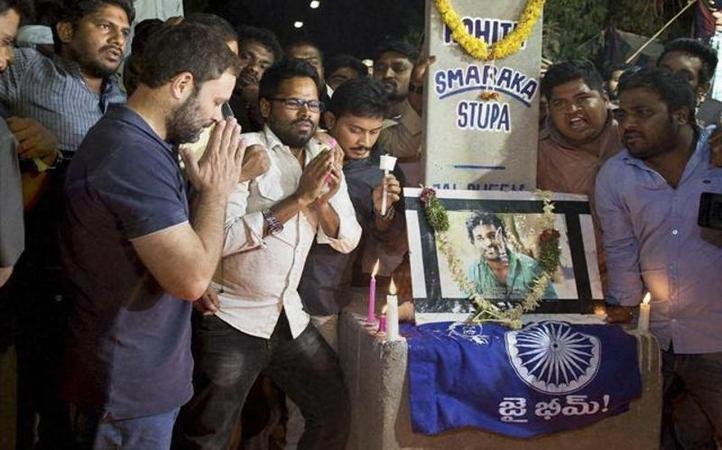 The memorial tent for Rohith Vemula has been termed "Veli Wada", a place of exile outside a village, since it is here that he spent is last days when he was forbidden from using the hostel.
HCU student Vijay Kumar told ScoopWhoop that if the university does try to demolish the structure, the agitation will be intensified.