A wave of brutal, deadly panic has swept Kashmir after more than 100 women said they were victims of attackers who chopped off their hair.
Despite suggestions the cases may have been fabricated or fuelled by hysteria, the consequences have been all too real.
One 70-year-old man has been killed by vigilantes since the alleged incidents started a month ago, and there are near-daily reports of groups attacking suspected so-called "braid-choppers".
Authorities have avoided confirming or denying the accounts of women from across the Himalayan region, which bears deep mental scars from a decades-old uprising against Indian rule.
Groups armed with iron rods and knives patrol the capital Srinagar and other towns after dark looking for suspects.
Five people were wounded Wednesday when Indian soldiers opened fire on a stone-throwing crowd who thought troops were protecting a braid-chopper.
On Friday, police said they rescued a "mentally challenged" man accused by a mob that was trying to set him ablaze and run him over with a tractor. At least a dozen police and soldiers have been beaten up.
Police initially said the hair-chopping was self-inflicted. Now they are offering a Rs 6,00,000  reward for information leading to the capture of suspects, but they also want the victims to take lie-detector tests.
In Muslim-majority Kashmir most women have long hair kept under a scarf when in public.
The details of the alleged attacks are often mysterious and difficult to verify, while witnesses are hard to find.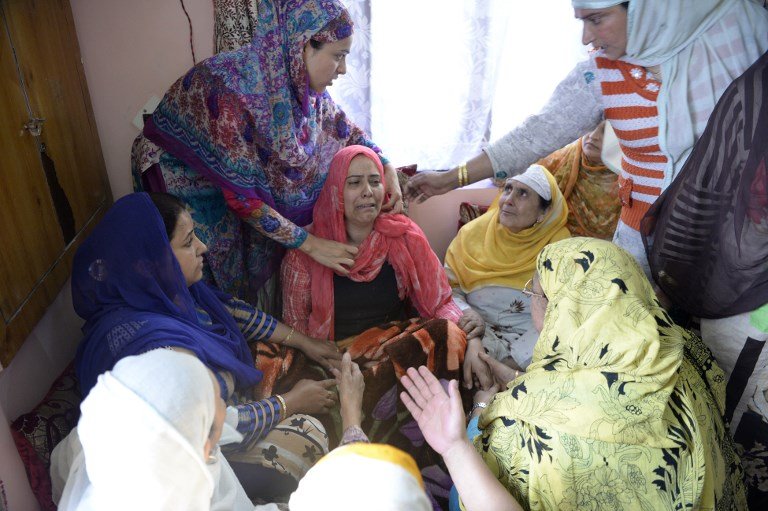 Tasleema told how she was going to fetch vegetables in storage when she was attacked.
Her husband, Mohammad Rauf Wani, heard a scream and found his wife unconscious on the floor with six inches of her hair spread out next to her.
"I don't understand how it happened," Wani told AFP, holding his wife's severed braid.
"Just as I turned after opening the door someone tried to strangle me from behind. I saw his face covered by a black mask, I saw his eyes. Then I don't know what happened," Tasleema told AFP.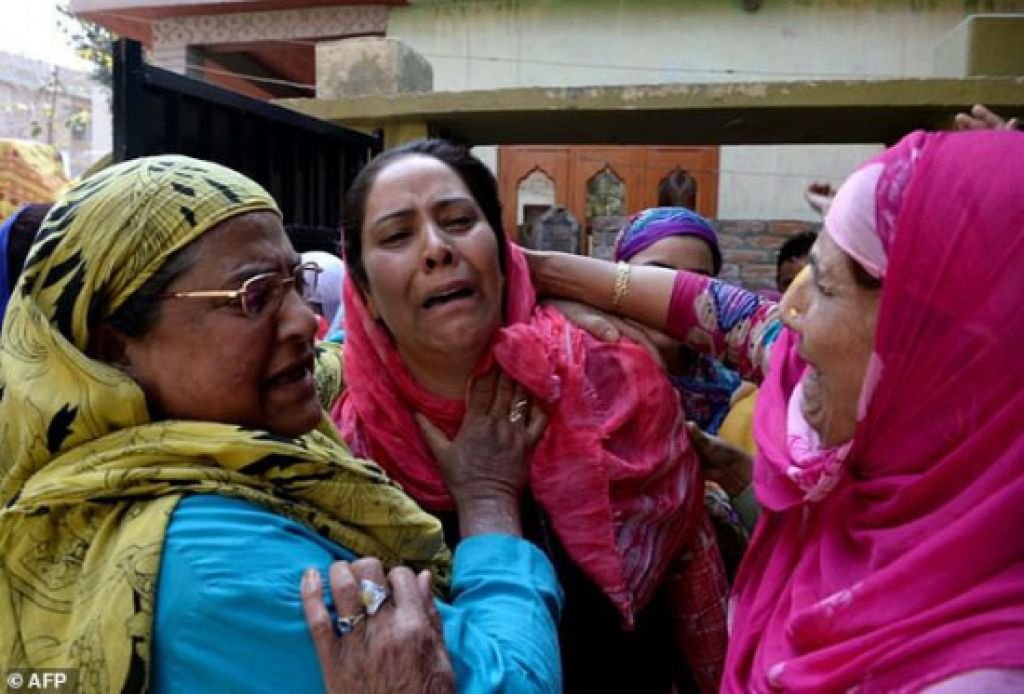 – Void increases panic –
Most of the women were alone and have told relatives they suspect a spray was used to knock them unconscious before their braids were cut. Most were under 18 and come from poor families, according to police.
In a region where any incident can become highly politicised, the vigilantes have seized on the void created by the lack of an official explanation or the arrest of suspects.
Videos of angry relatives accusing police and soldiers while brandishing cut braids have been widely shared on social media.
Doctors at Kashmir's only psychiatric hospital said they have not been called in to study the cases.
"Some people are making it out as mass hysteria, but in my experience, given the manner in which it is happening I don't think this is so," said Mohammad Maqbool Dar, head of psychiatry at Srinagar's government medical college.
He said it was possible there were "odd cases" of hysteria.
Some separatist leaders and residents have accused "government agents" of staging the attacks to spread fear and divert attention from the campaign for an independent Kashmir or merger with Pakistan.
Senior police worry that the hair-chopping allegations could cause wider unrest in the region, which is suffering deep trauma from the separatist insurgency and the Indian counter-insurgency campaign that have left tens of thousands dead.
According to a 2015 study by the Doctors Without Borders (MSF) group, about 1.8 million adults — 45 percent of Kashmir's adult population, and mostly women — suffer from post-traumatic stress disorder and other mental health problems.
Outside Tasleema's house, scores of residents protested, shouting anti-government and anti-police slogans after news spread of her braid-chopping.
Some residents accuse police of staging hair-chopping as psychological operations — or "psy-ops" — to prevent political protests.
"We have so much human intelligence that I don't need any psy-ops," Kashmir's inspector general of police, Munir Ahmed Khan, told AFP.
Similar braid-cutting assaults were reported in the northern Indian states of Uttar Pradesh, Haryana and around New Delhi in July. Authorities there treated the incidents as crimes but brought in psychiatrists as well to investigate.
"Here the situation is different," police chief Khan said. "There are forces who will exploit it (braid-chopping) to the hilt. Pakistan will use this situation, that is my worry," Khan said.
The under-pressure Kashmir government says only that the "motives behind these attacks" are being investigated.
Chief Minister Mehbooba Mufti said in recent Twitter comments that braid-chopping was an attempt "to create mass hysteria and undermine the dignity of the women in the state."
(Feature image source: AFP)