Responding to the controversy over her statement on Durga and Mahishasur, Union minister Smriti Irani on Friday asserted she made the statement with a lot of pain because she had been asked to explain the truth.
"I read it because I was asked to explain what is the truth. I said it with a lot of pain. I myself am a practising Hindu; I myself am a Durga worshipper. These are authenticated documents from the university itself," she said in the Rajya Sabha, responding to the opposition's vociferous protests over the statement in question.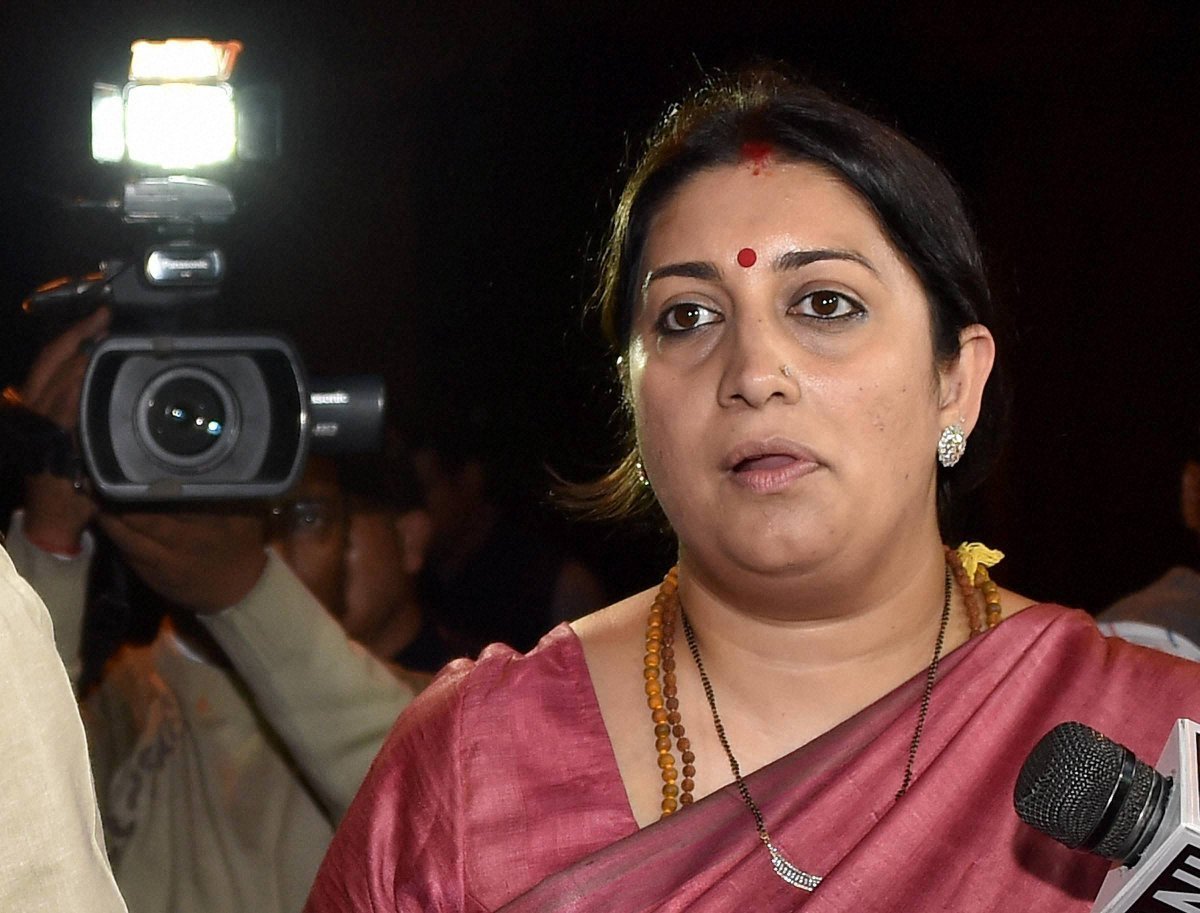 Irani, who is a BJP member of the Rajya Sabha and human resource development minister, had read on Thursday in the house a pamphlet that purported to call for a celebration of 'Mahishasur Martyrdom Day'.
The pamphlet, which had allegedly been circulated by a Leftist student organisation in the JNU campus, made certain derogatory references to Goddess Durga.
The minister cited the pamphlet to bolster her contention as to how wrongly and "depravedly" students of the Jawaharlal Nehru University (JNU) had been using their "freedom of speech".
Her argument was part of her justification of the police action against some JNU students, including Kanhaiya Kumar, Umar Khalid and Anirban Bhattacharya.
Earlier, the opposition parties demanded Irani's apology for her statement which was part of the controversies surrounding the police action against students of the JNU.
"The minister must apologise for her remark about Goddess Durga," Congress leader Anand Sharma said in the Rajya Sabha.
"People in the past have made blasphemous statements about gods, the Prophet and Christ. But never before have these unsavoury remarks been repeated or quoted on the floor of the house," Sharma added.
Siding with the Congress on the issue, CPI-M leader Sitaram Yechury said: "The quote was deliberate. The BJP used the entire debate to polarise. What was the need to bring in Goddess Durga? Irani has to apologise."
The opposition members said that Irani should not have read out the pamphlet in the House as it could hurt religious sentiments of certain people.