The wife of  discredited BSF  jawan,Tej Bahadur Yadav, whose videos on the quality of food served to jawans went viral, has come forth to defend her husband. BSF had earlier discredited Yadav by saying that he is a chronic alcoholic and has been a defaulter in the past.
In a conversation with Times of India, Yadav's wife Sharmila, asked why did the force assign him a crucial duty like guarding the border with a rifle if they thought  of her husband as "indisciplined". Sharmila Yadav claimed that her husband had been awarded 14 medals by the BSF in his 20 year long career.
Sharmila also asked why has her husband not been expelled yet if he is indeed  a repetitive offender.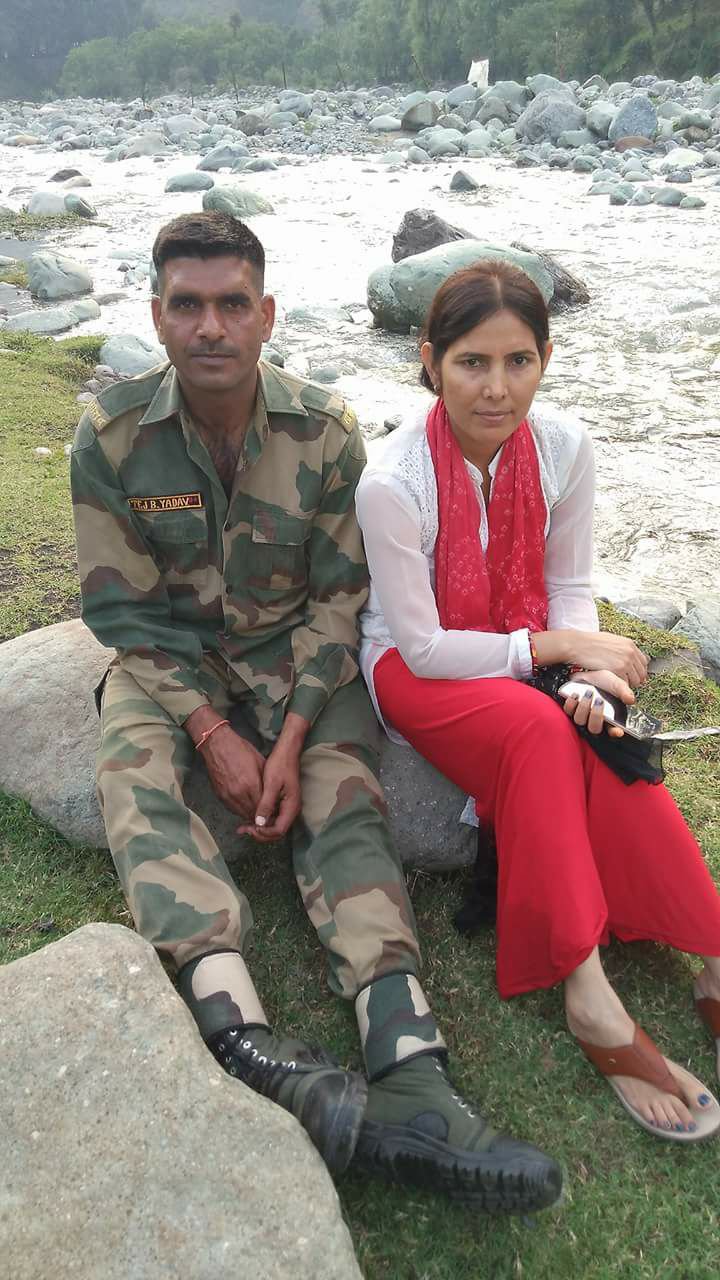 On Monday, the BSF claimed that T B Yadav would be regularly absent without permission, is a chronic alcoholic and is also prone to misbehaving and using force with superior officers.
"My husband cannot tolerate injustice. And he has suffered because of this previously. Even when he uploaded the video, I told him he was going to be in trouble," said Sharmila in a conversation with TOI.
Sharmila lives with their 17-year-old son, Rohit, who recently completed his class 12th examination.
After the videos went viral, the BSF on Thursday also came out with fresh guidelines for maintaining high quality of food for its personnel along the border as the Union Home Ministry directed it to file a complete report on allegations of substandard food made by T B Yadav.
(Feature image source:  Facebook)