Even as rainfall lessened across the city, the availability of essential commodities like milk and water was affected. In some places, they were being sold at exorbitant prices. For the third consecutive day, power, transport and telephone facilities were affected due to the rains and ensuing floods.
One litre packets of milk were being sold for Rs 100 in some places while vegetables like tomato and beans were being sold at elevated prices of Rs 80 to Rs 90 per kg.
As the state electricity board has suspended power as a precautionary measure, most residents of the city and its neighbouring areas who had stocked milk and vegetables were unable to preserve them for long.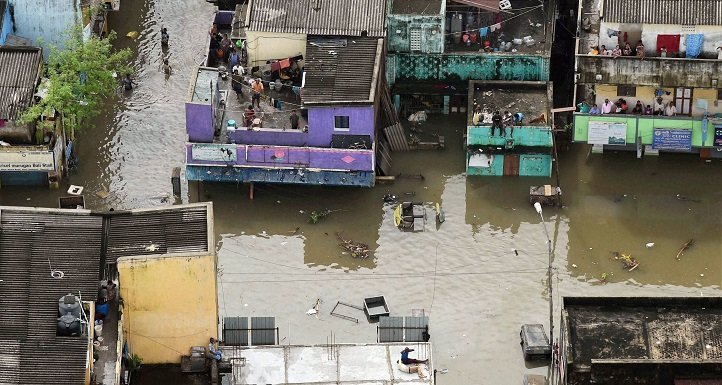 Large queues were seen in places where milk was being sold, while the famous Koyambedu vegetable market was cut off from the city, leading to spiralling vegetable prices.
The price of mineral water also hit the roof, with a 20 litre bottle normally available for Rs 30 being sold for Rs 150 per bottle. Most of the supermarkets and hotels across the city were either shut or had run out of stocks.
Unprecedented heavy rains and flooding, triggered by the north east monsoon and a low pressure in the Bay of Bengal, over the past few days has heaped misery on several districts in Tamil Nadu, especially Chennai. Many areas in Chennai and its suburbs are submerged, bringing life to a halt.