In a major breakthrough in the Jisha rape and murder case, the Kerala Police say they have arrested the prime suspect and has taken him into custody. 
Amiyul Islam, a migrant labourer from Assam, was arrested from Tamil Nadu on Tuesday and has been taken to an undisclosed location for further investigations.
According to a report by the New Indian Express, four of Amiyul Islam's friends are also in custody and they had provided information about his whereabouts. Amiyul, who had fled to Assam after the incident, was picked up from Palakkad-Thrissur border in Tamil Nadu while he was returning to Perumbavoor.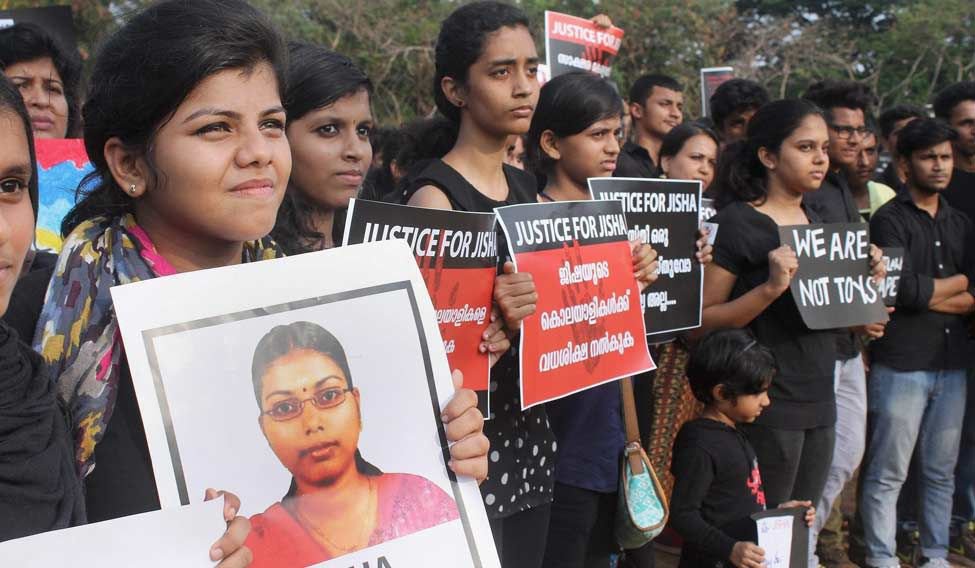 Police had recovered his blood stained footwear from the site of the crime. 
A significant lead was obtained when the the footwear shop owner identified the suspect. His DNA samples have been sent for forensic examination, after which the culprit will be officially named, reports Mathrubhumi.
Chief Minister of Kerala, Pinarayi Vijayan has lauded the efforts of the police department. 
"Kerala was waiting to catch hold of Jisha's killer. This is definitely a feather in the cap of Kerala Police," he said, according to a Manorama Online report.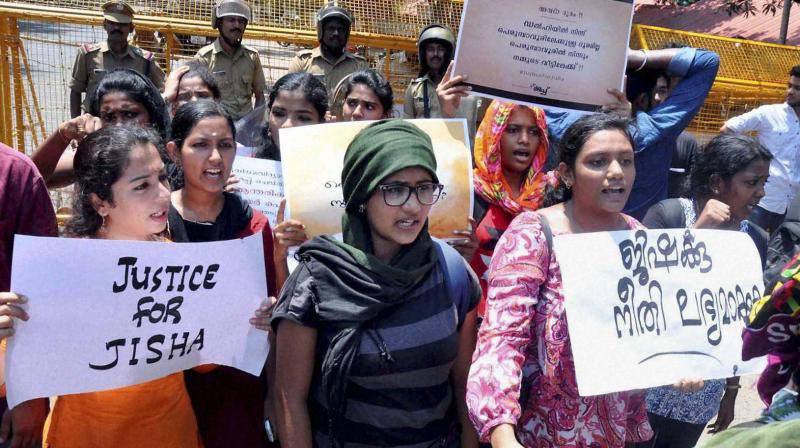 On April 28, Jisha, a 30-year-old Dalit law student was brutally raped and murdered in Perumbavoor near Kochi. Her postmortem report revealed that there were 38 injuries on her body including bite marks and her intestines were pulled out, reports News 18.
Her death triggered massive outrage across the country with incident also becoming a major issue in the state ahead of the polls. 
(All images sourced from PTI)