Nearly 13,000 people have lost their lives to road accidents in last six years in Delhi, a Delhi Traffic police analysis has revealed. 
However, the number of deaths due to road accidents has been declining steadily in the past few years, with fatalities going down from 2,153 in 2010 to 1,591 in 2016. 
According to Delhi Police, analysis of accidents to determine their causes, time and place of such mishaps and types of offending vehicles, and suitable deployment of night checking-cum-patrolling teams have contributed to the fall in the number of fatalities on the roads.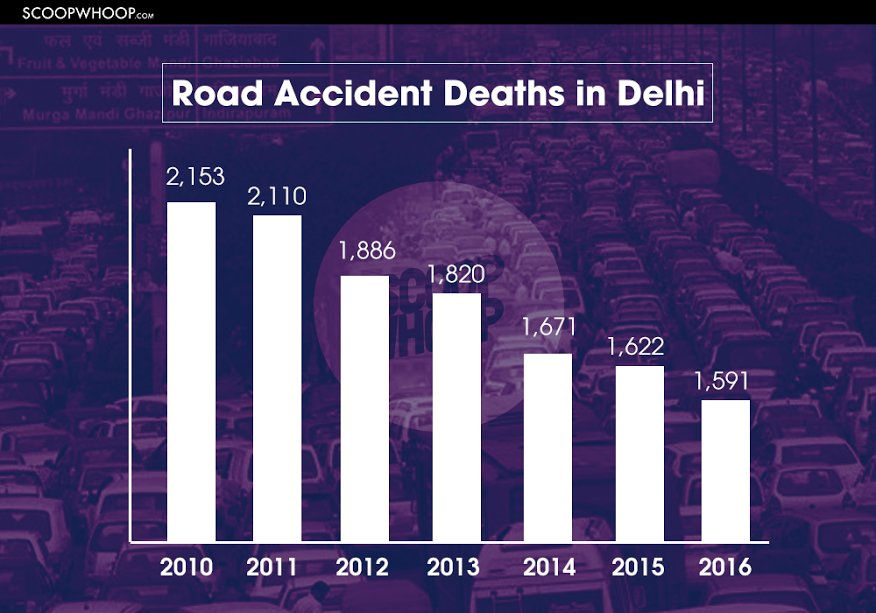 Delhi Traffic Police has also identified 176 accident-prone spots and suitable remedial measures have been initiated in coordination with road-owning agencies, the Delhi Police annual report states. 
(With PTI inputs)
Illustration & Feature image: Aroop Mishra/ScoopWhoop