India's 69th Independence Day was celebrated across the country with great enthusiasm. People irrespective of their ages and occupation celebrated in their own way.
We bring you a roundup in pictures which reflect patriotism, joy and a sense of pride from the people across the nation.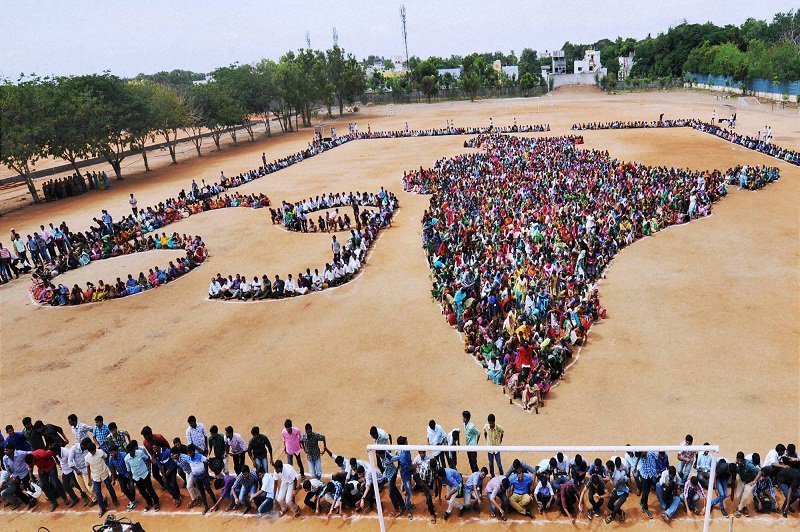 College students forming a human chain to create a map of India with 6900 students to create a record on the occasion of 69th Independence Day in Coimbatore.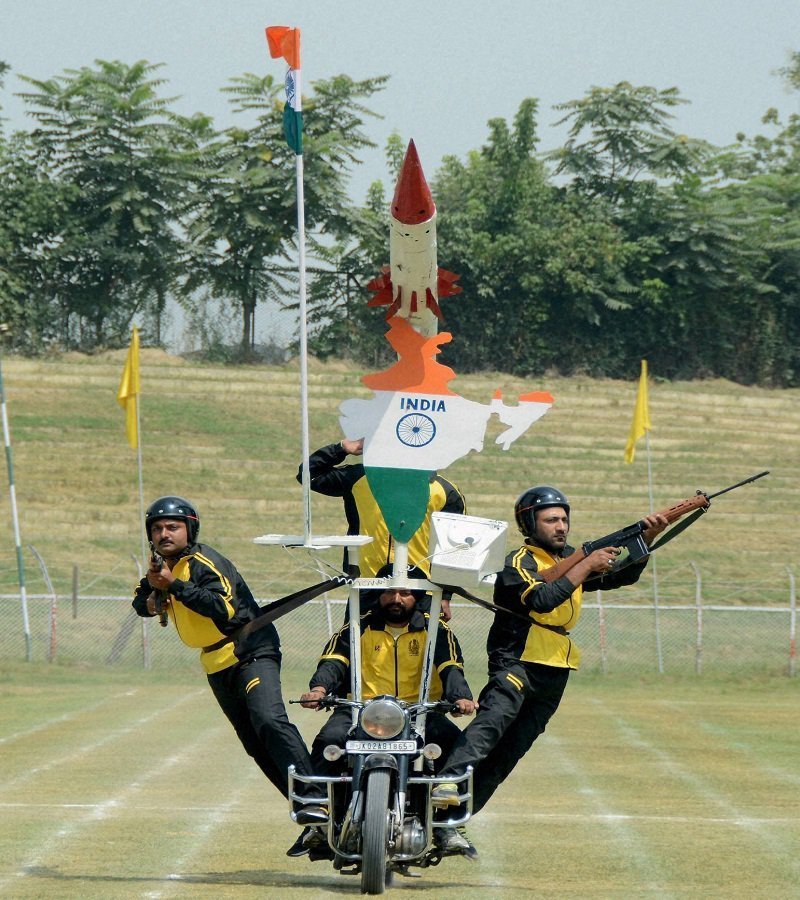 Daredevils of Jammu and Kashmir Police perform during the full dress rehearsal for Independence Day at Bakhshi Stadium in Srinagar.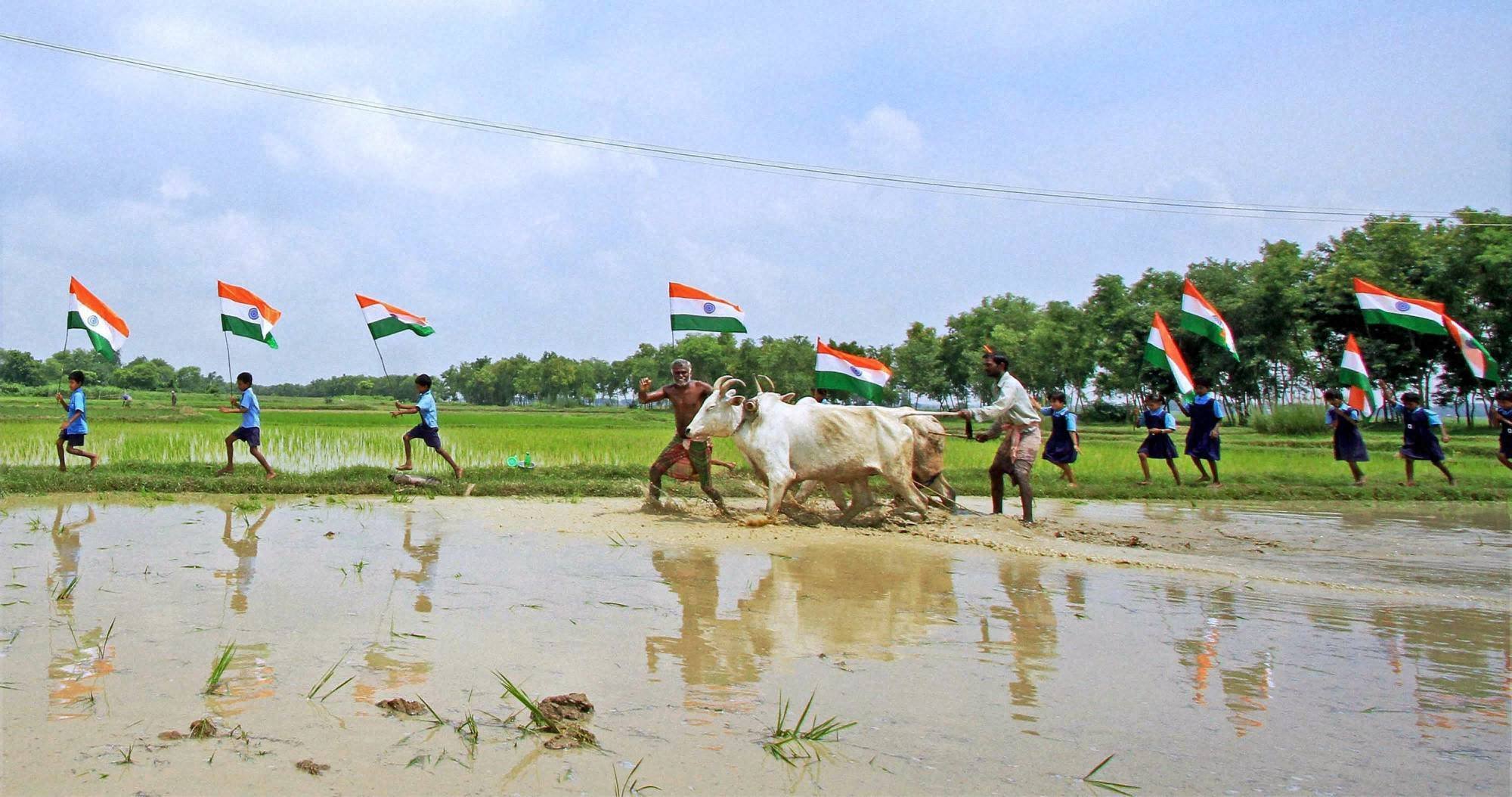 Holding national flag, school children walk over a farm land while the farmers are busy ploughing the field.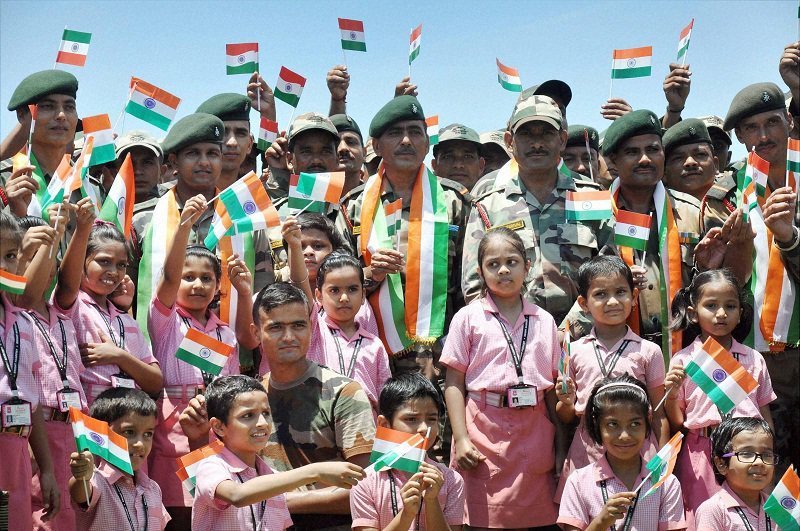 School students celebrating Independence day with Army jawans in Bagdogra near Siliguri.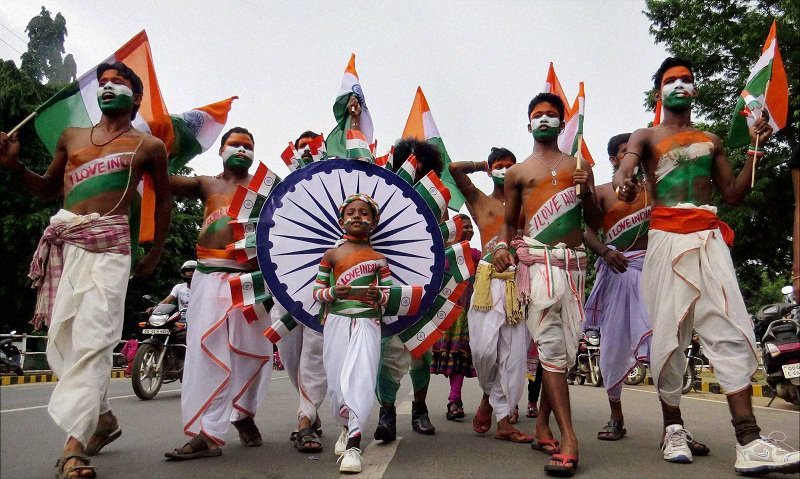 Boys take out a procession on the eve of Independence day in Bhubaneswar.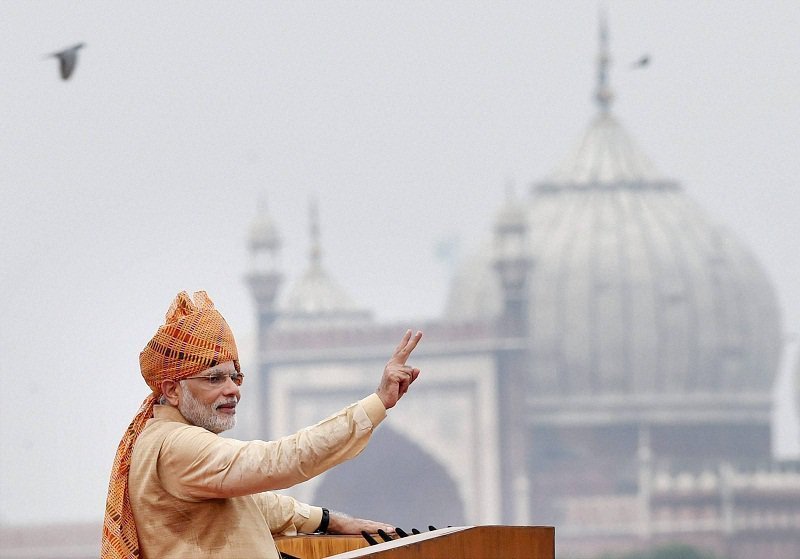 Prime Minister Narendra Modi delivering his speech on Independence Day in New Delhi.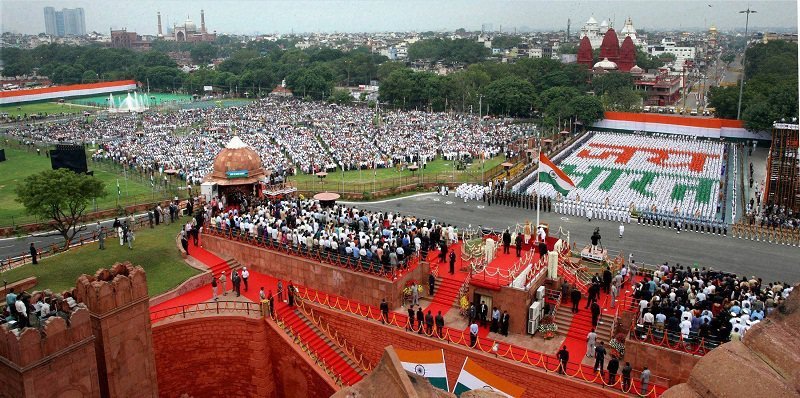 A panoramic view of the 69th Independence Day function at the historic Red Fort in New Delhi.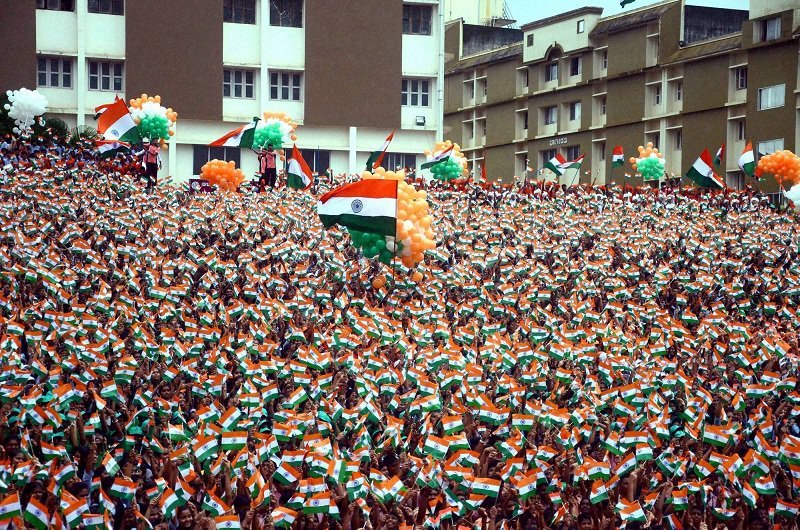 Students participate in Independence Day celebration at Vidyagiri in Mangalore.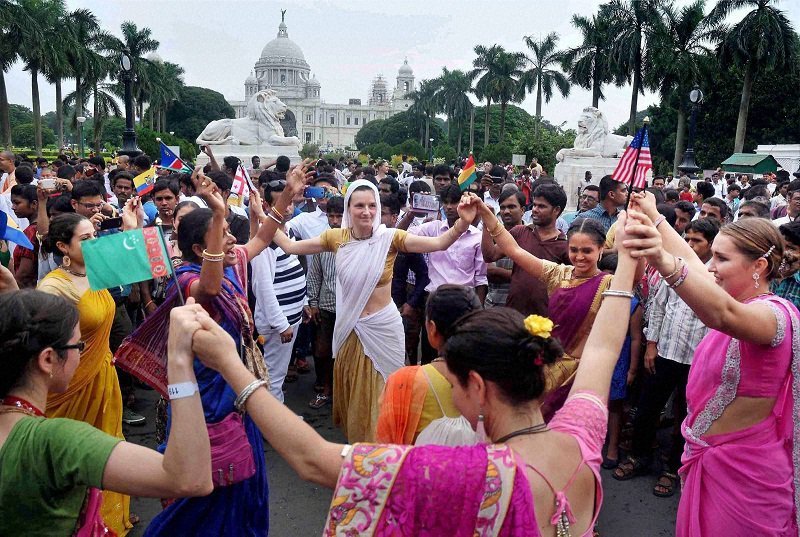 Devotees of ISKCON from 125 different nationalities dance to celebrate 69th Independence Day of India in front of historic Victoria Memorial in Kolkata.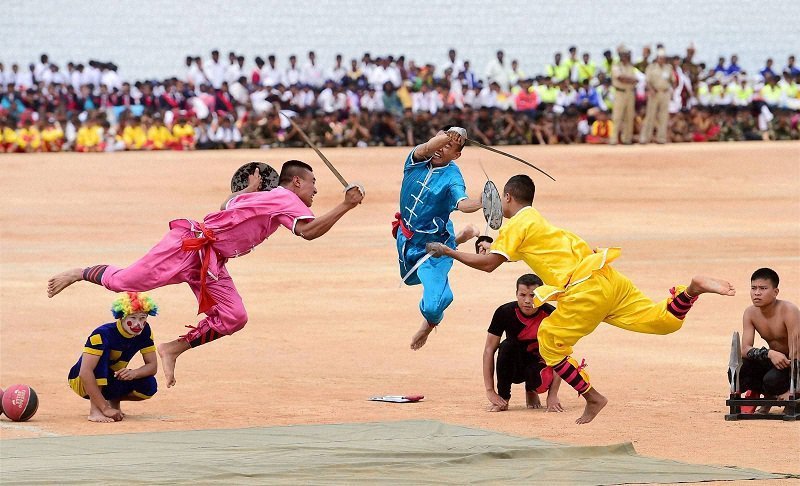 North East Warriors from Manipur perform during the 69th Independence Day celebrations at Manek Shaw Parade ground in Bengaluru.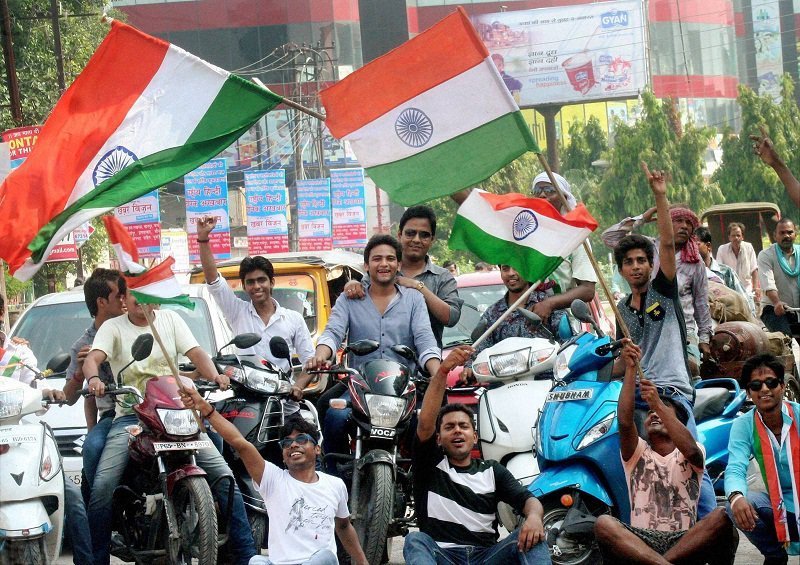 Young men during a bike rally to mark the 69th Independence Day in Varanasi.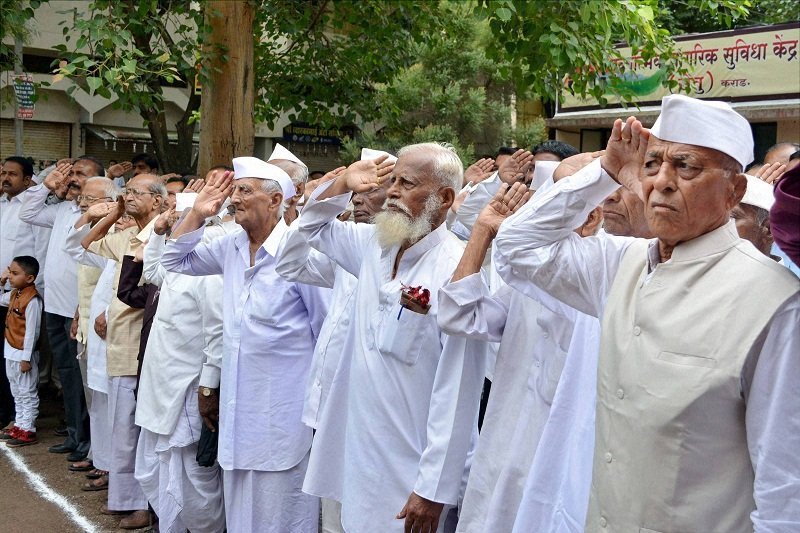 Freedom fighters during the Independence Day celebration at Karad in Maharashtra.
Happy Independence Day, India!