If you missed this news over cricket frenzy, here's a quick recap. India voted in favour of a Russian resolution that proposed removing benefits for same-sex partners among the United Nations staff. 43 countries supported this draft.
Fortunately though, the UN General Assembly rejected it. A total of 80 countries opposed the draft. And India was clearly on the wrong side of the fence.
Isn't it enough that India still has Section 377 — a draconian, ancient law in place that declares gay sex as unnatural and therefore illegal? We must stand by our morals, of course. Be it against human rights.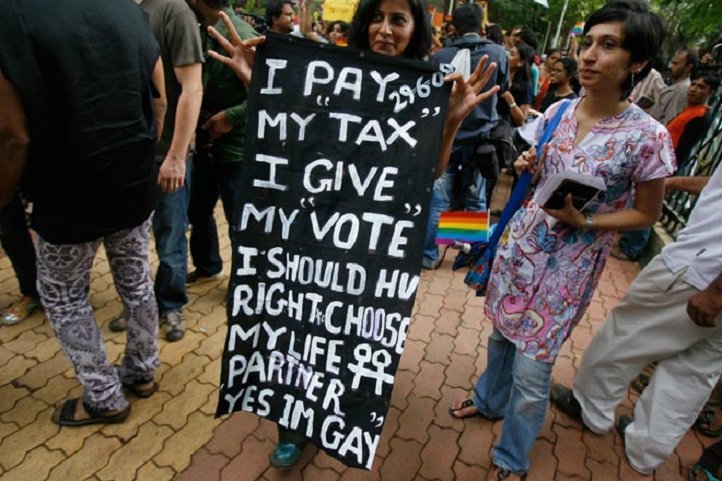 It would interest you to note the countries India stood with while voicing itself against progress. China, Egypt, Iran, Iraq, Jordan, Kuwait, Oman, Pakistan, Qatar, Saudi Arabia and UAE. While we express our outrage freely over Saudi's regressive attitude towards its women, and seem less than in-love with Pakistan, we made our stance clear in the UN.
And proud we must be?
While I'm willing to consider the fact that a country that has criminalised gay-sex cannot possibly appear to hold a double-standard internationally, we could have abstained from voting. A total of 37 countries did.
Interestingly, UN Secretary-General Ban Ki-moon has been a strong proponent of equal rights to all UN staffers, regardless of their sexual orientation. Why shouldn't he be? Why must ANY organisation, least of all UN which must set an example to the world, pry into the bedrooms of their employees?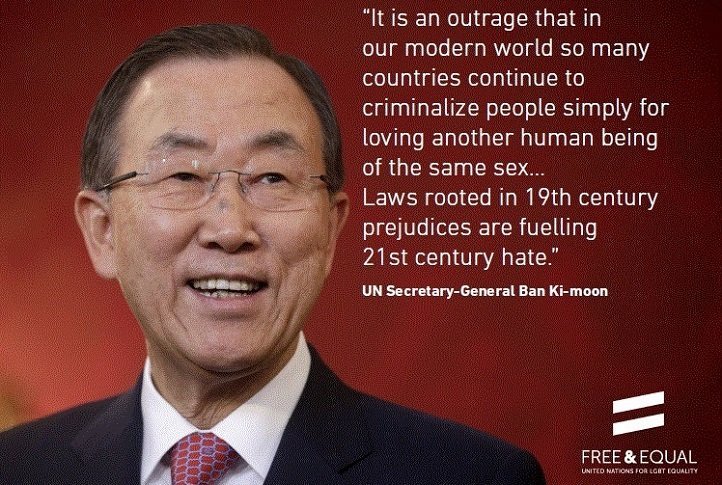 "In introducing the policy last year, the UN chief had called on all members of the UN family to unite in rejecting homophobia," DNA notes.
"Under the new UN policy on the personal status of same-sex couples, which became effective on June 26 last year, the world body recognised all same-sex couples married in a country where it is legal, regardless of their nationality."
We have much to learn, India. But I'm not sure if we're willing to.
By projecting ourselves as homophobic globally, not only have we let down scores of same-sex Indian couples, including those still hiding in their closets, we have also made our allegiances rather apparent.
Unsurprisingly, shortly after India's declaration of support to Russia, the two countries have now decided to strengthen ties in the information and broadcasting (I&B;) sector.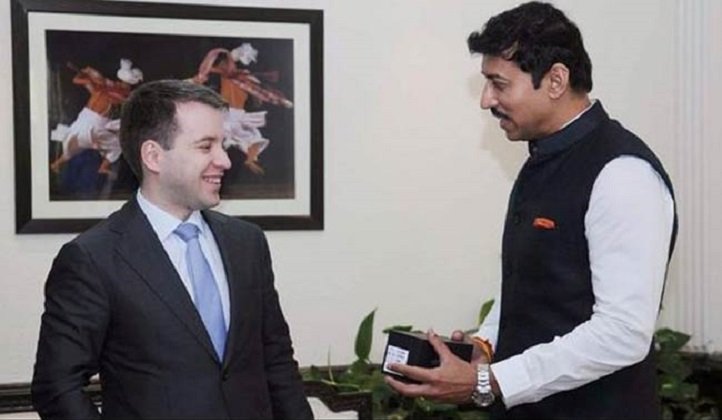 "This would be in the internet space, television and social media and also an exchange of media personnel from here to Russia, student exchange programme of television and film institute," I&B; State Minister Rajyavardhan Rathore told NDTV .
Hullo, Putin.