India signed an inter-governmental agreement on Monday to buy 36 French-built Rafale fighter planes, but the leaders of both countries said there was still work to do to finalize financial terms after months of talks.
The deal, worth an estimated $9 billion, was to have been the centrepiece of a visit to India by French President Francois Hollande, invited as guest of honour for Tuesday's Republic Day parade.
But Hollande and his host, Narendra Modi, both said further talks were needed to finalise terms of the government-to-government deal, which the Indian prime minister had announced when he visited France last spring.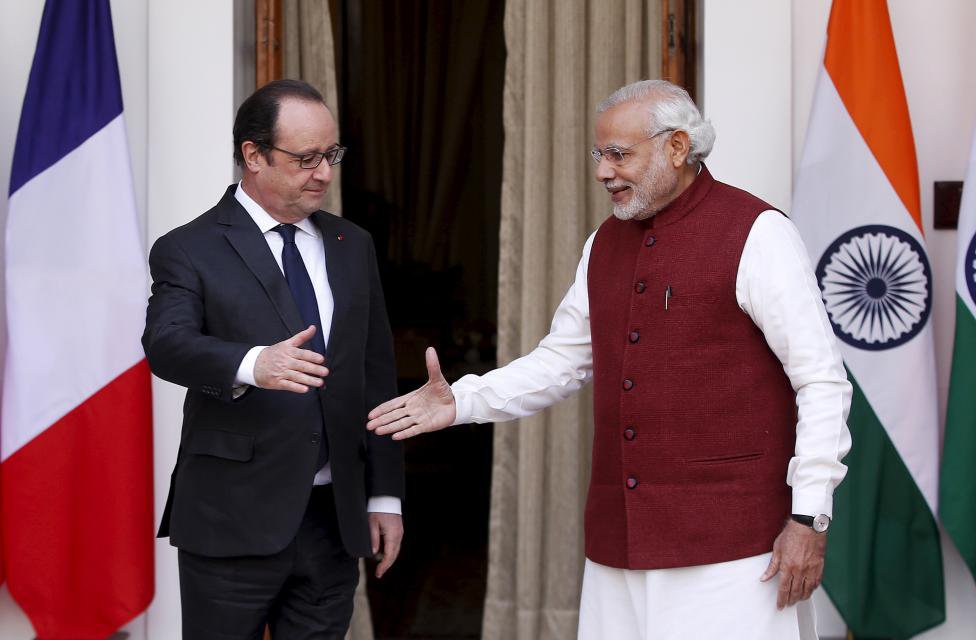 Hollande described the deal on Rafale as "a decisive step", adding: "There remain financial issues which will be sorted out in a couple of days."
Hollande also noted that French air force Rafales had proven their effectiveness in the ongoing campaign of air strikes against Islamic State.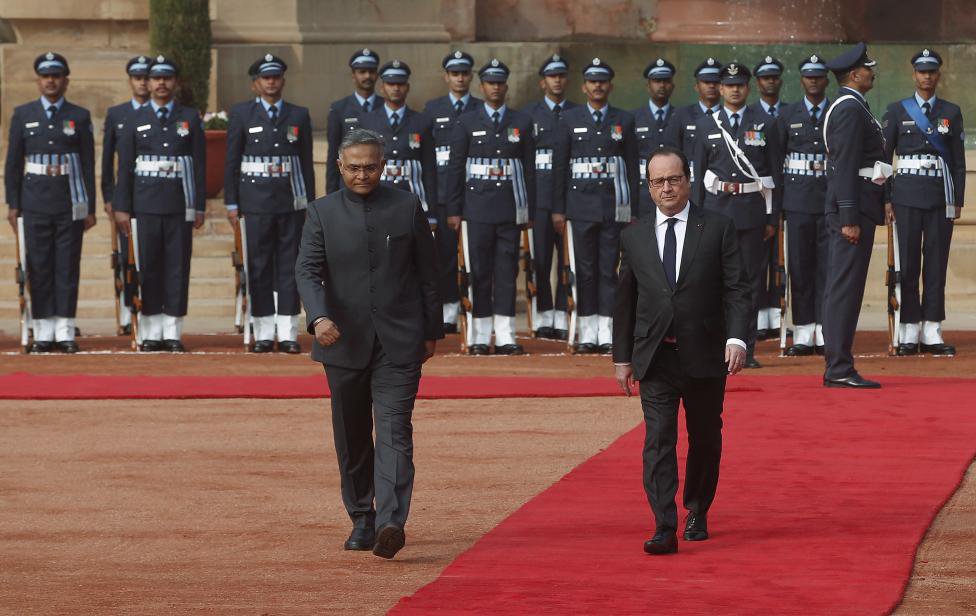 Hollande and Modi stepped into the deal last year, ordering government-to-government talks after commercial negotiations with planemaker Dassault Aviation had collapsed.
The leaders agreed to scale back the original plan for 126 Rafale planes to just 36 in flyaway condition, to meet the Indian Air Force's urgent needs, as it faces an assertive China and long-time foe Pakistan.
The fighter deal is part of a $150 billion military overhaul that India has launched, drawing global arms makers into one of the world's biggest markets.
Here are seven things you need to know about the Rafale Jets
1. The Dassault Rafale is a French twin-engine, multirole fighter aircraft designed and built by Dassault Aviation. Currently, there are three different variants of the Rafale which can be used to carry out operations of air defence, close air support, dynamic targeting, reconnaissance, air to ground precision strike, anti-ship attacks and nuclear deterrence. 
2. The aircraft has a 36-feet wingspan and is approximately 50 feet long. Rafale's height is 17 feet. The aircraft weighs 10 tonne when empty and has maximum takeoff weight of 25 tonne.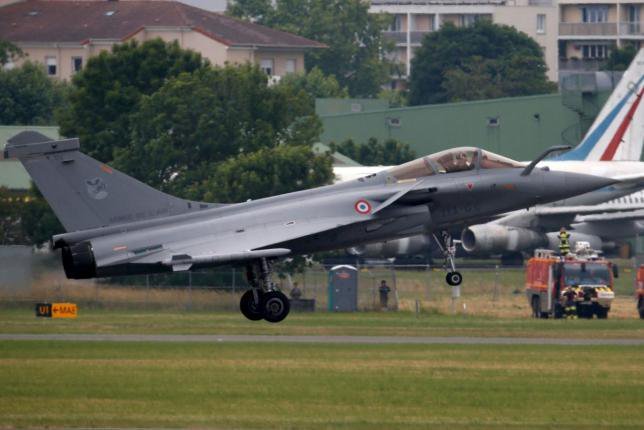 3. A Rafale jet can reach a maximum speed of 860 miles per hour and can fly at an height of 50,000 feet. The jet has a landing ground run of about 1,500 feet without a drag chute.
4. Another feature of the jet is that it can be refueled in air using "buddy to buddy" system.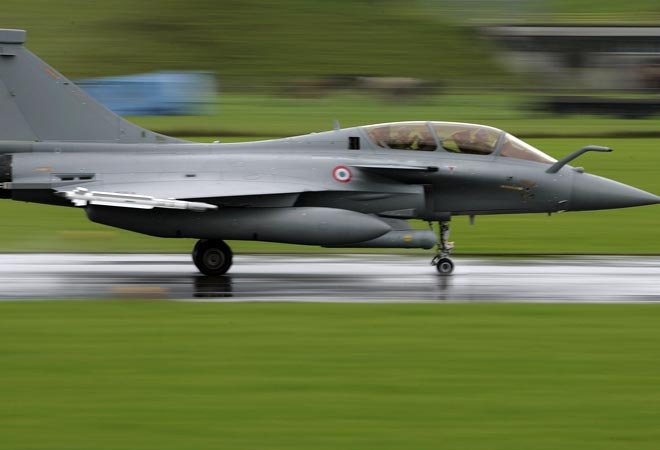 5. The multi-tasking fighter jet is operated by 'Fly-by-Wire' flight control system which converts all flight control movements into electronic signals transmitted by wires. This helps the aircraft to stabilize and provide safety during operations.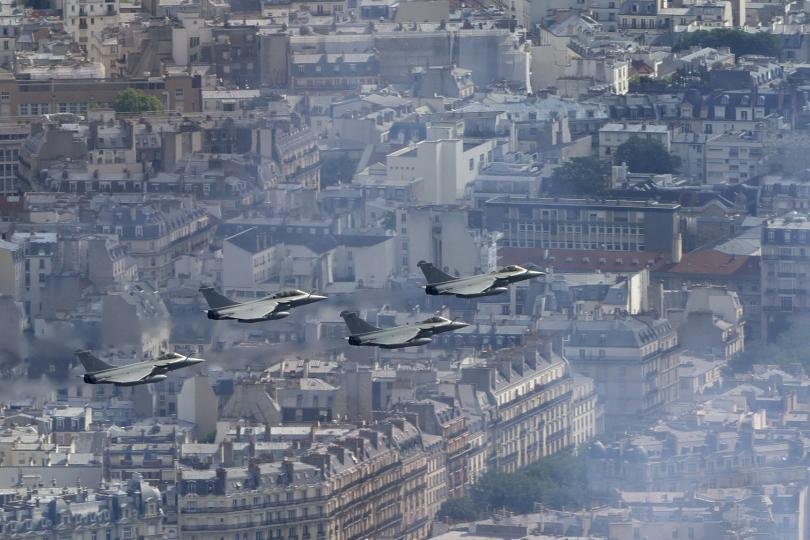 6. The aircraft also uses an electronic scanning radar which locates targets and generates real time 3D maps for the pilot. When in close combat, the radar helps the pilots to track multiple targets and provides long-range interception in all weather conditions. The radar can track up to eight targets simultaneously and provides threat identification and prioritisation.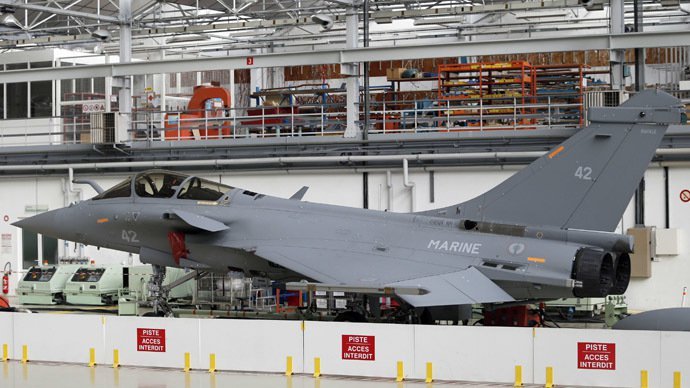 7. Rafal is also equipped with on-board Oxygen generation system which allows the pilots to go ahead with the flight without carrying liquid oxygen, thus further reducing the weight of aircraft. 
(With inputs from Reuters)
Feature image source: AFP