Cyclone Fani, which could be the worst cyclonic storm to hit India in a decade, made its landfall in Odisha this morning.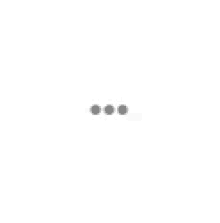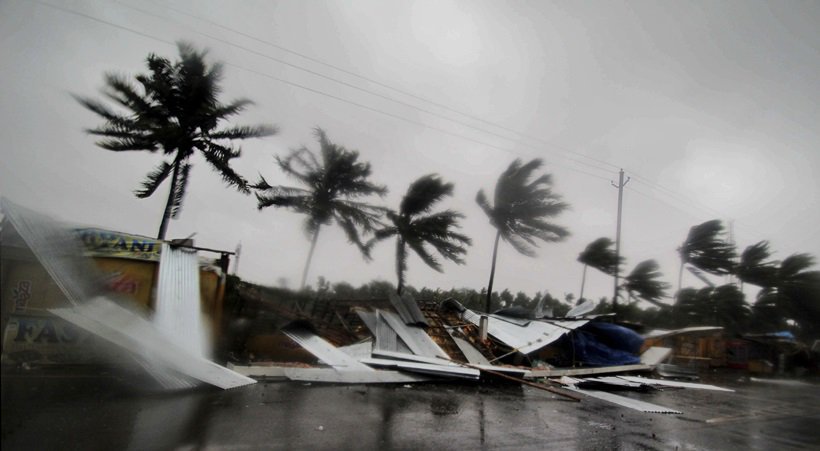 The entire state is on high alert with teams of the Army, Navy, Coast Guard and NDRF on standby for rescue and relief operations.
Indian Navy tweeted some pictures of one of its ships to demonstrate the strength of the cyclone. 
Have a look at the roll being experienced by one of the ships deployed in the wake of #CycloneFani. Do notice the totally wet quarter deck..
.. Yes, its getting in and out of water view choppy seas around pic.twitter.com/RqZoDcBPDX

— SpokespersonNavy (@indiannavy) May 2, 2019
One of the pictures shows wet deck of the ship depicting that it has been in and out of water.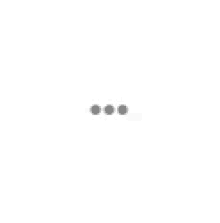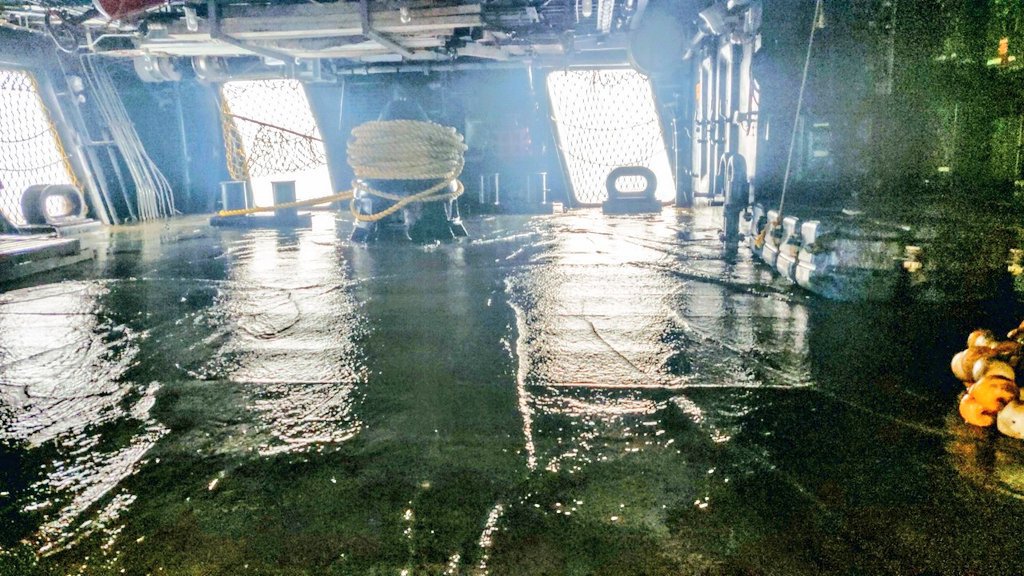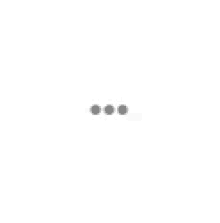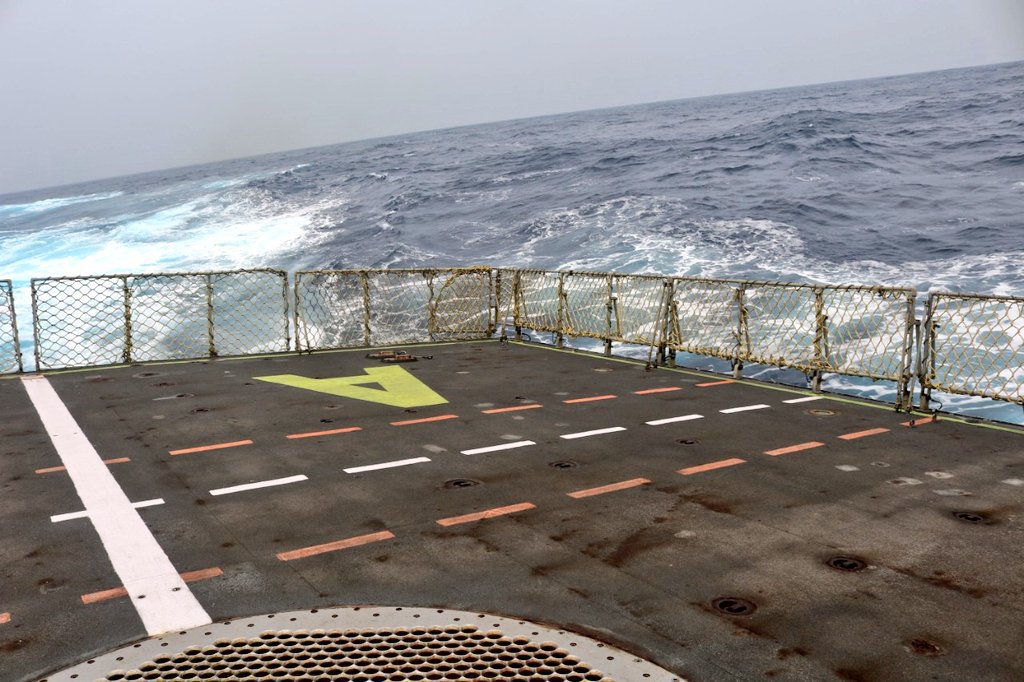 Earlier the Navy had also tweeted about its preparation for facing the cyclonic storm.
#CycloneFani #IndianNavy deploys 7 warships (3 warships following the eye of the storm + 4 warships off TN Coast), keeps 6 fixed wing ac + 7 helicopters standby at INS Dega Vizag alongwith Divers, rubberised craft, medical teams and HADR relief material.

— SpokespersonNavy (@indiannavy) May 2, 2019
The IMD has confirmed that the cyclone is now likely to move north-northeastwards and weaken into  'very severe' from 'extremely severe' in the next 6 hours.
THE EXTREMELY SEVERE CYCLONIC STORM "FANI" IS VERY LIKELY TO MOVE NORTH-NORTHEASTWARDS AND WEAKEN INTO A VERY SEVERE CYCLONIC STORM DURING NEXT 6 HOURS.

— India Met. Dept. (@Indiametdept) May 3, 2019
After the cyclone hit the state, many areas were submerged with water as heavy rains lashed the entire coastal belt of the state. It is also expected to be the worst storm since the super cyclone of 1999 that claimed around 10,000 lives.