Either by aiming for the most catchy headline or giving away spaces to second-hand embarrassing matrimonial ads, newspapers have often printed the unthinkable.
But nothing really tops this gigantic newspaper ad proudly marketing the 'MEGA gathering of India's leading Boarding Schools in Delhi'.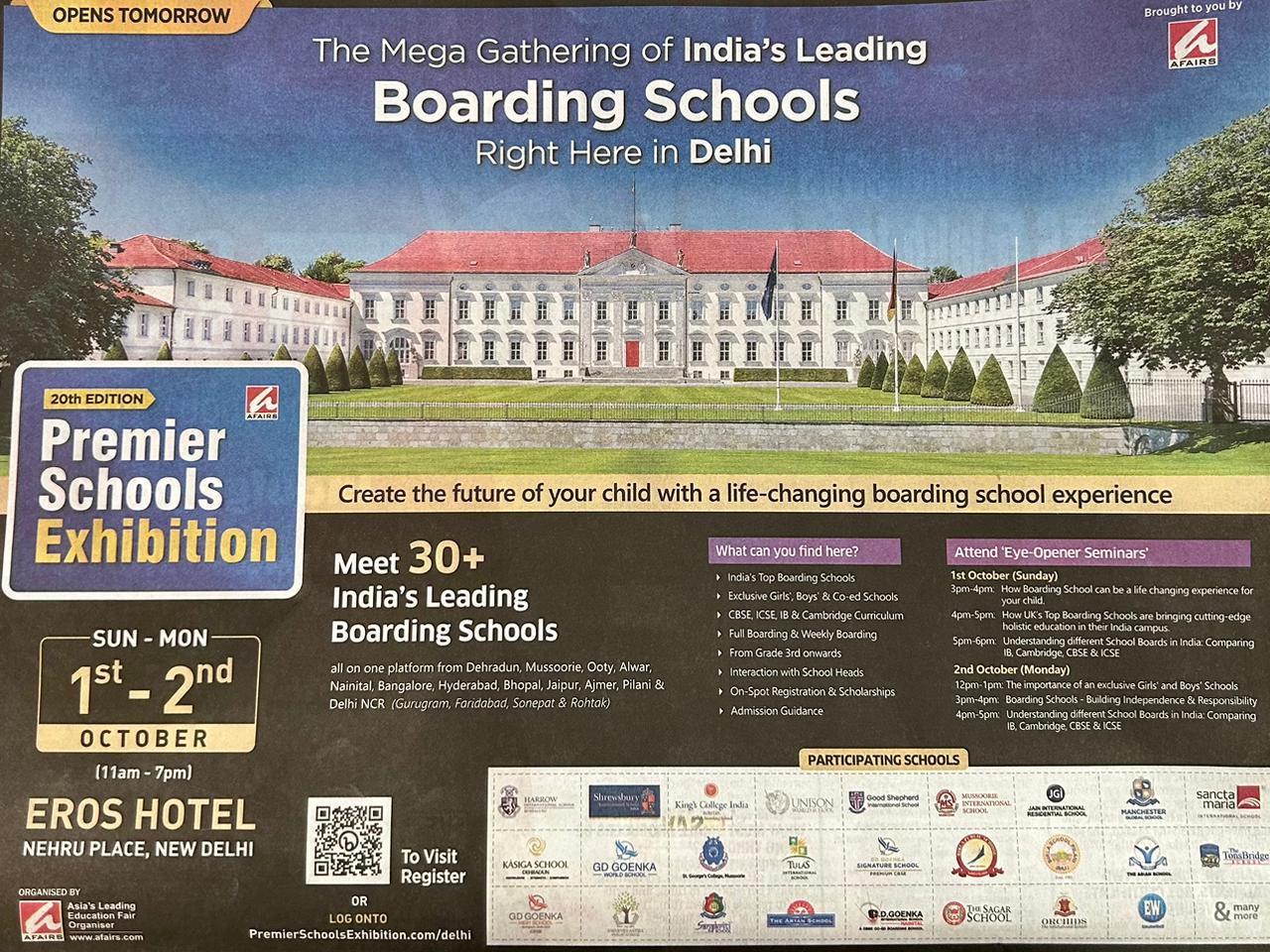 Now, one may wonder what's wrong with the ad and let us tell you that there's nothing erroneous here except the large ass palace on which the words are bravely resting. The mansion therein is actually the German Bellevue Palace, the official residence of the president of Germany.
What's furthermore embarrassing is that this particular ad got fact-checked by the German Ambassador to India and Bhutan, Dr Philipp Ackermann.
Besides being misleading, this ad is also very alarming in the sense that it paints a false picture of boarding schools in the minds of Indian parents. People on X are reacting to this fearless attempt on the part of the newspaper and the ad creators.
Karan Johar tried to convince us that the Raichand Palace was located in Chandni Chowk; this daring ad is no less. But that was fiction, this is for real!
Also Read: 14 Perfectly-Timed Newspaper Ads That Are Sure To Catch Your Attention