A 32-year-old Indian-origin man has been arrested in Canada on charges of possessing a weapon and threatening to kill his business partner.
Parmpal Gill was arrested on Monday from Ontario province, 955 kilometres from Toronto, following his alleged involvement in a business dispute with a 20-year-old man in Brampton city.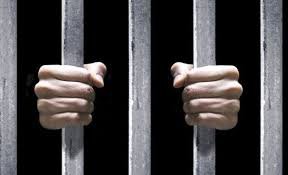 Gill brandished a firearm and began to threaten the victim prior to leaving the area in a green Honda CRV. He has been charged with possession of a weapon for a purpose, dangerous to public peace and uttering a threat to cause death or bodily harm, voiceonline.com reported.
Ontario's Peel Regional Police said they arrested Gill from Caledona and have already asked the public to contact Criminal Investigation Bureau for any information related to the incident.
Ontario is the most multicultural province in Canada where half of all new immigrants live. Located in the middle of Canada, the province has a population of 12 million and includes people from 200 countries who speak as many as 130 languages.