In the multitude of Indian startups, there is one startup that is literally aiming for the moon! Team Indus, a Bangalore-based space technology startup, has been relentlessly working on their plan to send the first privately-launched rover to the moon. And they have an offer for aspiring space scientists that they just can't refuse! 
The startup has launched an initiative called Lab2Moon and is inviting youngsters to come up with unique experiments that can help come up with ideas to sustain mankind on moon.
 The best entry will fly to the moon on the Team Indus spacecraft. 
An open challenge to youth between 14 and 25 years to ideate & build a project to help sustain mankind on the moon. #Lab2Moon @glxp

— TeamIndus (@TeamIndus) June 29, 2016
Participants have to be between 14 to 25 years-old and those interested in the challenge of imagining, designing and building a project can register on L2M.teamindus.in till August 20. 
Here is all you need to know about the competition: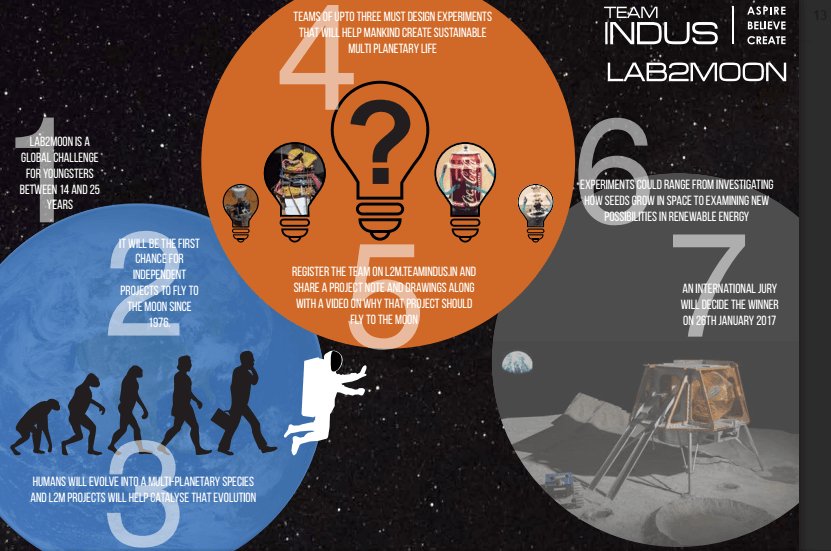 Lab2Moon will have a jury of internationally renowned scientists and technologists, including former ISRO chairman Dr K. Kasturirangan, who will shortlist 20 teams by August 25, 2016.  
In January 2017, the 20 shortlisted teams will be flown to Bangalore to showcase their project to the jury. The winner will be declared on January 26, 2017. 
Here's a video they released to explain the contest: 
Team Indus is the only Indian entrant in contention for the Google Lunar X Prize. 
Google Lunar X PRIZE (GLXP), popularly known as Moon 2.0, is a space competition being conducted by the X Prize Foundation and is sponsored by Google. Launched in 2007, the Google Lunar XPrize aims "to incentivize space entrepreneurs to create a new era of affordable access to the Moon and beyond."
The competition aims to see a team land a rover on the moon's surface, travel more than 500 meters in any direction, and transmit high-definition imagery from the surface of the moon. 
A cash prize of $ 20 million will be awarded for the first team to achieve this.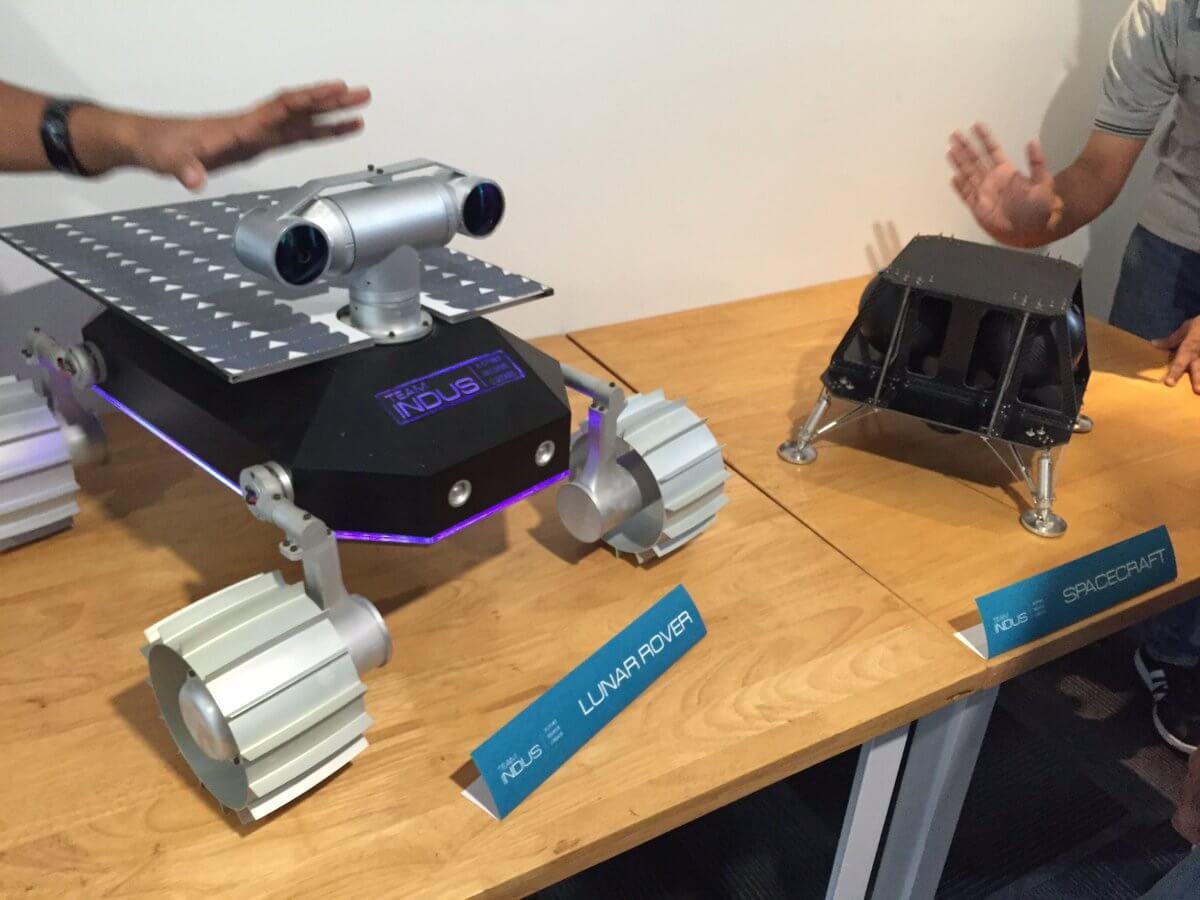 Team Indus is a startup which began as a group of 5 people and has grown into a team of 85 over the last five  years. Fifteen of the members are retired ISRO scientists. As of 2016, Team Indus is one of the favourites to reach the moon first.