With a series of strong tremors of 7.3 magnitude jolting Nepal once again on Tuesday afternoon, less than three weeks after a severe earthquake killed more than 8000 people and left thousands injured and homeless, the impact of the earthquake was felt across north and east India too, prompting people to rush out of their homes and offices.
According to various media reports, the 7.3 quake earthquake killed 17 persons in India. Most of these casualties occurred in two neighbouring states of UP and Bihar. 16 people reportedly died in Bihar and one in UP.
Consecutive tremblors also rattled major Indian cities including Delhi, Kolkata and Chennai causing panic among the people with memories of Nepal's devastation fresh in mind. Reports of earthquake felt in West Bengal, Jharkhand, Assam and Uttarakhand have also come in.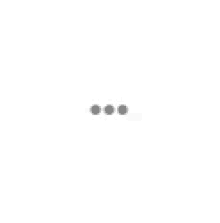 Home minister Rajnath Singh said "Home Ministry is collecting details and information about any damage from earthquake in India. NDRF has been placed on alert."
Tremors were felt in several places in Jharkhand but no loss of life or property damage was reported. Tremors were felt in Ranchi, Dumka, Giridih and in other places around 12.35 PM for a few seconds, an official said. There was no report of any damage to life or property.
In the capital, the Delhi Secretariat as well as many government buildings in the national capital were evacuated immediately after the quake. Metro services were immediately halted and they resumed a few hours after the tremors. Authorities said in many areas, high-rise buildings were vacated.
Parts of West Bengal were rocked by an earthquake, that had its epicentre in Nepal, causing panic among the people. "Earthquake which had its epicentre in Nepal region, was felt here in the city and other parts of the Eastern region. The quake measured 7.1- 7.2 on richter scale. We are still waiting for more details," D K Das , a senior official of Kolkata Metrological department said. Hundreds of people ran out of their homes, offices, metro stations and high rise buildings, and assembled on the streets.
Tremors were felt in all the 13 districts of Uttarakhand including Dehradun, Haridwar, Nainital and Pithoragarh which is close to Nepal border, Anand Sharma, Director of MeT office here said. It was an aftershock of the April 25 earthquake in Nepal as its epicentre was located in about the same area, Sharma said.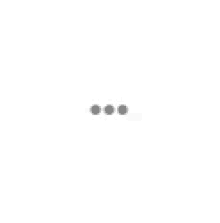 Quake triggered panic in Odisha among the people who rushed out of the buildings. The 7.4 magnitude quake occurred at 12.35 hours IST with its epicentre at latitude 27.60 North and longitude 86.00 East in Nepal, according to a MeT official. The epicentre of the earthquake was about 815 kms North of Bhubaneswar. Apart from the state capital Bhubaneswar, tremors were felt in Cuttack, Balasore, Sambalpur, Berhampur, Khurda, Rourkela, Ganjam, Baripada, Kendrapara, Jajpur, Nabarangpur and several other places.
Mild tremors were felt in some parts of the Chennai city as the fallout of a powerful earthquake epicentred in Nepal, officials said. Tremors were felt in Valasaravakkam, Santhome and parts of Kodambakkam, they said. The Seismology Unit of the Regional Meterological Centre here said the tremors were felt as a result of the 7.1 magnitude quake epicentred in Nepal. Residents and office-goers fled buildings in the localities to safer zone. There were no reports of any damage to life or property, police said.
The earthquake measuring 7.3 on the Richter scale shook Assam at 12:35 PM. The quake with epicentre in Nepal was on latitude 27.6 degree north and 86.6 degree east at a depth of 18 km, according to the the Central Seismological Observatory in Shillong. The quake lasting nearly a minute caused panic among the people who rushed out of their houses and offices to the open spaces outside. No loss of life or property has been reported so far.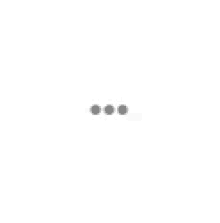 Effect of earthquakes that struck Nepal on Tuesday were also felt in parts of Gujarat including Ahmedabad, Gandhinagar, Surat and Vadodara cities.