An Indian-American gunman who shot dead his former college professor at the University of California Los Angeles or UCLA had also killed his wife before taking his own life, authorities said on Thursday, adding that both of the victims were on a "kill list."
Local news reports in Minnesota said Mainak Sarkar, 38, killed his wife Ashley Hasti before embarking on a 2,000-mile (3,220-kilometer) journey to Los Angeles in his car to shoot his former professor William Klug.
Officials in Hennepin County, in the midwestern state of Minnesota, said Hasti and Sarkar were married on June 14, 2011. It was unclear if the couple were still married.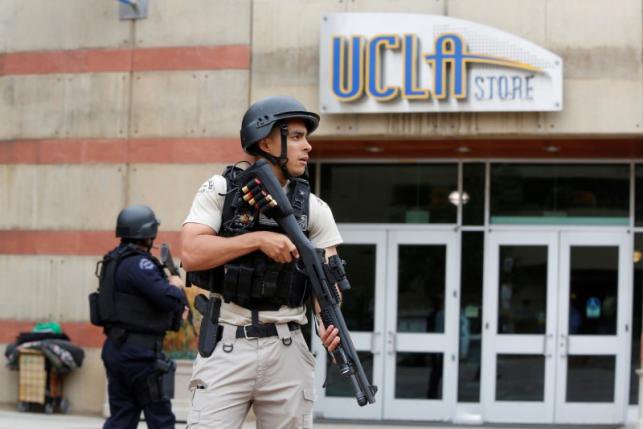 Klug, 39, a father of two who taught mechanical and aerospace engineering at the University of California Los Angles (UCLA), was shot in a small office on campus on Wednesday before Sarkar turned the gun on himself, police said.
Los Angeles police chief Charlie Beck said a note in Sarkar's backpack — in which he asked that his cat be looked after — led police to his home in Minnesota where a "kill list" was found.
He said Klug was named on the list along with another UCLA professor and the deceased woman, apparently Hasti.
She was found dead of a gunshot wound at her home in the small Minnesota town of Brooklyn Park.
Beck said investigators believe Sarkar killed her before driving to Los Angeles to continue his rampage, armed with two semi-automatic pistols and multiple rounds of ammunition.
"We believe he went there to kill two faculty of UCLA," Beck said. "He was only able to locate one. The second member was off campus."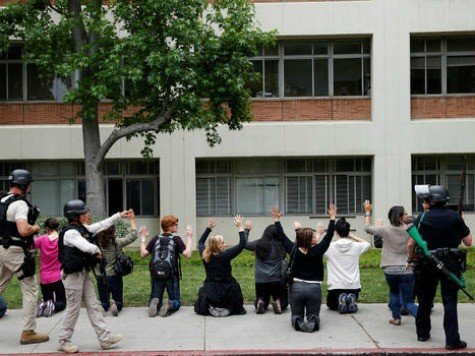 "He was certainly prepared to engage multiple victims with the ordnance he had at his disposal," Beck added.
He said Sarkar was convinced Klug had stolen his computer code and given it to someone else, and seemed bent on revenge.
"That appears to be his motive," Beck said. "We have discussed this with UCLA (which) says there is no truth to it.
"This was a making of his own imagination."
The murder-suicide prompted a lockdown and a massive security deployment at the university, amid fears of a mass shooting.
The university was shut down for the day but reopened on Thursday and a vigil was planned later in the evening to honor Klug. Students and staff affected by the shooting were offered counseling.