With tensions building on both sides of the border in the wake of the recent terror attack on Uri and India's surgical strikes, too many discourses and arguments are floating in the air. There are people from both sides of the border, finding themselves entangled in opposing sides of the political spectrum. Thanks to social media, supporters of peace from both sides of the border are coming out to voice their displeasure and pleading for peace and calm. 
A campaign run by Mumbai based writer, Ram Subramanian, better known as Voice Of Ram, has got together like-minded people from both, India and Pakistan, to pledge their support for peace. The project, called, Profile for Peace, is asking people to change their display pictures on their Facebook profiles to stop this hatred and maintain calm.
Simran Singh, India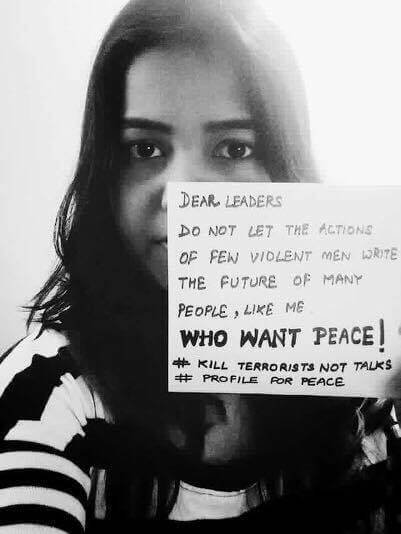 Jyoti Sharma, India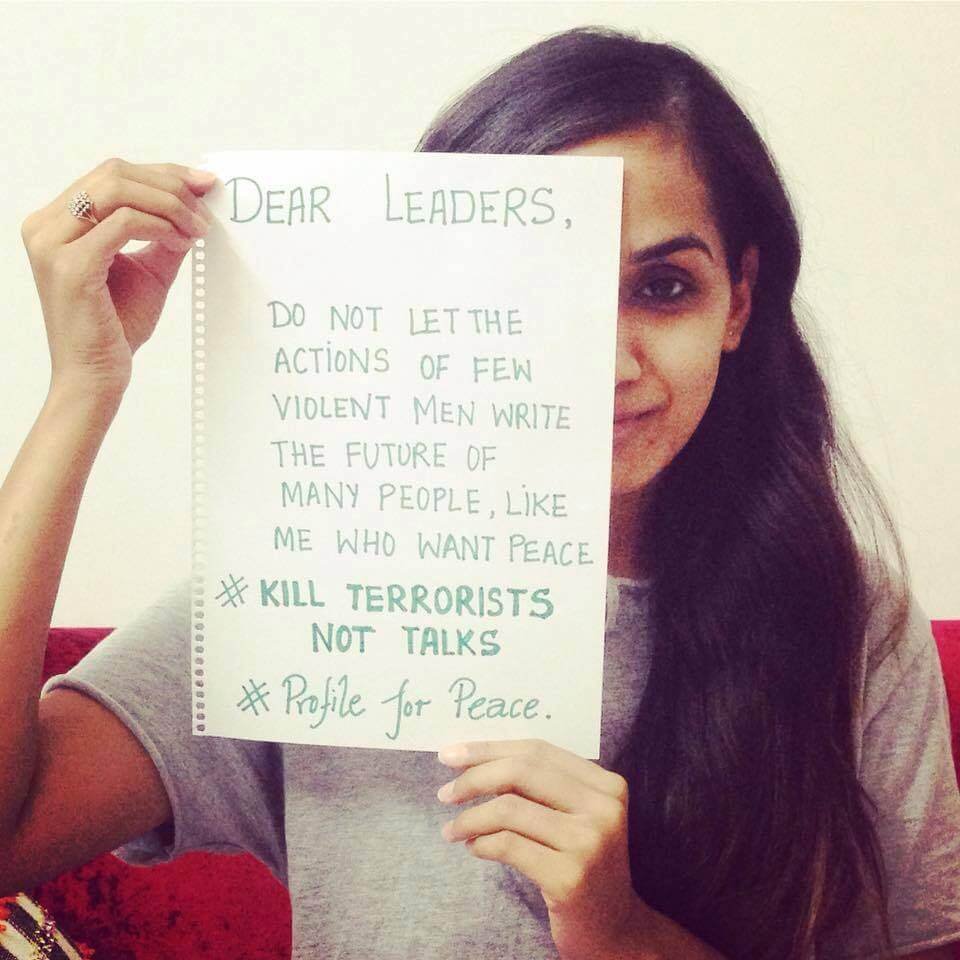 Masood Khan, Pakistan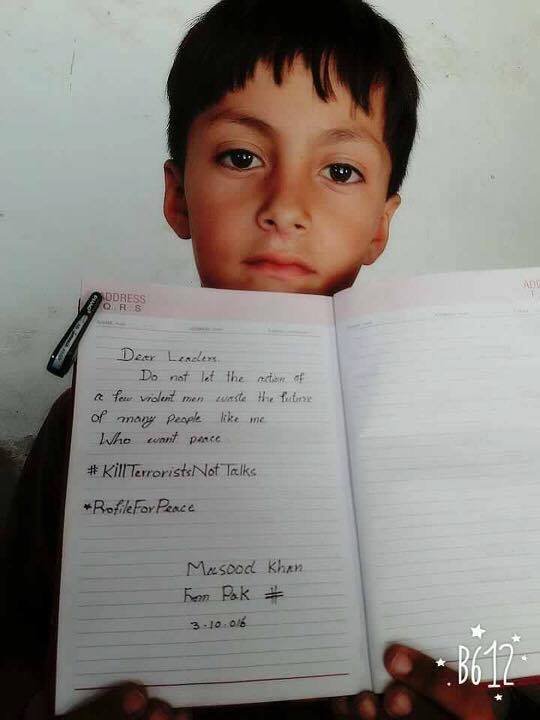 In conversation with ScoopWhoop, Ram tells us,
I really want peace in my lifetime. I want a resolution to our problems with Pakistan. There has been more response from Pakistan to this project, in fact. It is strange, because we usually believe, people there would be afraid to speak up. I wonder why Indians are not coming out openly, what are we, a democracy, afraid of? Peace is the way forward.
Ex Naval Chief, Laxminarayan Ramdas with wife, India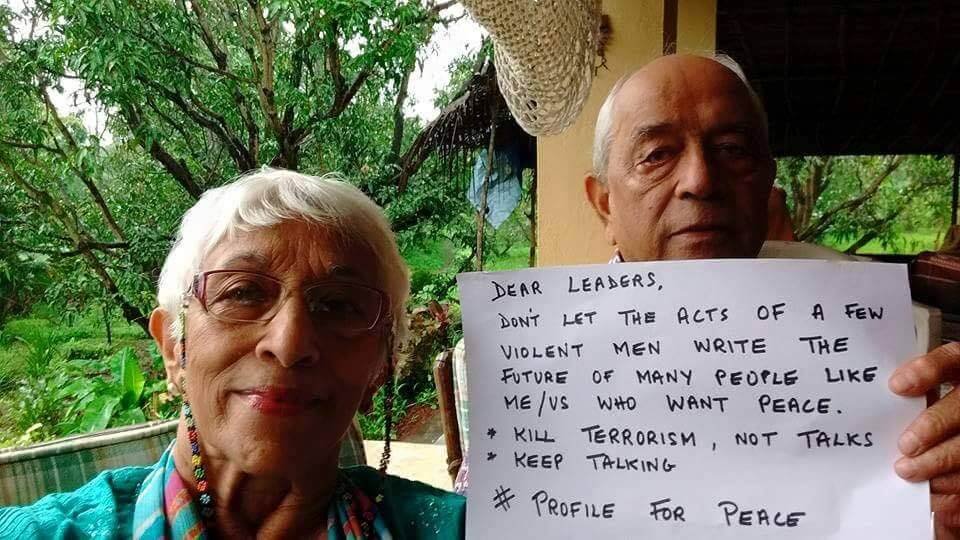 Muhammad Haris, Pakistan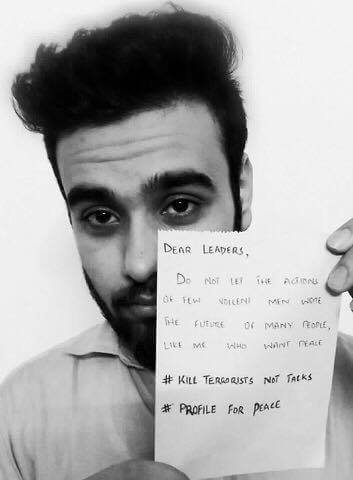 Ram had started this campaign last year, but it has gained further significance, in the wake of the recent events. There has been an overwhelming response to the campaign, with director Mahesh Bhatt, too, pleading for peace.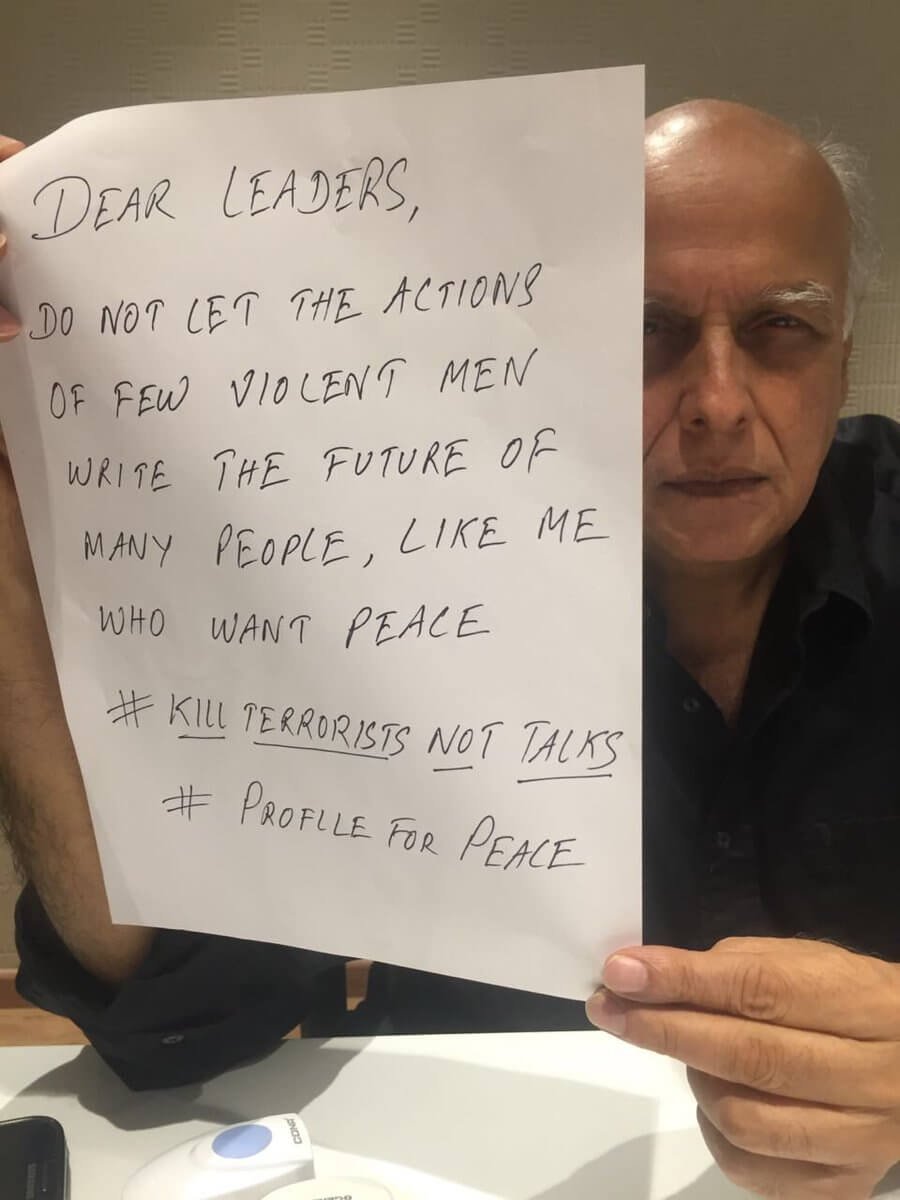 But not everyone agrees with the campaign. Mahesh Bhatt, as soon as he joined the campaign, received brickbats on Twitter, with many saying, 'India first'.
Ram believes, it is the voice of peace that shall and must prevail. 
Here are a few images of children, men and women, standing united for peace.
Syeda Jasmine Jaffer, Pakistan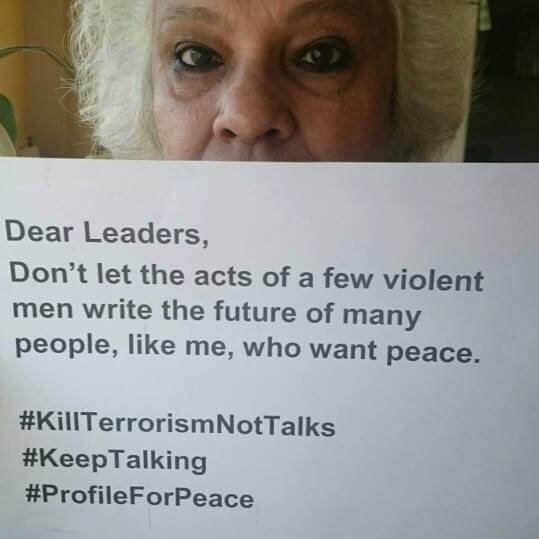 Rida Chandio, Pakistan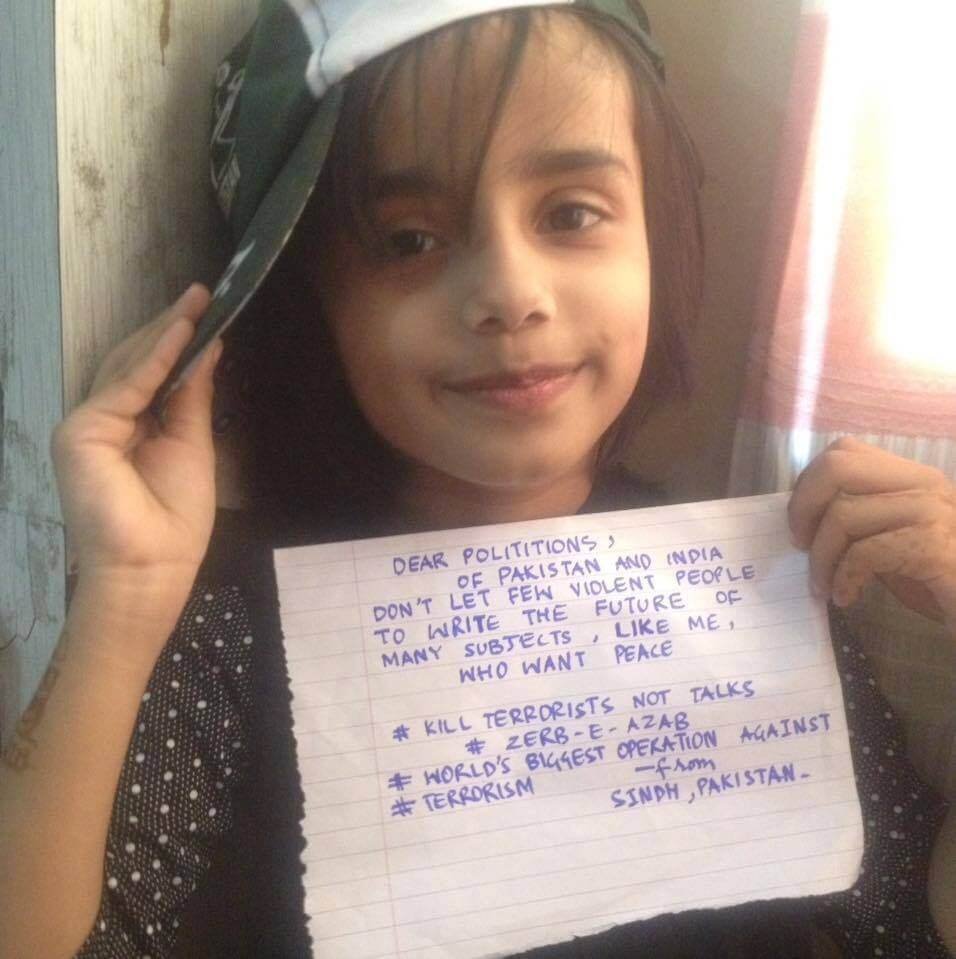 Rajesh Souran, India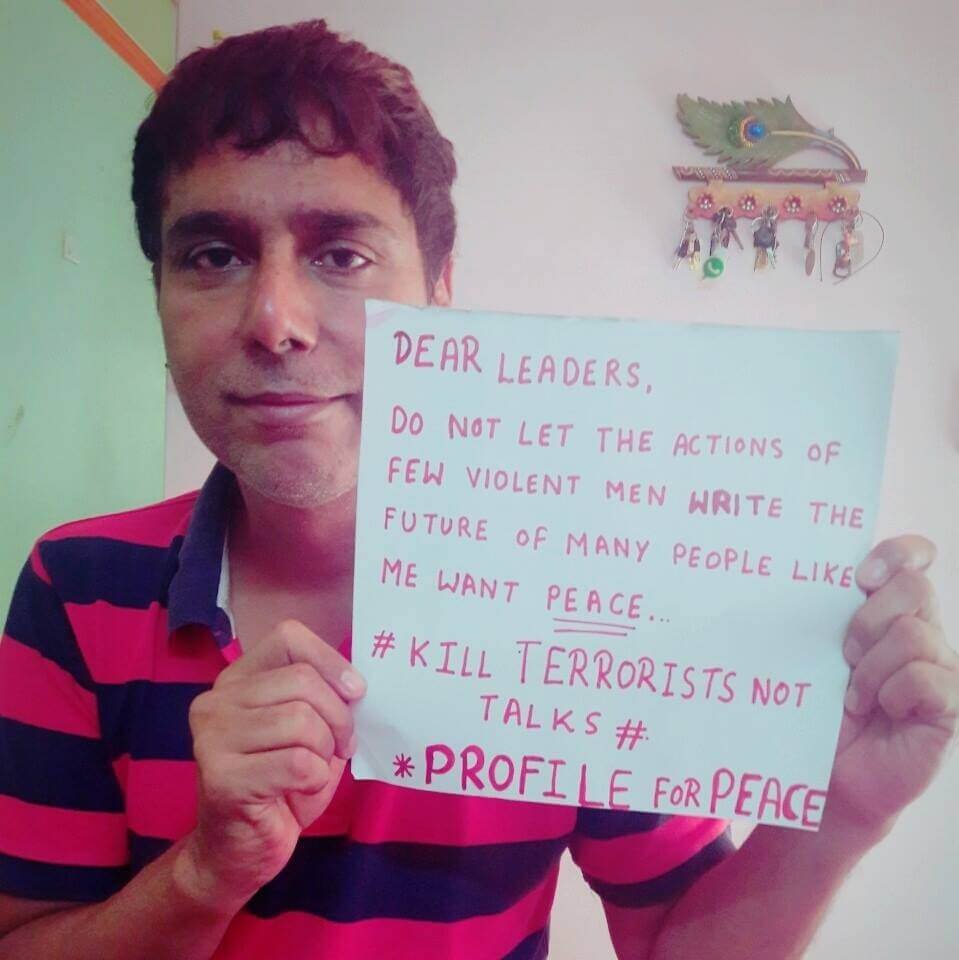 Zarrar Salahuddin, Pakistan