Indian athlete Sudha Singh who is down with viral fever after her return from Rio is now reportedly being tested for the Zika virus. The 30-year-old middle distance runner, who took part in the 3000m steeplechase at the Rio Olympics has been admitted to a hospital in Bengaluru.
Singh, who returned to India on Saturday, complained of fever, joint pain and fatigue. She was first admitted to treatment at Sports Authority of India. However, when her blood pressure fell drastically, the authorities rushed her to a hospital.
According to a report by The Times of India, her blood tests didn't show any sign of malaria or dengue. As she came back from Brazil after taking part in the Rio Olympics, her samples have been sent to a virology institute in Pune so as to rule out the possibility of her suffering from Zika.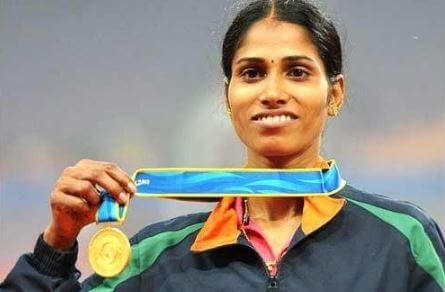 Two athletes, marathon runners OP Jaisha and Kavita Raut, also fell ill after their arrival from Rio and they had both shared a room with Singh.
In May, Sudha Singh broke the national record in women's 3000m steeplechase event to finish eighth in the second leg of the prestigious Diamond League Meet in Shanghai.  She had qualified for Rio Games during the Federation Cup National Athletics Championships in New Delhi last in April, where she clocked 9 minute 26.55 seconds.
Before the commencement of the Rio Olympics, the Indian Olympic Association (IOA) had issued a detailed advisory to all the athletes and support staff in view of the Zika virus scare in Brazil.
(With inputs from PTI)