Islamic extremist group ISIS, now has a luxury hotel. The self proclaimed "Islamic Caliphate" has refurbished the Ninawa International Hotel in Mosul, the northern Iraqi city under ISIS control.
The 262 bed, five-star hotel, once voted the best place to stay in Iraq, has undergone an ISIS makeover. It has manicured gardens, freshly-polished marble floors and intense security patrol.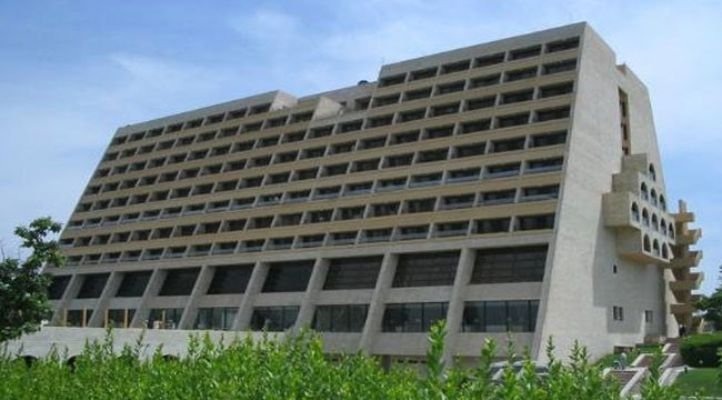 The bar and ballroom have been boarded up, as dancing, music, smoking or gambling are now prohibited in the hotel. All women must dress head-to-toe in black burqas.
Members of the group's notorious al-Khansaa brigade – its female police force – patrol the hotel grounds to ensure all guests are following strict Sharia laws. Patrons who fail to follow these laws risk amputation, or even beheading.
Pictures released by the group's propaganda ministry show workmen using tools to destroy intricate carvings on the hotel's facade.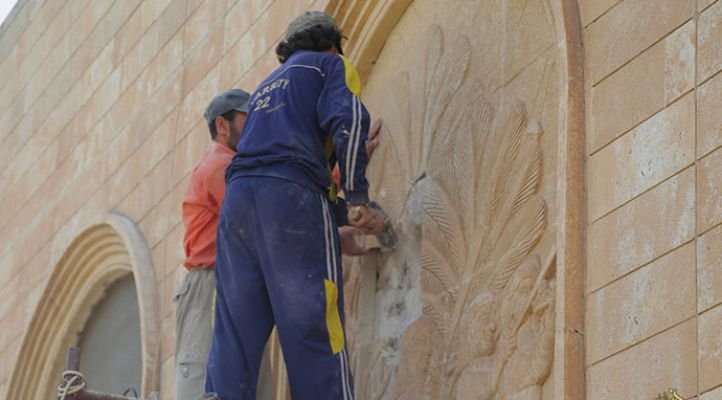 Strangely though, for a group that loudly rejects all forms of Western influence, the hotel still includes signs in English, pointing patrons to the reception or cashiers desk.
The hotel sits on banks of the Tigres river and is just a few minutes from the once popular tourist street in the centre of Mosul.
The grand hotel, with glowing lights, sprawling fields and lavish waterfalls, can easily transport patrons from one of the most dangerous cities in the world to ' jannah ' (paradise).
The hotel currently hosts ISIS dignitaries visiting from neighbouring states, as well as the marriages of jihadi brides.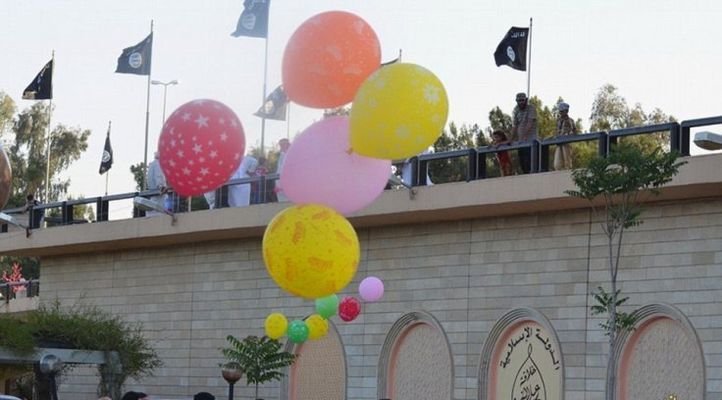 ISIS organised an opening party on May 1, inviting sympathisers from around the Arab world to enjoy the festivities. There were sparkling neon lights and brightly coloured balloons to celebrate the newly refurbished hotel. ISIS sympathisers were told that they could attend the festivities for free.
Charlie Winter, a researcher for the counter-extremism think tank Quilliam, said the propaganda was likely an attempt by ISIS to suggest Western powers had not managed to destabilise the group, The Independent reported. The presence of this hotel seems to be a celebration of life in territories under its self-declared caliphate.