Kanhaiya Kumar should have been angry—he was called an anti-national by union ministers, subjected to the power of the state, charged under the sedition act, hammered by lawyers in the court house—all for a charge yet to be proved. It is almost as if India, as a nation, had decided he was guilty.
So when he was finally granted bail, he should have been angry. But instead, he came out and gave a speech that made every Indian proud. (You can watch the speech HERE)
It was a speech that spoke about a dream; it spoke the truth; it spoke about the effects of telling the truth too; it spoke about false debates; it spoke about life; it spoke about death; it spoke about India and finally, it spoke about azadi. Not the doctored kind, but true azadi—'not from India but in India'.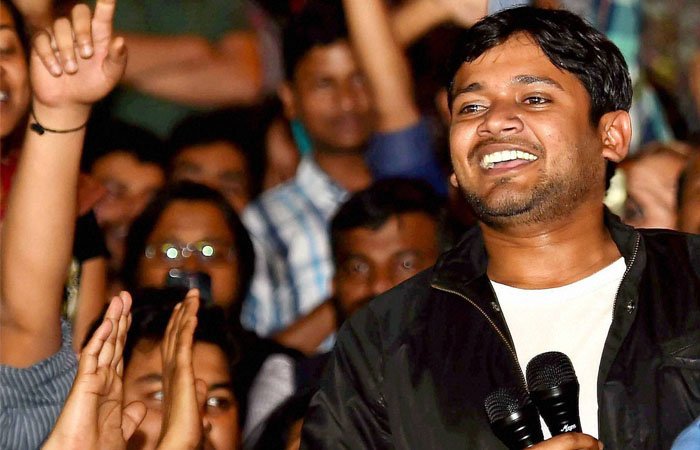 For every action, there is an equal and opposite reaction and that is true in the Indian state today, especially if the powers-that-be don't agree with your point of view.
Now, just for a moment, turn the clock back to Wednesday when Rahul Gandhi spoke in the Parliament. It was a speech full of gimmicks—he spoke about a 'Fair and Lovely' scheme; he spoke about a Babbar Sher; he spoke about how he is not the RSS; he said 'Gandhi humaare hain, Savarkar aapke hain.'
Throughout his speech, Rahul had a strange sarcastic smile on his face that managed to reduce serious topics into a caricature. He, honesly, seemed to be enjoying himself; enjoying taking pot-shots at Modi and the BJP; enjoying the stage, but does he really care about India in the way a Kanhaiya does? Is he prepared to put his life on the line for India the way our soldiers do? Is he really prepared to do the hard yards? Or is he all talk?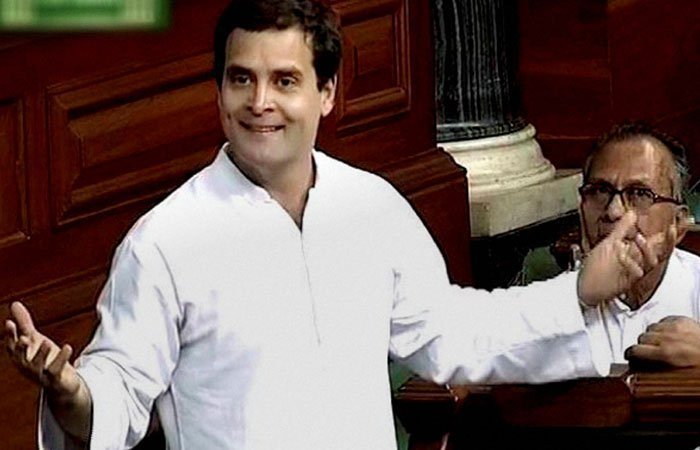 If anything, Kanhaiya managed to reduce Rahul's speech to little more than a joke.
Then, on Thursday, it was Modi's turn to speak. It was a much-awaited speech. His silence on the JNU issue had been glaring and everyone wanted to hear his thoughts on the matter. Instead, he reduced it to a mud-slinging match.
He quoted Rajiv Gandhi and Indira Gandhi; he spoke about MGNREGA; he spoke about Make In India; he spoke about jealously; he spoke about learning—but even then he steered clear of JNU; he steered clear of intolerance; he chose to not air his views on matter that India is talking about and that indeed is a shame.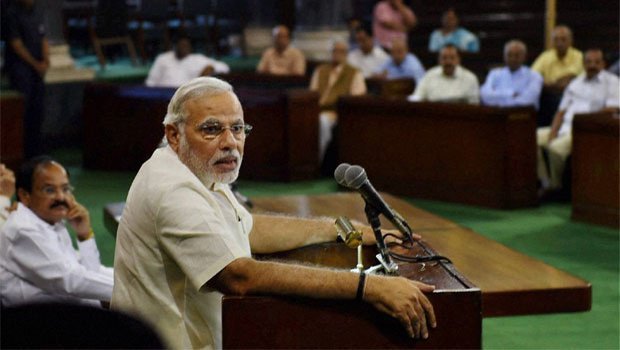 It is a shame because Kanhaiya could do that and our chosen representative couldn't.
It almost seems at times that to the astute politician Modi is, it is all a game. But at what point does a game become reality, and at what point should the PM speak his heart on matters that concern the nation? What is the point of having an absolute majority if you are still afraid? What is the point of having an absolute majority if you speak with only your core constituency in mind?
Indeed, as Kanhaiya said, we want azadi not just from bhook (hunger), garibi (poverty), and jaativad (the caste system), but also from this brand of politics that reduces all Indians to just a nameless vote.
Maybe one day, that day shall come too. But for now, our only hope is that our politicians learn a thing or two from Kanhaiya. As things stand, even that will go a long way.