This tussle between government-owned Air India and the Directorate General of Civil Aviation (DGCA) has been going on for two years. But the civil aviation regulator has finally decided it won't hear any more excuses or appeals from Air India and will ground its 130 flight attendants for being too fat to fly.
The DGCA has said no to Air India's request to retain the "overweight" cabin crew. Air India is left with two options now. 
"The option before us now is either to ground the cabin crew members falling short of the weight standards or to ask them to opt for voluntary retirement," an unnamed 'senior official in the personnel department of Air India' told The Telegraph.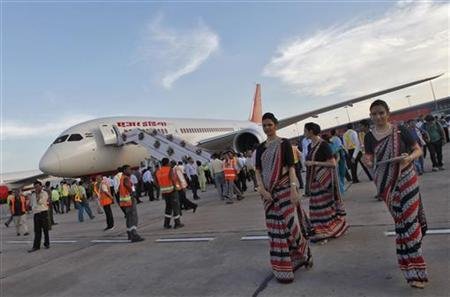 The issue is actually 10 years old, when Air India began to first prescribe weight limits for Indian flight attendants in the 1980s. But it was only in May 2014 that the DGCA actually issued a circular to all domestic airlines asking the "overweight" flight attendants to get back in shape. Specifically, the circular asked the airlines to classify flight attendants as "normal", "overweight" or "obese", based on their BMI, and retain only the ones that pass the "filter".
The DGCA's argument was that if the crew members are fit, they will be more agile and swift and would handle emergencies better.
The airlines were given 18 months to see this happens. The strongest opposition came from Air India, which had several "ageing" flight attendants. Some questioned the BMI logic for being "outdated", others said it's not a modelling job so why such strict standards.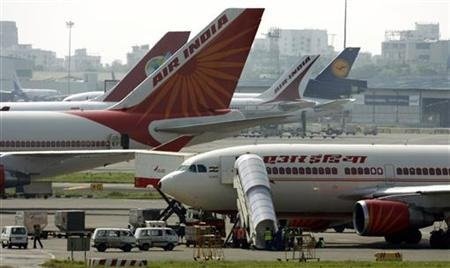 Nevertheless, the airlines carried out medical tests on 3,500 cabin crew members, and 600 were declared obese or overweight.
Out of them, 130 – mostly women – have not been able to reduce weight. The airlines had been sending them reminders, but to no avail. The airlines then requested the DGCA to relax its norms, but it didn't budge.
The Telegraph talked to a 43-year-old Mumbai-based air hostess based in Mumbai who has worked with Air India for 22 years. At 162 cm, she weighed 70kg and needed to lose at least 12 kg, but she managed only 2 kgs. "I did try to reduce but could not bring down my weight significantly…Linking one's efficiency merely to BMI is grossly wrong and unfair," she told the paper.
All images are for representation and have been sourced from Reuters.