Come March every year, Arsenal are usually out of the two major competitions: the Premier League and the Champions League — before they settle for fourth in the former and murmurs for manager Arsene Wenger to be sacked seem to get muffled by a cup win.
This time though, it's not a murmur. Arsenal fans are in pain, seeing another title charge getting crushed due to untimely losses against under-performing teams. While there's still time for that to change, some Arsenal fans want a managerial overhaul, one that has been in place for 20 years.
A banner which read 'thanks for the memories Arsene but it's time to go' was unfurled by travelling fans during the 4-0 FA Cup win at Hull City and while the behaviour was ridiculed by a lot of people, there is enough reason to relate with the fans' anger.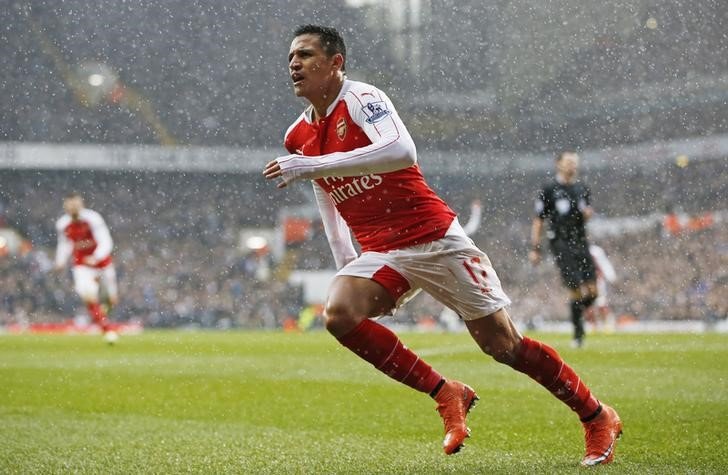 Pro the banner: Arsenal's board and the manager seem to be caught in a rut. They're happy with fourth. Success comes through belief and Wenger has had enough time to forge a new title-winning side since the last triumph in 2003-04. The money argument doesn't stand true anymore. Arsenal sell out their 60,000-capacity stadium week-in week-out and are one of the most profitable clubs in the world. What seems to be lacking is a belief in the squad in winning the title and that has to permeate from the manager. 
It's a tough call for sure, with Wenger a living legend. But many-a-time, it looks like the only course to take if the club want to be champions of England again.
Against the banner: The 'wrong one – Moyes out' banner against David Moyes when the Scotsman was at Manchester United was ridiculed. United, just like Arsenal, are (were) not a sacking club. This sort of revolt against a man who has shaped the club's history is simply unacceptable. There is a way to revolt, and platforms to do so — through fan club meetings and boycotting games. A banner like this won't do much than make the fans look stupid and insensitive.
Wenger's response: "It's not disappointing for me. I do my job, look at the history, I have nothing to be scared of. I don't want to speak about that, it's always the same story. Judge this season after the season is finished. I'm amazed people tell me how this season has been before it is over. We have not given up anywhere. I believe this club has been in a much worse position. You know what happens in football. It's on to the next game."
Where do you stand? With Chelsea and Manchester United having torrid seasons and Manchester City's inconsistent performances, Arsenal should have taken advantage and romped to the title. But they have not. However, is that the manager's fault? Cast your vote in the Twitter poll below:
Feature image source: Reuters