Over 60,000 Jains gathered at the Mumbai Metropolitan Region Development Authority grounds in the surburb of Bandra in Mumbai on Sunday to see what some said was a historic day for the community. Jain monk, Hansratnavijayji Maharaj Saheb, had just finished fasting for 423 days over a period of 494 days.
According to some Jain gurus, such an incident had last taken place 2,500 years ago during the time of Lord Mahavir, when f ive sadhus had completed such a fast. Usually this religious practice involves 407 days of fasting done over 480 days, said The Times Of India .
This form of fasting is reportedly called Gunaratna Samvatsar Tap and is considered a way of expressing remorse. It is considered to be the highest form of penance.
"The idea behind fasting was to purify the soul and attain internal peace. It was to ensure that good things prevail in life," Hansratnavijayiji Maharaj Saheb said.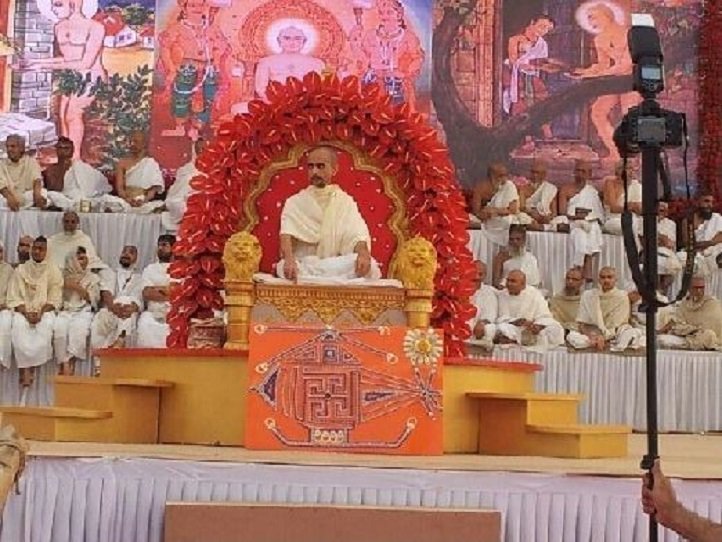 Seated on a ceremonial throne, Hansratnavijayji Maharaj Saheb, was offered a sip of juice and some solid food to break his fast. A couple of years ago, the monk had fasted for 108 days.
Even Maharashtra chief minister, Devendra Fadnavis, was present at the event to seek the monk's blessings.