In a shocking incident, 18-day-old baby Anmol was thrown from the third-floor balcony of a hospital in Kanpur by his aunt on Monday. Luckily, the baby has survived. 
Why? Because she was allegedly "jealous" of her sister-in-law. Apparently, Sarita Devi gave birth to three daughters and was afraid that her social status would be lowered with the birth of the boy, reports Hindustan Times.
The shocking incident occurred around 4 am and was caught on CCTV.  The woman is seen holding the baby at the start of the video and then she walks towards the other side of the balcony, away from the CCTV, where she proceeds to do the unthinkable act. When she returns, it is evident that she no longer has the baby. In order to avoid suspicion, she wraps a towel-like cloth to give the impression of her carrying the infant. 
Around 5 am, Sarita raised an alarm about the missing baby and after the hospital authorities failed to trace the baby, the police was called. 
Here's the video: (Warning: disturbing visuals).
The baby was suffering from septicemia (a life-threatening infection of the blood) and was admitted to the hospital for treatment. His father, Sarvesh Kumar, and mother, Alka, had left Anmol at the care of his aunt due to some important important work in their village, reports Times Of India.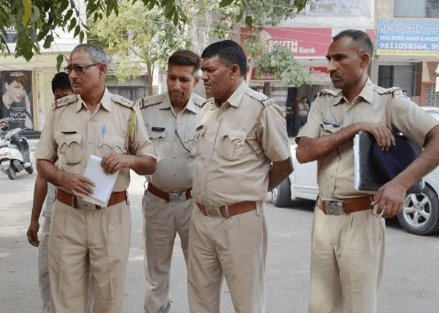 As the search was underway, the police heard the baby crying and found Anmol, who was miraculously alive. He had fallen on an iron grill about 30 ft below the roof. 
A ward boy, Pankaj Katiyar, risked his life and jumped from the second floor to save the child, reports ABP Live. 
Upon examining the CCTV footage, the aunt's involvement in the accident became clear. She confessed to the crime after being interrogated by the police and she had been harassed for not bearing a male child. 
The baby suffered injuries to his head and other parts of his body. He is reportedly in a critical condition and has been put on a ventilator by the hospital's doctors. 
(Feature image source: Twitter | @ANI_news)