The J&K high court on Monday asked the central government and paramilitary forces to treat the people of Kashmir like their own and not aliens while quelling the crowd. 
While hearing a PIL against the use of pellet guns, a division bench of Chief Justice N Paul Vasanthakumar and Justice Muzaffar Hussain Attar told the Centre, "They (people of Kashmir) are not aliens, they are your own people, and you don't treat them as your own people. They have not descended from the outer space."
"If they (forces) are trained, why are people suffering injuries above the knees and mostly in their eyes?" the court observed after going through the central government's response that said "CRPF personnel deployed in Jammu and Kashmir for maintaining law and order duties are experienced and fully trained to use anti-riot equipment."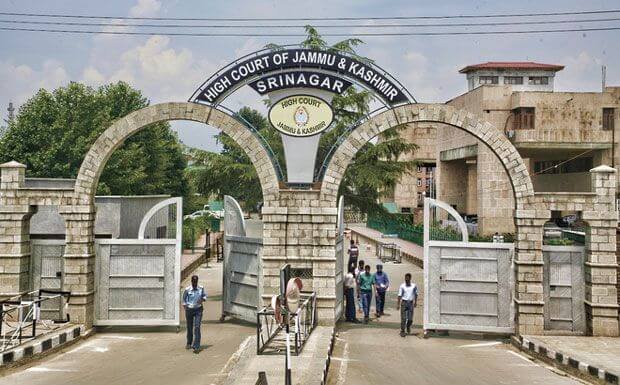 "Why don't you think about it (use of pellet guns)? Your own Home Minister said avoid its use. It is the Home Minister of the country saying avoid its use. Why don't you find alternative methods?" the bench asked the Assistant Solicitor General of India. 
To the central government's  assertion that the security forces are trained to deal with the pellet guns but the situation on the ground is different, the court responded by saying that "It is all on paper that you are trained, that you are fit to deal with this gun, but on the ground, the situation is different because there are reports submitted by the state government regarding injuries suffered by the people due to the use of pellet guns."
The court further said that the state has created problem for itself by using pellet guns and asked it to take a conscious decision on the matter.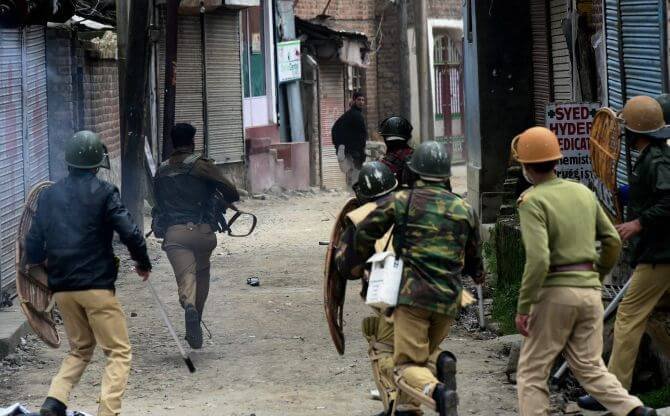 "This is the problem created by the state for itself. They use pellet guns, their own people suffer and they have to get doctors from outside. They have to take a conscious decision about it," it said. 
The court has listed the next hearing on the case on August 9. The security forces have been using pellet guns for crowd control during the protests that erupted following the killing of Hizbul Mujahideen commander Burhan Wani. Recently, a team of three doctors from an eye hospital in Mumbai conducted 46 eye surgeries in just three days on the pellet gun attack victims. 
(Feature image source: PTI)