The JNU vice chancellor is not acting to trace university student Najeeb Ahmed as he is "scared" of going "missing" himself if he did so, Delhi Chief Minister Arvind Kejriwal said on Thursday. 
Kejriwal made the comments at a solidarity meeting on the JNU campus. The Chief Minister said Najeeb, who has been missing for over two weeks now, will come back only when Prime Minister Narendra Modi could be made to realise that he is losing votes over the issue. 
"Najeeb will come back only when Modiji will realise that he is losing out on votes of youth. The movement for demanding justice for Najeeb needs to come to mainstream. The vice chancellor is also scared that if he will take any action he will also go missing," Kejriwal said.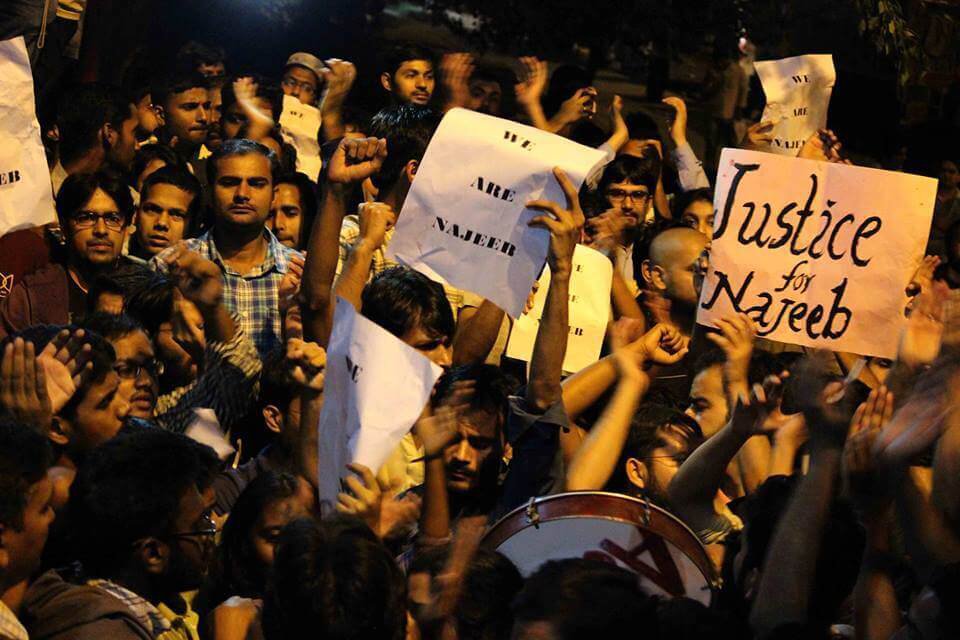 Kejriwal, who has had frequent run-ins with the Delhi Police, said it will not dare to pursue any investigation in this regard as RSS' students' wing ABVP was involved in the brawl following which Najeeb went missing. 
"Whoever will raise any voice against RSS, ABVP or BJP will be called anti-national, will go missing. If Najeeb was Ambani's son Modi ji would have taken a flight to visit him but this will not attract his attention," the AAP chief said. 
Senior Congress leaders Shashi Tharoor and Mani Shankar Aiyar also attended the solidarity meet called by JNUSU. 
"There has to be a serious investigation and it has to go beyond what this university's administration is entrusted with. The police have some questions to answer," Congress MP Tharoor told a huge gathering of students near the varsity's administration block. 
He also wondered why people belonging to ABVP,who was part of the campus brawl, have been questioned by the Police. Kejriwal said he has written to Union Home Minister Rajnath Singh and will take a delegation to President Pranab Mukherjee when he returns from his Nepal visit. 
The family members of missing student Najeeb Ahmad also spoke at the meeting.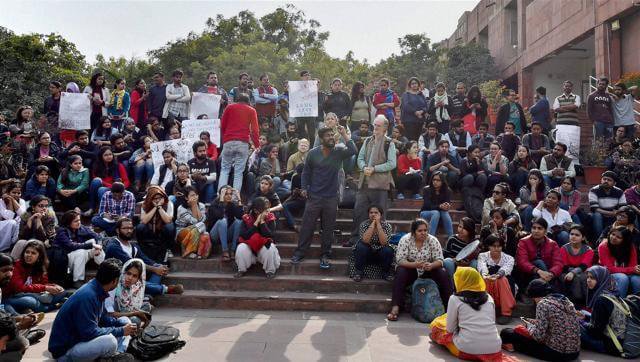 Earlier, the JNU administration appealed to students and teachers to "discourage obstructive politics and protests" on the campus as it was hampering the smooth functioning of the university and "unreasonable" demands are being raised through demonstrations. 
The appeal by the authorities came in the wake of protests by various student groups and teachers for the last two weeks over Najeeb's case. Najeeb (27), a student of School of Biotechnology and a native of Badaun in Uttar Pradesh, went missing on October 15 following an on-campus scuffle allegedly with the members of ABVP the night before.
(With PTI inputs)
Feature image source: PTI/File Photo