Less than 24 hours after JNU students' union president Kanhaiya Kumar was granted interim bail for six months, members of Akhil Bharatiya Vidyarthi Parishad in JNU say their stand is vindicated with the court's order observing the February 9 event was "anti-national".
A member of the organisation, who didn't want to be named, claimed that the JNU community was being fooled.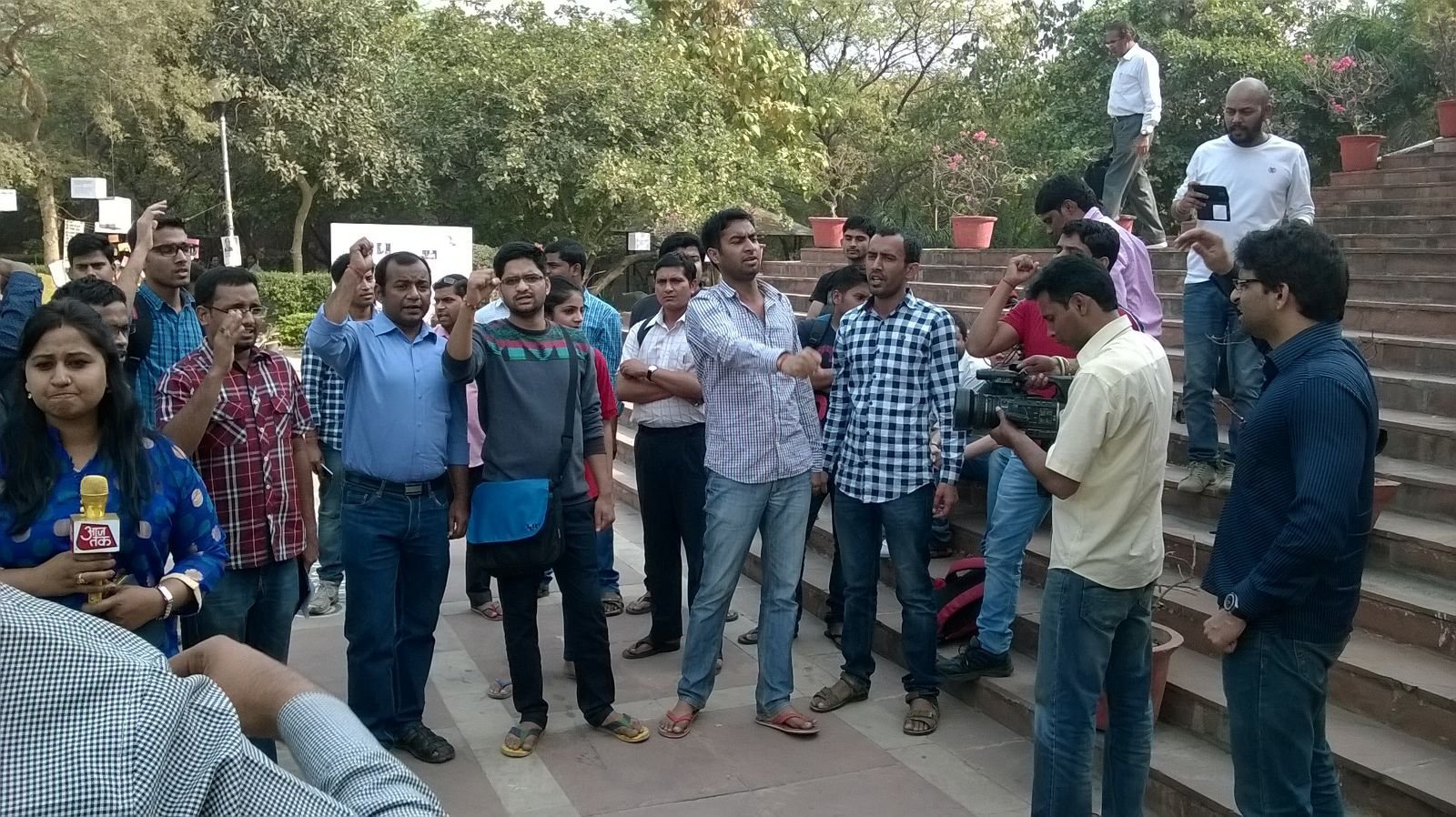 "JNU community is being fooled by a coterie of Left-leaning section of JNUSU and JNU Teacher's Association, by representing Kanhaiya's bail as an acquittal with full honours. But the court's order is a vindication of ABVP's stand that what happened on February 9 was anti-national," a member said.
But apart from celebrating the order, several students affiliated with the ABVP protested outside the office of university's administration block. They alleged that some Leftist students and teachers are carrying out a witch-hunt against sympathisers of the ABVP on campus.
Shouting slogans like 'Vande Mataram', 'Bharat Mata ki jai' and 'Indian judiciary zindabad', the students from the ABVP also laid down a set of demands before the university's administration.
"We want the university administration to stop the witch hunt, victimization, stigmatization and trauma inflicted upon our cadre by some teachers as well as Left cadre," a statement issued by the ABVP said.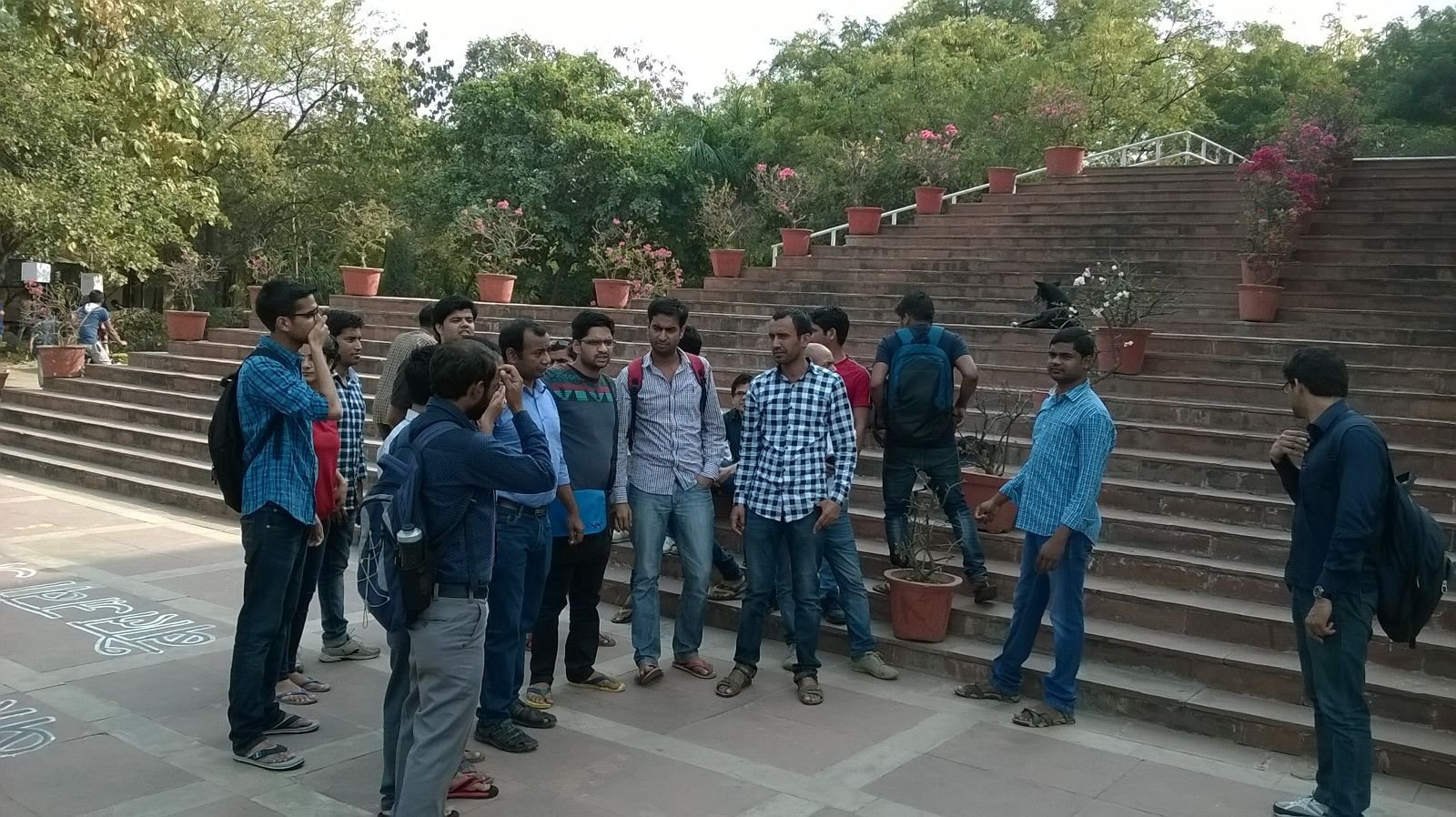 The ABVP member, who spoke to ScoopWhoop, also alleged that some activists have been targeted and abused by some Leftist students at Jhelum, Koyna and Shipra hostels for their "pro-India stand". 
However, when ScoopWhoop asked to meet the allegedly targeted students, the ABVP member said "they don't want to come in public ."
The protestors also demanded the suspension of JNU professor Nivedita Menon for her remarks about "India's imperialism and exploitation in Kashmir", and "ridiculing and trivialization of the martyrdom and dedication of the Indian army as mere employment" during her lecture on Nationalism near administration block few days ago.
Quoting Delhi High Court's judgement, the ABVP members also stressed that the JNU community should join the ABVP to "checking the infection before becoming epidemic."
They have also backed the university's internal enquiry committee which has rusticated eight students for their alleged involvement in the controversial February 9 event.